Explaining Anxiety Disorders and Self-Doubt to Non-Sufferers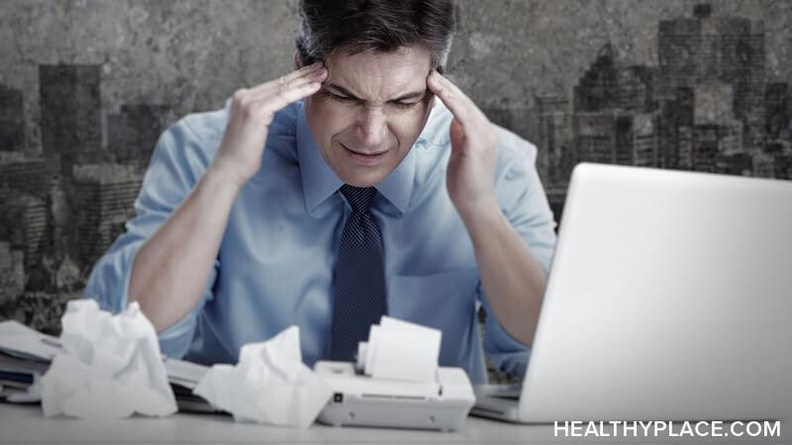 Anxiety disorders manifest self-doubt in many ways. Undoubtedly, people living with anxiety disorders know different ways panic and anxiety challenge our lives. So today, I want to speak to the non-sufferer who does not understand. Loved ones need to know what anxiety disorders, and the massive amount of self-doubt they create, do to a person.
Anxiety and Self-Doubt: When Can I Trust Myself?
At the core of an anxiety disorder is not knowing when it is appropriate to trust our feelings. If a person can't trust his or her own thoughts because they are saying there is danger when there clearly is not, how can the person trust anything?
In some cases, it is easy to know when feelings and reality are not in sync. As an example, if you feel the world is ending, the evidence around you should show that it is not. A standard therapy trick is to line up the facts that should contradict the little voice in our head so we can make the necessary adjustments to our feelings through logic.
It's been established, however, that those of us with anxiety disorders can't trust our own judgment. That little voice in our heads is pretty damn useless, all things considered, and therein lies the problem. Going back to my world ending analogy, it is easy to find "proof" the world is ending because our judgment of what constitutes proof is faulty.
Many people with anxiety disorders live in a world where every feeling and thought is up for evaluation. We must operate on the idea that if we can't trust ourselves with minor decisions, we probably can't trust ourselves with major ones. If no decision is truly free from the effects of this disorder, then all our feelings are suspect.
And It Works That Way in Reverse, Too
Conversely, if we can incorrectly read good or neutral situations as bad, isn't it just as likely that we can misread a bad situation as good? The same process that creates paranoia and/or anxiety out of nothing often completely misses mistakes. The great job we believe we've done is just as likely to be a horrible mistake. We just haven't realized it, yet.
Even Managing Anxiety Leads to Self Doubt
The very act of managing anxiety leads people to doubt themselves because they must constantly check in with their own mind.
My day-in and day-out internal conversation always processes along these lines:
I feel as though I've done something right/wrong. But did I really? I can't trust my feelings, so what objective information could I use to figure this out?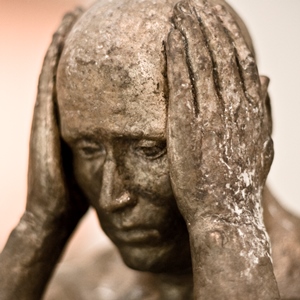 And where do I look to find objective information? Turning to other people to validate thoughts and feelings is a dangerous game. At best, we begin mimicking their views. At worst, we choose the wrong people and their thoughts are ones that can hurt us further (How Did You Brainwash Me?).
The treatment many of us learn in therapy to control our anxiety disorder encourages us to doubt ourselves! Constantly looking to outside sources for information or reassurance is exhausting and reinforces the notion that our thoughts cannot be trusted. And reinforces to other people that they shouldn't trust our decisions, either.
I know that I can't fully trust my own thoughts. I know my mind is broken. So when my mind tells me that I did a great job, wrote a great blog, or gave a great speech, how do I know it is true?
I don't.
People living with anxiety disorders have to question their own thoughts and feelings every second of every day. Therapy, medication, experience, and trusted people in our lives can make it easier, but at the end of the day, we have to move forward with more self-doubt than non-sufferers could ever imagine.
You can find Gabe on Facebook, Twitter, Google+, LinkedIn, and his website.
APA Reference
Howard, G. (2014, June 17). Explaining Anxiety Disorders and Self-Doubt to Non-Sufferers, HealthyPlace. Retrieved on 2019, September 16 from https://www.healthyplace.com/blogs/anxiety-schmanxiety/2014/06/anxiety-and-self-doubt
Author: Gabe Howard