How Mental Health Support Groups Help You Build Self-Esteem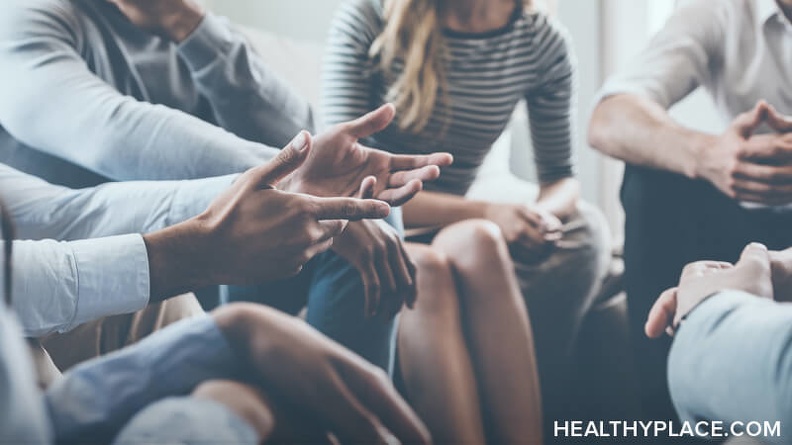 Mental health support groups can help you improve your self-esteem. Although there are many different techniques to build self-esteem, from various forms of therapy to self-help exercises, mental health support groups could also play a part. They help because, sometimes, what we really need to build self-esteem is increased connection with others. For people living with low self-esteem, it can sometimes feel like you're the only one struggling with this problem. But the reality is that many people also live with low self-esteem, whether that's because of a mental health condition or as a standalone issue.
Many cities have mental health support groups for specific conditions like depression and anxiety as well as groups for low self-esteem specifically. Depending on what you're struggling with, one group or the other could prove more useful. Finding a mental health support group in your local area can be a great way of connecting with others who can relate to what you're going through. Support groups can also help you build self-esteem in a variety of ways. Here's how.
How Do Mental Health Support Groups Help You Build Self-Esteem?
Build Self-Esteem by Seeking Insight From Others
When you're struggling, sometimes it's best to seek insight from others who know what you're going through. In a support group for depression, for example, you may meet people much older than you, who have lived with low self-esteem for years, but who have found ways of coping. They might be able to share experiences on what their triggers are, how they have tried to build self-esteem over the years, and what they currently do to feel valuable and confident in the midst of depression.
In a support group for low self-esteem, people can talk about all sorts of things that have helped them to build self-esteem, including books, articles, podcasts, therapies, workshops, courses, hobbies, and lifestyle changes.
People Can Show You a Realistic, Compassionate Perspective
If you suffer from low self-esteem and open up to a support group about the negative and self-critical thoughts you have, people in that group can help to ground you. For example, if you're describing a situation in which things didn't go as desired and you beat yourself up about, people in the group can pick up on this and offer a different perspective. They can provide a more realistic, balanced, and compassionate point of view.
It's important for people who are self-critical to know that they can't put all the blame on themselves for life's mishaps. Getting a reality check from others in a support group can, therefore, help you be a bit kinder towards yourself and build self-esteem in the process.
Mental Health Support Groups Are Mutually Beneficial
Just as others can help you, you can support others too. Moreover, being there for others who have low self-esteem can be an effective way for you to build self-esteem. This is because others in the group can express their appreciation for your participation. By showing compassion and care for others in the group, you may realize that you play an important and valuable role in the lives of others.
When you have low self-esteem, you may feel that you lack value, virtues, skills, and confidence. So, you need to find ways to prove yourself wrong. And support groups can help in this respect. Indeed, opening up to a room full of strangers and supporting others who are suffering can be one of the best ways of challenging the negative beliefs you have about yourself.
APA Reference
Woolfe, S. (2019, May 22). How Mental Health Support Groups Help You Build Self-Esteem, HealthyPlace. Retrieved on 2020, February 24 from https://www.healthyplace.com/blogs/buildingselfesteem/2019/5/how-mental-health-support-groups-help-you-build-self-esteem
Author: Sam Woolfe