65 Ways to Improve Your Mood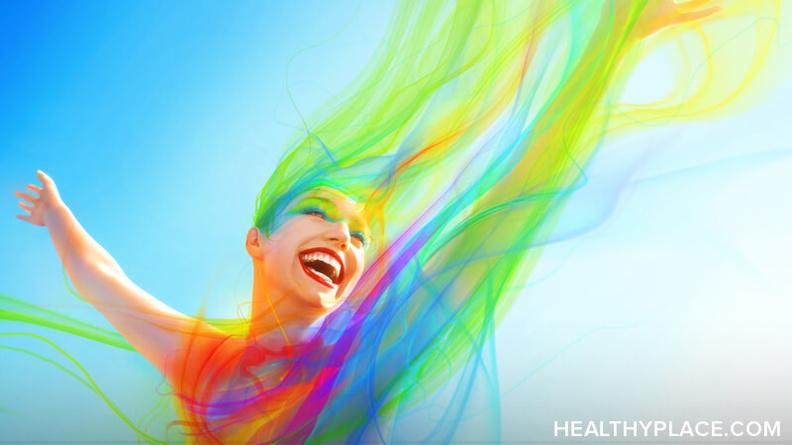 As trivial as it may seem, small behaviors can really impact your mood. The more we spiral into the negative thinking patterns, the more it affects our view of the world and our self-esteem. When a toxic environment takes over or unhappy thoughts to engulf your mind, it leads to anger, resentment, frustration, and bad vibes.
Recently I was stuck on a car ride from hell. The two in the front seat were as judgmental as they come, arguing about politics, the news, anything that was a hot topic. After being in the car for what seemed like an eternity I realized their negative energy was putting me in a terrible mood. I started to think about what I could do to shift my positive energy back into play before getting to the event. I didn't want to show up in a bad mood, frustrated, or feeling bad about myself.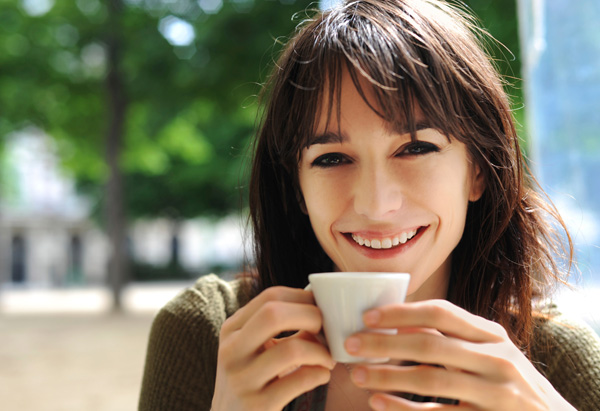 Short-term positive experiences can move your bad mood or low-level thinking into a more positive place, which helps you feel better. I looked up funny dog pictures, emailed a friend, found inspirational quotes, and did a little research on my phone for something I was interested in learning. In my mind, I thought of ways I could rearrange my office and daydreamed about what my home could look like someday. Guess what? It worked, I was able to move forward without their negative vibes (and mine too).
Most of us probably already do something like this in our lives. If you increase pleasant things that give you positive emotions, you feel better about your life. Doing more of this makes us feel good, which we deserve, even in the midst of all the chaos, and it gets us in the habit of having positive feelings.
This helps your self-esteem because the more uplifted you are, the more likely you develop positive feelings about yourself as well. A fine day can turn fabulous if you allow yourself to make more room for positive experiences and thoughts. Here are a few.
65 Ways to Improve Your Mood and Thinking
Enjoying your favorite (non alcoholic) beverage
Buying fresh flowers
Listening to an upbeat song
Going to the park and people watching
Watching a Spoken Word video on YouTube
Going to the gym
Planning a future menu for a dinner party
Going to a pet store and holding puppies or kittens
Planning a future vacation (even if it's 5 years away)
Painting
Doing something spontaneously
Going to the bookstore and browsing
Shopping for something you want, but don't need
Doodling or drawing
Entertaining, or planning a future get together
Going on Pintrest
Hiking
Making something from Pintrest
Researching a topic of interest
Research a new recipe
Playing musical instruments
Doing arts and crafts
Making a gift for someone
Calling an old friend
Watching your favorite sport
Cooking
Writing (poems, articles)
Sewing
Donating to charity
Going out to dinner
Volunteering
Discussing books
Sightseeing
Gardening
Playing a game on your phone
Early morning coffee and newspaper
Going to plays and concerts
Daydreaming
Make a list of goals (non judgmentally)
Going bike riding
Walks in the woods (or at the waterfront)
Photography
Thinking about pleasant events
Playing with animals
Reading fiction
Writing diary entries or letters
Finding a new blog to follow
Dancing
Going on a picnic
Thinking "I did that pretty well" after doing something
Meditating
Having lunch with a friend
Dressing up and looking nice
Getting a massage
Thinking about my good qualities
Taking a sauna or a steam bath
Sitting in a sidewalk café
Reflecting on how I've improved
Going to museums
Buying a magazine you like
Lighting candles
Thinking about having a family
Making a new playlist
Make a vision board
Thoughts about happy moments in my childhood
Which ones work for you? Are there some that you are already doing that others should know about? Share your advice below and take good care.
Emily is the author of Express Yourself: A Teen Girls Guide to Speaking Up and Being Who You Are.You can visit Emily's Guidance Girl website. You can also find her on Facebook, Google+ and Twitter.
APA Reference
LPC, E. (2014, April 25). 65 Ways to Improve Your Mood, HealthyPlace. Retrieved on 2019, June 26 from https://www.healthyplace.com/blogs/buildingselfesteem/2014/04/65-ways-to-improve-your-mood
Author: Emily Roberts MA, LPC
Great points and I appreciate your ideas. I like the idea of setting small tasks for yourself as well as having an accountability buddy or someone helping you stick to goals (on challenging days I have a friend who will keep me accountable). Good Work and keep it up Marty!

Take Good Care,

Emily
Marty I thought I responded to you earlier and I am so sorry it didn't go through! Thanks for posting and I appreciate your words of wisdom. Keep up the good work you are doing the best you can and it's fantastic. On days when things get rough I like to just praise my self for one thing at a time (getting out of bed and eating breakfast- yay). Self-care is so important and you can be your biggest cheerleader. Keep up the awesome work!!!!
-Emily
Hi Katherine, This is one of many. Many pet stores actually love when people come in- it helps them give care. Volunteering is great and adopting a pet too, but for the purpose of this article, for things that instantly boost your mood, these were not options. Thanks for your insight about the shelters- I am a dog mom and huge advocate of ending puppy mills! Any good rescue group that you can recommend to donate too? I love that idea!
which would you add? We can make it 100 :)
Leave a reply