How To Have a Happier Holiday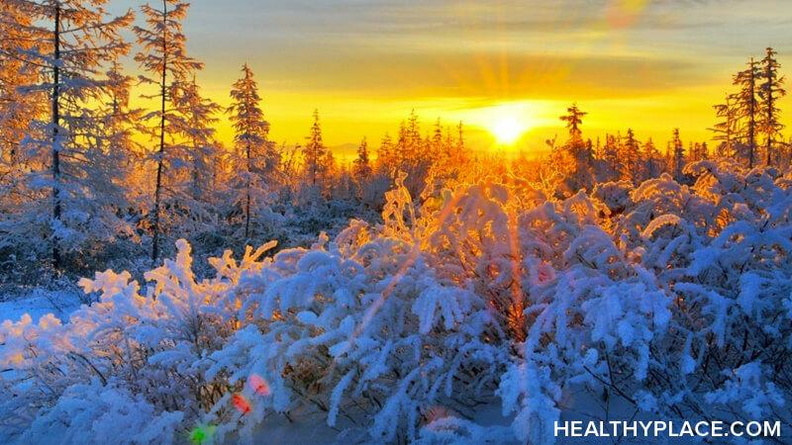 Happy holidays? Get real! Maybe a happier holiday will do. For many, the holidays are anything but happy. There's the stress to spend too much, dealing with family dysfunction and those feelings of insecurity from comparing your life to family and friends' lives. All of these can wreck the holiday season.
When you focus on the past, the problems and the feelings of frustration it produces takes away from all the self-confidence and self-esteem you have been working on. When we put our energy into negative thinking or those on the naughty list, our self-esteem plummets. Instead, focusing on feeling happier will make this a happier holiday for you and the ones you love.
6 Ways to Have A Happier Holiday and Stay Sane
1. Give to others. Whether it's a few loose coins in your pocket or time at a shelter, giving back feels good. Many theories of psychology place emphasis on contributing to others in order to get clarity and gain control of negative feelings.
2. Avoid comparisons. The more you compare yourself to others, the more you need to prepare for increased feelings of inadequacy. That friend that got a gift you wanted or was able to spend thousands on gifts this year, puts you in a place of "lacking and loathing" aka "bad energy". Focus on what you've got and the people around you who are positive. Help do this with your children too. In fact, concentrate on giving your children the gift of self-confidence vs. the giving them the latest toy.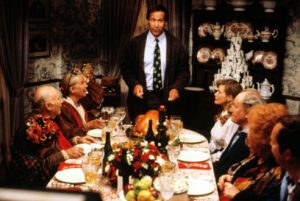 3. Expect the expected. If you go home for the holidays or have family over, don't expect magic or dramatic changes in their character. Set your expectations to be more realistic. Accept that people are the way they are and you can't change them, but you can change your response and their effect on you. Cope ahead with situations that previously have caused you stress. If your mom complains every year of your gift-giving skills, accept she will probably again and plan accordingly. Remind yourself that you tried your best and it's her issue if she can't be compassionate and grateful. You can't change that, you can accept it and move on.
4. Be smart about spending. Sometimes it is difficult to say "no" or stick to a budget. Instead of feeling stressed after the holiday season with credit card debt and too much spending, be careful with your cash flow. Create a realistic budget and stick to it. Be creative and make handmade gifts. Tell people you are on a budget this year and doing the best you can. If friends are all pushing you to partake in an expensive night out or party you just can't afford, be honest with yourself and them. "I would love to attend but I can't afford that right now." Many people are sensitive to money matters and it makes you appear more confident if you can say no.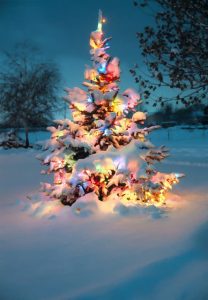 5. Mindfulness. Just taking a few mindful breaths and recognizing your frame of mind can bring you back to reality. Before you head into a hectic holiday zone, mindfulness can help you become calm and centered. Identifying your intention for being where you are, in the moment, is important. Intentions help your confidence and makes you more self-assured. "I am at the mall to get gifts for my family that I hope will bring them joy." Rather than "This place is a zoo. I am such an idiot for coming after work." It's a more positive, mindful way to speak to yourself.
6. Give yourself a gift. Put some time and energy into your best friend forever, YOU. Don't blow your budget on an expensive present. Rather, take some time to devote to your inner self. Spend a night in to enjoy your favorite series on TV, enjoy a quiet lunch or cup of coffee, or indulge in a nap or massage. The better you treat yourself, the more pleasant you will be to others.
Happier holidays everyone. I am grateful for all of you and hope this holiday brings you joy and happiness.
Emily is the author of Express Yourself: A Teen Girls Guide to Speaking Up and Being Who You Are.You can visit Emily's Guidance Girl website. You can also find her on Facebook, Google+ and Twitter.
APA Reference
Roberts, E. (2013, December 18). How To Have a Happier Holiday, HealthyPlace. Retrieved on 2023, November 29 from https://www.healthyplace.com/blogs/buildingselfesteem/2013/12/how-to-have-a-happier-holiday
Author: Emily Roberts MA, LPC