Coping When the Holidays Make You Sad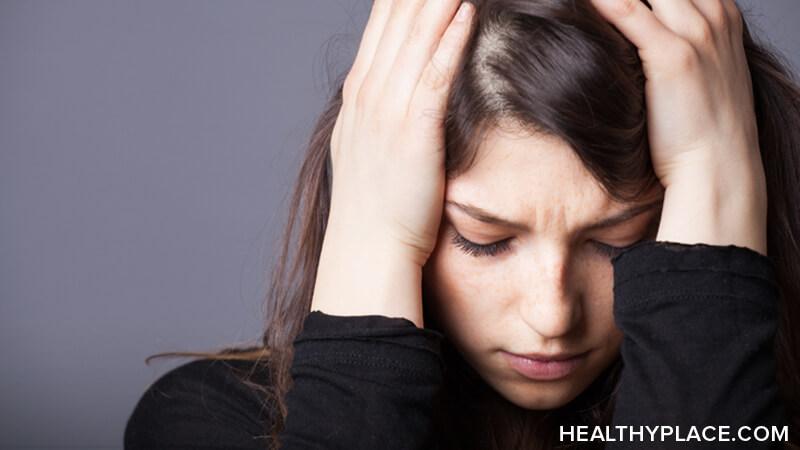 The holidays can make you sad. I know that's not what people think about when it comes to the holidays, but it's true. That said, if you have the propensity to feel sad because of the holidays, there are ways to make your holidays just a bit more merry and bright.
Why Do the Holidays Make People Feel Sad?
Oh, let me count the ways the holidays can make people sad. For example, family is a big one. Being with family can make a person sad when family dynamics are skewed, being away from family can make a person sad as a person misses others, and family can even make a person sad if they are mourning the loss of a member. Holiday traditions can make people sad if they find those traditions have negative connotations or if they can't participate in the traditions due to circumstances beyond their control. 
Basically, there is so much pressure on this holiday to be a certain way; when it doesn't measure up, it can make a person sad. 
And, of course, there are people suffering from depression. These people may find the holidays make them feel sad because, well, most things do. I can attest to the fact that when depressed, you don't need an excuse to be sad, but the holidays can certainly be one anyway.
The Problem with the Holidays Making You Feel Sad
The problem with feeling sad over the holidays is that it seems amplified as happy people often seem to surround you. Looking at happy person after happy person just makes an individual sadder. Plus, a sad person tends to feel very separate and alone from all the surrounding happiness.  
What to Do If the Holidays Make You Feel Sad
First off, I want people to know that it's not uncommon for holidays to make a person feel sad. There are so many people that fall into this category; no one is alone in the slightest. Remember, other people who feel sad are likely hiding it, so you can't see them, but you can trust they are there.
Secondly, don't feel bad that the holidays make you feel sad. Feeling guilty because of sadness at this time of the year only intensifies the problem. Allow yourself to feel your feelings. They are not good or bad. They just are.
Next, find a positive part of the holiday that you can focus on. "The holidays" is a big idea and a big space of time. It includes everything from Christmas trees, lighting menorahs, gift-giving, singing carols, volunteering, roasting turkeys, and so much more. Basically, "the holidays" are whatever you say they are. So, there's sure to be one thing, no matter how tiny, about which you feel good. So, focus closely on that thing.
For example, when I used to hate the holidays, one thing I didn't hate was Christmas lights. This means that putting up a lit tree or going and looking at Christmas lights was still positive for me, even if other aspects of the holidays were not. This gave me something to focus on. I started to think of the holidays as a season of light -- this was much easier with which for me to contend.
Finally, have faith that even if the holidays made you sad this year, it won't always be this way. There are absolutely legitimate reasons to be sad at this time of year, and it's okay to feel that way, but the future brings change, and the next holiday season will be different. 
And besides, the new year is just around the corner. Hang on.
APA Reference
Tracy, N. (2022, December 22). Coping When the Holidays Make You Sad, HealthyPlace. Retrieved on 2023, December 3 from https://www.healthyplace.com/blogs/breakingbipolar/2022/12/coping-when-the-holidays-make-you-sad
Author: Natasha Tracy