How Not to Take Bipolar Hypomania Irritability Out on Others
It's critical to know how not to take your bipolar hypomania irritability out on others, if that is one of your symptoms of hypomania (What's The Difference Between Bipolar Mania and Hypomania?). I wish I was one of those people for whom hypomania is a party, but I'm not. For me, I'm highly irritable, annoyed, anxious and agitated. But I know that this is part of my bipolar disorder so I try not to take my bipolar hypomania irritability out on others.
What Does Bipolar Hypomania Feel Like?
The symptoms of a hypomanic episode present differently in different people, but for me it's a highly irritating time. I just want to lash out at people because they are slow and stupid. I want to lash out at people simply because I feel so agitated. I want to get mad at people for no reason other than the fact that I just want to get mad to get this annoying energy out of me. It isn't the least bit fair for me and, certainly, not for others (The Relationship Between Bipolar and Anger / Aggression).
How Not to Take Bipolar Hypomania Irritability Out on Others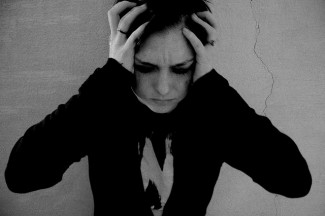 Of course, I can't lash out at people or get mad at them for nothing. That would ruin relationships and make me an awful person to be around. So here are some of the ways I don't take out bipolar hypomania irritability on others.
I know that the irritability and other agitating symptoms are part of my disease and not real or justified.
I know that just because I feel a certain way, doesn't mean I can trust what I feel, and I must be very careful of acting on a feeling.
I know that I have to take responsibility for my mental illness and temper my actions towards others. If I choose to act on these feelings it may feel like it's not my fault but I still need to take responsibility for my own actions, even if they are colored by an illness.
I know that relationships are important to me and so are people. I need to treat them with respect and the way I want to be treated.
I know how I would feel if someone lashed out at me for no reason. I wouldn't wish that on anyone else.
I know that thinking before I speak and breathing deeply instead of speaking can help me calm my hypomania irritability enough to make better choices about how I act (How To Communicate With Confidence: 7 Steps).
In short, and I've said this before, bipolar is not an excuse for treating other people like crap, and I know it. I'm not saying it's easy to best the thoughts coming out of an ill brain, but I'm saying it can be done. I'm saying that no matter how I feel, it's up to me not to let that hurt other people. Because, after all, I have no desire to hurt others when I'm in my right mind and I have to carry that belief forward, even when losing a battle with my bipolar brain may temporarily lessen the strain.
Image by Ashley Rose.
You can find Natasha Tracy on Facebook or Google+, @Natasha_Tracy on Twitter or at Bipolar Burble, her blog.
APA Reference
Tracy, N. (2015, September 18). How Not to Take Bipolar Hypomania Irritability Out on Others, HealthyPlace. Retrieved on 2019, July 19 from https://www.healthyplace.com/blogs/breakingbipolar/2015/09/how-not-to-take-bipolar-hypomania-irritability-out-on-others
Author: Natasha Tracy