Fighting Stigma and Discrimination Begins in the Mirror
I've been working on coming up with mission and vision statements for a charity I work with, and one of the things that a fellow board member said was that we want to end self-discrimination. I thought this was quite brilliant, and, of course, quite true. One of the things people with a mental illness face isn't just discrimination from others but discrimination and stigma from themselves. And if we want to fight discrimination and stigma in the world, this begins by looking in the mirror.
Bipolar and Discrimination
People with bipolar disorder fight discrimination on all fronts – at work, at school and at home. It's unfortunate, but it's true.
But what else is true is that we sometimes discriminate against ourselves. How many times has a person with bipolar disorder thought, "Oh, I can't do that, I have bipolar disorder," or, "I don't deserve a relationship in my life because I have bipolar disorder," or, "I can't be that because I have bipolar disorder." These aren't thoughts that are necessarily conscious but they are there, in the background, haunting us.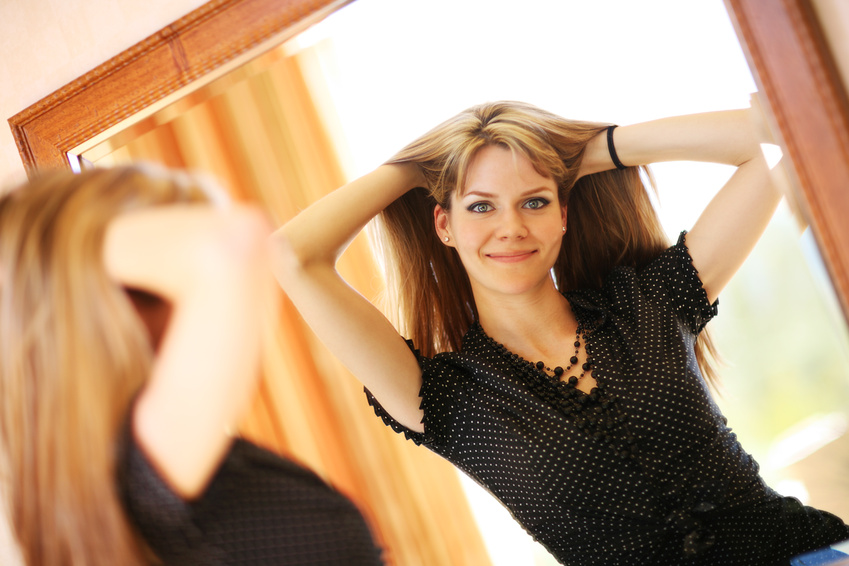 This makes sense because it's natural to internalize the message that the world gives to us and the world tells us we are lesser-than. The world tells us that we are so deficient, that we shouldn't be amongst the "normals." The world tells us that there is something so wrong with us that we could injure others and that we are "scary." It's not so surprising we are scared of what and who we are. It's not surprising that we deny ourselves the opportunities that others enjoy without a second thought.
Fighting Bipolar and Discrimination
So while I'm against discrimination of anyone based on their mental wellness, the fact is, I can't control that type of discrimination. I can, though, control internal discrimination. I can fight back against the voice in my head that says I'm not as good as everyone else because of my bipolar disorder. I can prevent myself from passing over opportunities because somehow my bipolar disorder makes me not worthy of them.
I can look in the mirror and say that I accept my bipolar disorder for what it is – a brain disorder and not a defect in character. I deserve the same life as everyone else and I will not stand in my own way anymore.
You can find Natasha Tracy on Facebook or GooglePlus or @Natasha_Tracy on Twitter or at the Bipolar Burble, her blog.
APA Reference
Tracy, N. (2013, September 17). Fighting Stigma and Discrimination Begins in the Mirror, HealthyPlace. Retrieved on 2019, August 18 from https://www.healthyplace.com/blogs/breakingbipolar/2013/09/fighting-stigma-discrimination-begins-in-mirror
Author: Natasha Tracy