My Brain is Too Busy to Meditate – False
Recently I have been taking a mindfulness meditation course. This is pretty amazing seeing as I've always felt my brain was not still enough to meditate – not to mention, I'm pretty sure I don't believe in all this new age stuff (although, technically, meditation is very, very old age stuff).
But I went anyway because mindfulness meditation has been shown to be beneficial for all sorts of mental illnesses (not surprisingly, particularly anxiety) and I try to be open to anything that may help-plus, bonus, no side effects.
And one of the things I had heard is that when you meditate you need to not think. Your mind is supposed to go blank. You become absent of thought.
But this turns out to be false.
Mindfulness Meditation
Mindfulness has been defined in many ways, but one I like is: "purposefully paying attention, in the present moment and without judgement." So, notice the two parts. You are here and now and you are not judging yourself and your thoughts. Both those parts are really important.
Mindfulness meditation is different things to different people but I can tell you that it involves deep breathing, a mental scanning of the body and a few other things. And yes, it does involve sitting and looking like you're doing nothing although chanting and "ohm-ing" is not required.
A Busy Brain and Mindfulness Meditation
The thing is, while you're focusing on your breath or while you're scanning your body or while you're beaming kindness and love (really) your mind wanders. It just does. As my instructor said to us, the brain is simply an organ and its job is to think. It does that job all the time. You can't ask your brain to stop thinking any more than you can ask your heart to stop beating.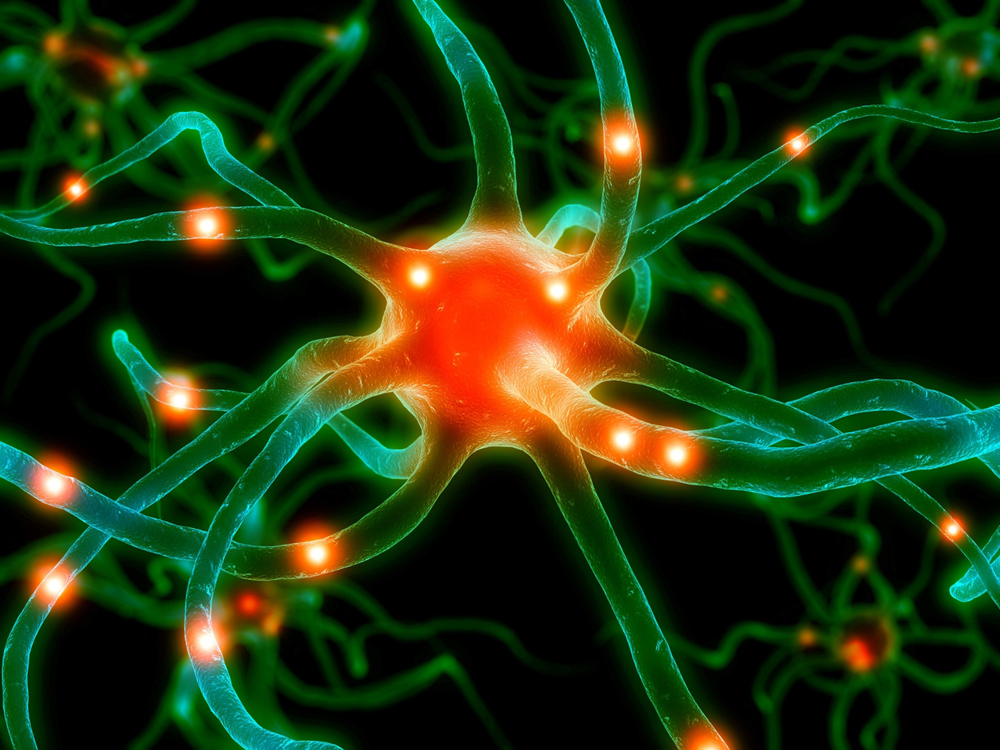 But what matters is the mindfulness of thought. So, for example, if I'm in a deep relaxation and I'm focused on my breath all meditate-y-like and something like tomorrow's speech pops into my head, I need to be mindful of that thought. I need to see that thought, wave goodbye to it and go back to focusing on my breath and not judge my brain for wandering. Brains wander; it's okay.
And the best part is, that moment when you realize that you're thinking about laundry instead of meditating is your moment of mindfulness. It is literally the thing you're striving for. You're striving for a moment where you are truly in the here and the now and you're succeeding when you realize that you brain has strayed and you need to bring it back. Congratulations, you've achieved mindfulness.
Meditating with a Busy Brain
So, in all honesty, when I'm meditating, my brain wanders a lot. Like, a lot a lot. But that's okay. Luckily, without judgement, I don't mind. I just pick it up by the scruff of its neck and move it back to where it's supposed to be.
And you can do that too. Someone might try to tell you that having a blank mind is your goal, but, in my understanding, it really isn't. It's focus. And it's a committal to focus when you wander. And even the busiest bipolar brain can handle that. I'm not saying it's easy, but it is doable, so don't write off the idea. I'm finding mindfulness meditation very interesting and you may too.
You can find Natasha Tracy on Facebook or GooglePlus or @Natasha_Tracy on Twitter.
APA Reference
Tracy, N. (2013, April 28). My Brain is Too Busy to Meditate – False, HealthyPlace. Retrieved on 2019, September 23 from https://www.healthyplace.com/blogs/breakingbipolar/2013/04/brain-too-busy-meditate-false
Author: Natasha Tracy