About Emily Eveland, Author of 'More Than Borderline'
I'm thrilled to introduce myself as the new author of HealthyPlace.com's More than Borderline blog. I'm a 25-year-old memoirist, journalist, and songwriter from Chicago whose creative work is primarily centered on mental health and recovery. Over the past 12 years, I've been handed a number of diagnoses, including borderline personality disorder (BPD), posttraumatic stress disorder (PTSD), bipolar spectrum, dysthymia, major depression, anxiety, anorexia nervosa, and drug/alcohol addiction. My personal belief is that most, if not all, of these diagnoses stem from the two primary causes of borderline personality disorder: sensitivity and trauma/invalidation.
Emily Eveland and Borderline Personality Disorder (BPD)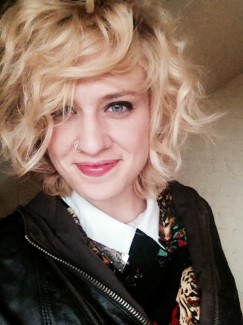 My mental health journey began with a bout of major depression and school refusal in seventh grade, which resulted in my admission to an eight-week outpatient program in the suburbs of Chicago. The treatment center introduced me to cognitive behavioral therapy, but its positive benefits were temporary. The next year, I was sent to a residential treatment center in Utah for anorexia and left prematurely. I continued to suffer from my eating disorder until I picked up my first drink at 18, at which point my reclusive anorectic lifestyle was replaced with alcoholism and promiscuity.
I was introduced to BPD in 2014 when a therapist suggested dialectical behavioral therapy (DBT) just before firing me. Though insulted and resistant to her guidance, I saw that my situation was dire. I had burned my major bridges. I was emotionally frail, impulsive, and captive to my addictions. I finally agreed to find a DBT group in my area.
It took the intake specialist at the DBT center 10 minutes to diagnose me as borderline.
I dedicated a year of my life to DBT and graduated in early 2015. I barely recognize my old self. Today, I am sober, stable, and in remission from BPD. I'm still sensitive, but I've learned to channel my sensitivity into my art, rather than allowing it to rule my social interactions.
What I Hope Readers Will Get from 'More Than Borderline'
My posts on More Than Borderline will include references to DBT skills and creative ways to implement them. I will also be emphasizing the intersection of trauma and BPD, treating the latter as a cluster of symptoms rather than as a disease. I do not believe borderlines are doomed to eternal suffering. As an author of More Than Borderline, my goal is to free readers of shame and to instill self-compassion and understanding in its place.
I graduated from the University of Minnesota with a degree in English and will begin pursuing my Masters of Fine Arts in Creative Nonfiction this fall. Beyond this blog, I can be found listening to bad '90s music, eating too much candy, and trying to teach my dog how to heel.
More About 'More Than Borderline' and Emily Eveland
Also check out my welcome borderline video:
Find Emily on Facebook, Instagram, Twitter, Google+, and at her blog.
APA Reference
Eveland, E. (2016, March 18). About Emily Eveland, Author of 'More Than Borderline', HealthyPlace. Retrieved on 2019, September 18 from https://www.healthyplace.com/blogs/borderline/2016/03/about-emily-eveland
Author: Emily Eveland