Reaching a Milestone in Trauma Recovery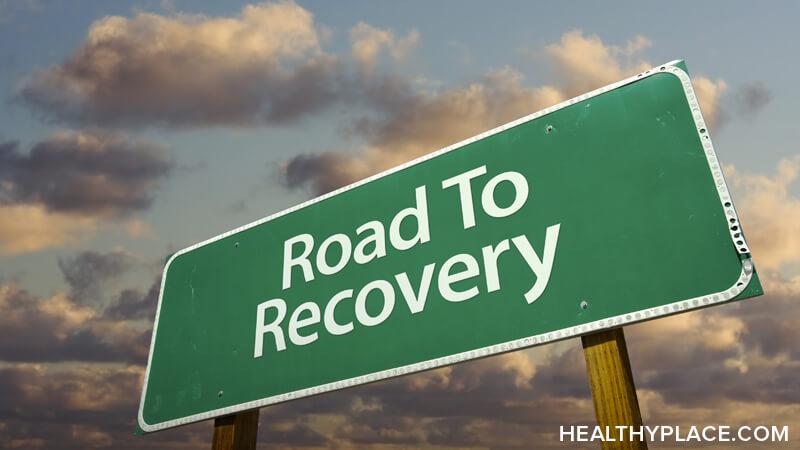 Almost a year ago to the day, I crashed headlong into weeks of crippling panic and anxiety attacks that left me terrified and traumatized. I sought out and found a trauma therapist who could help me get beyond the trauma so I could be myself and get back to living. I'm delighted to say that last week, I reached a significant milestone in my trauma recovery.
3 Steps to Milestones in Trauma Recovery
1. Feeling Like You'll Never Be Yourself Again
There's a lot of buzz on social media, the Internet, and from mental health practitioners about the concepts of "big t" and "little t" trauma (i.e., Trauma vs. trauma). There are articles with definitions out there outlining the difference between the two. I've read several. Regardless of how they're defined, I feel that whether a traumatic event is a "big t" or "little t" trauma depends heavily on the person surviving that trauma. 
For instance, I didn't realize—until I was in trauma therapy—that a vague memory I have of being punished as a small child was traumatic. My young mind was traumatized, and it was significant enough to impact how I have reacted to certain circumstances my entire life. (Read "Accepting That I'm Imperfect.")
Here is how I feel about trauma after surviving what I consider a "big t" trauma. Trauma is pernicious. It seeps into every nook and cranny of your psyche and will not be ignored. In the case of childhood trauma stemming from how you're raised, it informs who you become. Surviving a traumatic event is an enormous challenge, but surviving the residual effects of the traumatizing event can seem near impossible. There are aspects of grieving for the person you were before the trauma. There is guilt and shame for believing that you somehow caused the trauma. Beyond the psychological impacts, there are physical impacts as well, including, for me, headaches, nausea, sleep interruption, and more. You get to a point where you feel like you'll never be yourself again.
2. Hard Work, Persistence, and Positivity Paying Off
The worst part of the acute panic event I suffered was the trip to the emergency room, believing I was in cardiac arrest after a night of panic attacks that lasted for hours. We were at the beautiful cottage we rent every year. The pinnacle panic event was preceded by days of extreme anxiety despite the serenity of the lake, the forest, the bird song, and the beautiful sunsets. It was followed by a hasty departure a full week earlier than intended.
A big part of my trauma therapy has been working through the events that occurred at the cottage and all the muck and minutia that come with it. Another part is working towards revisiting a cottage without incident. It's all about baby steps and exposure in small increments.
In late June, I overnighted with my husband at my best friend's country home. As observed by them, I became quiet around 8:00 p.m. The next day they told me what they observed and asked me how I felt. I told them that around the time they mentioned, I was reflecting on whether or not I was anxious. I wasn't. I felt a bit of unease, and while it's hard to describe, I felt as though anxiety was there but that my medication was working hard to keep me level. As the first test of my recovery progress, the overnight visit was a small win.
After a few more therapy sessions, last week, I traveled to cottage country—very near where our beautiful annual cottage rental is located—and spent two nights at a cottage with my husband and both my daughters and their families. Six adults and three grandbabies made for a raucous time, a wonderful time of chaos, hugs, kisses, splashing in the lake, and "tickle me, Gramma" until I was exhausted. The best part was that I experienced no anxiety at all. On the trauma healing progress scale, this was a milestone in trauma recovery of significance.
3. Preparing for the True Test of My Recovery Progress 
My husband and I will return to our cottage in just under three weeks. Given that our cottage was the epicenter, as it were, I'm thinking a lot about the triggers. I have two therapy sessions booked before we go and one session booked while we're there.
From weekly therapy to regular exercise, managing stress, and setting sensible boundaries for myself, I've worked very hard. My persistence and positivity are paying off. While I'm somewhat trepidatious, I'm confident in the therapy process, my progress, and myself. I haven't been able to say that for a long time. Stay tuned for a follow-up blog in mid-September about that milestone in trauma recovery.
APA Reference
Scott, L. (2022, August 10). Reaching a Milestone in Trauma Recovery, HealthyPlace. Retrieved on 2023, December 9 from https://www.healthyplace.com/blogs/anxiety-schmanxiety/2022/8/reaching-a-milestone-in-trauma-recovery
Author: Liana M. Scott
Wow. Very insightful. Thinking of you through this process.
Thanks so much. It's been a long recovery process but I'm confident the end of the tunnel is close at hand.
Leave a reply