Practicing Self-Care Can Be Hard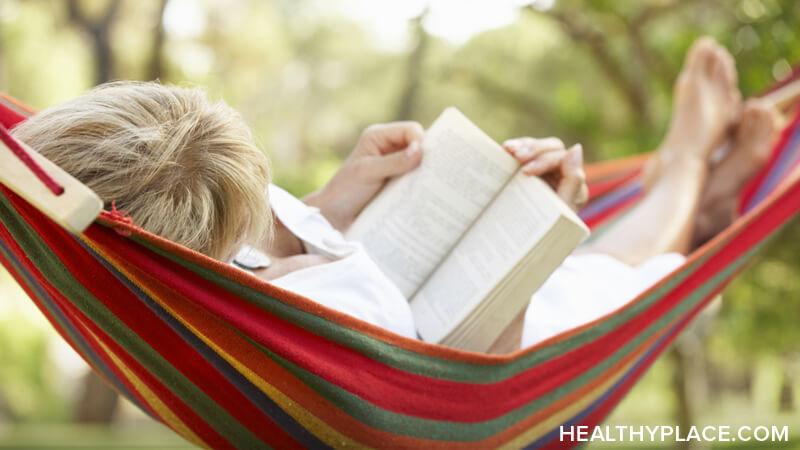 There are oodles of books on self-care nowadays. Its importance to wellbeing is plastered all over social media, is fodder for talk shows and podcasts, and is touted by doctors and therapists (in my experience) as essential to curing what ails the mind and body. That being said, practicing self-care can be hard.
Self-Care Is Hard Because It Isn't Natural for Me
I was the last of four children born to immigrant parents who survived World War II and The Great Depression. We were taught to work hard, keep our complaints to ourselves—because there was always someone worse off somewhere in the world—and not take anything for granted. The word "self-care" was never spoken. Heck, self-care wasn't even a thing back then.
When I was 13, I got my first job. I retired at 55, having worked for 42 years. Retirement wasn't entirely by choice. I was suffering my fifth anxiety-related extended absence in 20 years. I simply couldn't continue as I had been. I had pushed and pushed and pushed myself as far as I could. 
During those 42 years, I rarely took time for myself. Not that I didn't have time to myself. Rather, I didn't take time for myself. There's a difference. 
I married at 18 and became a mom at 22. By the time I was 29, I had three kids under the age of five. While my husband worked nights, I worked a stressful day job with crazy after-hours, on-call demands. Because of financial constraints, our family vacations were spent on a campsite. Anybody who's camped with kids knows that while it's barrels of fun, it's definitely not relaxing.
Most of my 20s, 30s, and 40s are a blur. I was constantly pushing, moving, and pivoting. I worked hard, tried not to complain, and reminded myself not to take anything for granted, just as my parents had taught me. It's no wonder, then, that self-care rarely entered the picture.
Introduction to Self-Care
Because I didn't know how to shut myself off, I didn't know how real relaxation looked or felt or how to go about achieving it. 
When I was 39, my older sister took me on (and paid for) my first spa weekend, where I had my first ever facial and pedicure. I didn't know that these indulgences fell under the self-care banner for some. I felt pure relaxation for the first time.  
At 41, my sister took me on (and paid for) my first real relaxation vacation to Playa Del Carmen, Mexico. Doing absolutely nothing felt so weird. It was so foreign to me. It took some time for me to relax, but I soon got the hang of it. I remember feeling pleasure and guilt simultaneously: pleasure for obvious reasons and guilt for leaving my responsibilities behind.
I had my first massage somewhere in my early-40s, again with my sister's help. This was altogether another level of relaxation. Since my company offered some massage benefit dollars, I started having regular massages. I assuaged guilt over waylaid responsibilities by booking my massage appointments over my lunch hour.
I have a lot to be grateful for where my sister's concerned. Like so many other beautiful things she's taught me throughout our lives, she introduced me to self-care: what it is and what it feels like.
Learning What Self-Care Means to You So It Isn't So Hard
I knew how vital self-care was to my wellness, yet I was still finding it hard to justify gifting myself something so fundamental. There are two key words there: justify and gifting.
After all the years of feeling guilty for what I considered an indulgence, it was a quote I recently read by Audre Lorde that finally stuck. It said:
"Caring for myself is not self-indulgence, it is self-preservation."1 
This quote blew my mind. Self-care isn't an indulgence at all; it's self-preservation. Why had I never understood that before? I consider myself a pretty smart cookie, yet this basic truth escaped me. 
I briefly considered the kind of person I might have been had I practiced self-care throughout my life. I went down some dangerous rabbit holes. Would my anxiety and depression have been as pronounced? Would I have been a better mom? Out of another act of self-preservation, I quickly decided that the past was the past, and it was time to focus on the now.  
Self-care looks different for everyone. It doesn't have to be spa services or trips to the Caribbean. Not everyone has a benefactor sister or company benefits to pay the expenses. Self-care can be a hot bath with scented bubbles or a cup of cocoa and a good book. It can be soothing music while daydreaming or meditating in absolute silence. It can be a workout at the gym or a trip to the pet store to see the puppies. I found that the keys to adopting a steady practice of self-care are to:
Accept and embrace self-care as an essential aspect of wellbeing and self-preservation.
Take a journey of discovery to learn what self-care looks like for you.
Set time aside for self-care and keep the appointment.
Don't compromise on yourself.
As for guilt, well, that's trickier for some people, like me. When I fall back on my old habits and beliefs, and the guilt creeps up, I repeat what Ms. Lorde said, over and over, until my inner guilt-monster is drowned out. Then I add something like,
"Liana, self-care is as essential as breathing. Now stop this guilt nonsense and get a move on . . . the cocoa's ready."
Sources
Lorde, A., "A Burst of Light." Act Build Change, Accessed February 22, 2022.
APA Reference
Scott, L. (2022, February 23). Practicing Self-Care Can Be Hard, HealthyPlace. Retrieved on 2023, December 11 from https://www.healthyplace.com/blogs/anxiety-schmanxiety/2022/2/practicing-self-care-can-be-hard
Author: Liana M. Scott
This could have been written about me !!
Thank you for putting into writing "permission" to not feel guilty when taking any time out to relax - something I find very difficult I find putting myself first very difficult but I am trying to change that. A great article.
Hi Tracy. I'm so glad this article resonated with you. It is very difficult, sometimes, to give ourselves permission to take the time for self-care. And yet it's so essential to wellbeing. Keep at it. That's why they call it "practicing" self-care. Thanks, too, for taking the time to comment.
Leave a reply