Practicing Gratitude Helps Get Me Through the Holidays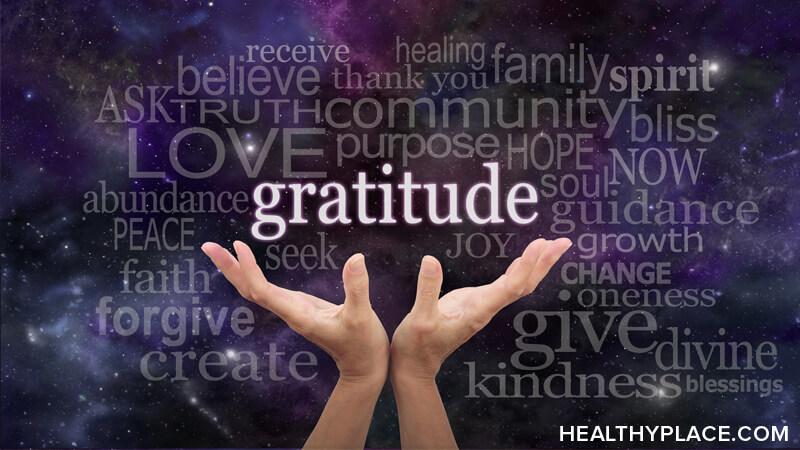 There's so much expectation on everyone during the holidays; to spend money, eat food, make food, drink, be festive, be jolly, be happy, want to be happy, and so on. Being such a chaotic time of year, it's no surprise that people get anxious before, during, and after the holidays. Keeping a gratitude journal helps keep me grounded, especially during the holidays.
Gratitude Helps Relieve Holiday Feelings of Unrest and Melancholy 
Like many of us, the last couple of years living with COVID has kept me from enjoying time spent with my family during the holidays. This year, while we reintroduce some cautious normalcy, I expected to feel excited with the prospect of gathering and merriment. Instead, I've had several days of melancholy.
Beyond the anxiety associated with the usual chaos I mentioned above, I should be feeling pleasant anticipation at sharing a meal with my adult kids and watching my grandbabies open their presents. But I'm not. Maybe it's COVID and its residual effect on my tender psyche that has me in a state of wary preparedness. I made plans, but I have to be ready to have those plans squashed by COVID, not to mention the booming cold, flu, and respiratory syncytial virus (RSV) in full swing, one of the latter three from which I am recovering.
I'm also feeling restless, like I need to be doing something, but I'm not sure what it is. Is it simply my generalized anxiety (GAD) doing what it can always be counted on to do; to stir the pot of unrest? This year there is the anticipation of holiday enjoyment that needs to be kept in check; all the while, your mind is telling you:
"Don't let yourself hope that this is going to actually happen." 
I seem to be in a state of waiting for the metaphorical rug to be pulled out from under me.
Counting My Blessings Helps Me Get Through the Holidays
My mother, who passed in 2016, taught me from a very young age to always be grateful for what we have. Very specifically, to remember that even if (and when) we didn't have much, there was always something to count as a blessing.
Every day I give quiet thanks for the big blessings. First and foremost, I express gratitude for my wonderful family. Next, I give thanks for the blessing of privilege insomuch as I can afford shelter, food, and clothing. Beyond these big blessings and random thoughts of gratitude that often float through my mind, I recently committed to writing in a gratitude journal daily, which is helping me get through these days of odd melancholy. 
Before I go to bed, I sit in my chair and list three things I am grateful for from the day. I reflect on the minutia of my day and list what stands out. Sometimes what I write is deep and thoughtful, like, "I'm grateful that I had no anxiety today," or "I'm grateful for the warm sun on my skin." Other times, I write silly things, like, "I'm grateful for the lead in this pencil so I can write in my gratitude journal," or "I'm glad I have enough tissues to blow my ever-running nose."
Writing out my daily blessings reminds me that I take so many things for granted in my life, even Kleenex and pencil lead. Taking what amounts to no more than five minutes a night to ruminate on and write out three blessings in my day helps me see how truly full my life is. Sure, some days suck, like recently, with my feelings of unrest and melancholy. On those days, I write something like:
"I'm grateful that I have family to make plans with."

"I'm grateful all the lights work on my Christmas tree."

"I'm grateful for movies that make me laugh (Vince Vaughn in Four Christmases)."
It's all about perspective. I'm grateful for my sweet mom, who, not surprisingly, was right all along.
APA Reference
Scott, L. (2022, December 22). Practicing Gratitude Helps Get Me Through the Holidays, HealthyPlace. Retrieved on 2023, September 24 from https://www.healthyplace.com/blogs/anxiety-schmanxiety/2022/12/practicing-gratitude-helps-get-me-through-the-holidays
Author: Liana M. Scott
As always, so very well expressed. Completely relatable. Love you ❤️
Leave a reply