How to Reduce Anxiety at Family Gatherings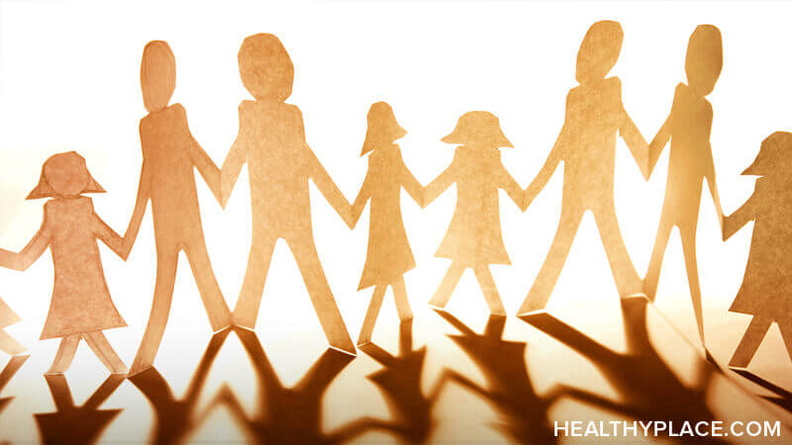 Does anxiety about family gatherings ruin celebrations and holidays with your family? "My anxiety is spiraling out of control. I'm supposed to go to a family get-together this weekend, and I've had panic attacks just thinking about it. I don't do well at these family things. I don't think I can do it." If this lament sounds familiar, you're not alone. Over the years, I've heard this sentiment expressed more times than I can count. There are reasons that family time can exacerbate anxiety. There are also things that can be done to minimize anxiety during these times.

Family gatherings happen year-round, causing misery to many anxiety sufferers. A particularly bothersome time for people in a variety of cultural and religious backgrounds is the holiday season. Family celebrations abound, and for many people, anxiety skyrockets.
Reasons Why Family Gatherings Increase Anxiety
Family holidays aren't always the idyllic scenes greeting cards and television commercials make them out to be. Families are a microcosm of society, and as such, there are different personalities, different roles, different ways of interacting, and different opinions and beliefs.
All these differences mean that family gatherings are sometimes a perfect storm for clashes and criticisms. This doesn't always make for a peaceful, harmonious situation. When differences become intense, anxiety can flare up.
Family get-togethers sometimes involve a huge amount of baggage. Families are a group of people who have a long history together. Any time there is a holiday or reunion, it's common for members to fall into old patterns. The loud, obnoxious uncle who was your harshest critic growing up is likely to continue to see you as a child in need of criticism. Get enough people falling into old, dysfunctional roles, and it's no wonder people experience anxiety attacks or intensified anxiety in the face of this.
Anxiety Increases When Our Sense of Control Decreases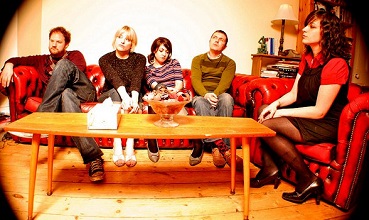 Our family members aren't the only ones slipping into old roles during a holiday or reunion. We have the potential to do the same. Out of habit, individuals often revert to the old feelings and response patterns. When this happens, it's easy to feel like you have no control, no power at all in this family dynamic.
It's imperative for our well-being that we feel that we have some control over our lives, especially in stressful situations such as family holiday celebrations. When we feel that we have no power or control, we begin to feel trapped. Stress increases rapidly, and with it, anxiety and even panic.
Maintain Your Sense of Control to Reduce Anxiety
It can be quite difficult to maintain a sense of control at a family gathering where there is arguing, condescending treatment, and the like. After all, if you're being treated like a child or harassed about your anxiety or personal life; you might feel like a child again, unable to be an equal with the other adults around you.
While it's impossible to control the behavior of those around you, you can take measures to keep your own sense of control and reduce your anxiety at family functions, holiday or otherwise.
List of Ways to Reduce Family-Related Anxiety
Find an ally. Is there someone in your family who is a supporter rather than a critic? Or do you have a friend that could accompany you to the gathering? Find someone positive, and focus your attention and energy on him or her.
Set limits. You can't control how someone will treat you, but that doesn't mean that you have to take everything that's dished out. It's okay to speak up for yourself. If doing that will worsen your anxiety, then give yourself permission to walk away. Then steer clear of the offending person as much as possible.
Bring a comforting distraction. Having a book, a craft to do, a crossword puzzles, etc. can help you escape. Go into another room and get lost in your distraction. People following you around? Go into a bathroom. People aren't likely to bother you there!
Focus on what is good. Even if it seems like there are more anxiety-provoking things at your family holiday than there are calming things, if you pay attention, you're likely to find at least one or two positives. Maybe take the kids into another room and read to them. Occupy yourself by preparing part of the meal or setting the table. Doing something even slightly enjoyable will calm your mind and reduce anxiety.
Anxiety can spike during the holiday season or any time throughout the year when we have to endure family functions. Understanding what's happening and taking measures to make it through can increase your sense of control over the situation and decrease your anxiety.
Connect with Tanya on Facebook, Twitter, Google +, LinkedIn, her books, and her website.
Author: Tanya J. Peterson, MS, NCC