Is Anxiety Really About Having Control Issues?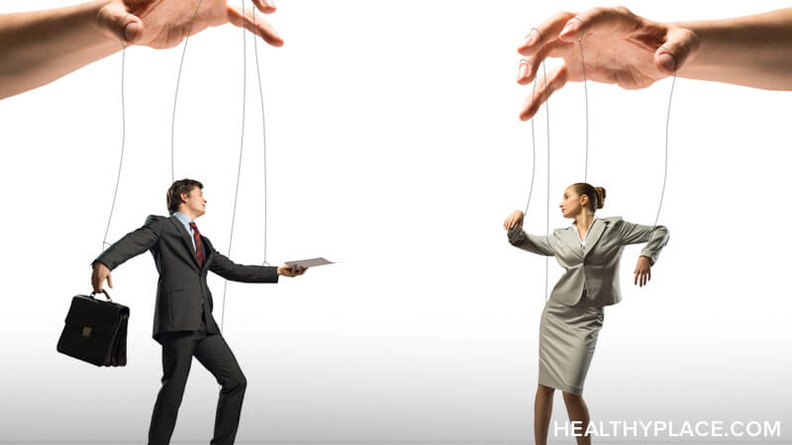 Yes, control issues can cause anxiety, but it is much more complicated than that. Anxiety has us feel like we are "out of control." This is one of its biggest tricks it has to stay in power over us. It is important for us to see how it makes us feel "out of control," because once it is visible we can do something about it.
Nasty Things Anxiety Says to You
You are weak because you have anxiety.
Something bad is going to happen.
You don't have the skills to feel better.
You are not going to be able to handle it.
You will freak out.
You will be so uncomfortable.
You can't do it.
You will always feel this way.
These are lies of anxiety!
With Anxiety, Lies Become Your Truths
But, if you have a problem with anxiety, these have a truth status in your mind. You believe them. Probably because you believed them for a long, long time. Or, maybe it started after something bad happened to you. Don't beat yourself, we all feel this way.
The good news is that we can change these beliefs.
You are not weak because you have anxiety, is it a biological survival reflex. We all have it.
Bad things sometimes happen, but Anxiety uses this threat evasively. "If you go there something bad will happen." I always tell people, to ask the Anxiety, "What bad will happen?" and Anxiety never has a more specific answer. That is because it is lying.
You totally have the skills to feel better, and are probably already using them, but anxiety is undermining them and making them invisible. Notice them, they will be more accessible to you.
You CAN handle it. You always survive through it and eventually calm again. ASk yourself what it means not to handle it. (I usually imagine myself going off some crazy cliff ne'er to return. This never happens.)
We freak out all the time to different degrees and we always recover, but we never freak out as bad as the anxiety tells us we will. We have amazing powers to keep in control.
Thinking that we cannot do something is our biggest obstacle to not doing it. Anxiety knows this, that's why it uses this dirty trick. You can do so much more than you think if you had to.
We are not wired for anxiety permanently, we can change this because it is just changing some beliefs.
What false beliefs is Anxiety telling you?
I blog here: Heal Now and Forever Be In Peace,
share here: Twitter@JodiAman, Google+
inspire here: Facebook: Heal Now and Forever Be in Peace.
APA Reference
LCSW-R, J. (2012, February 22). Is Anxiety Really About Having Control Issues?, HealthyPlace. Retrieved on 2019, June 26 from https://www.healthyplace.com/blogs/anxiety-schmanxiety/2012/02/is-anxiety-really-about-having-control-issues
Author: Jodi Lobozzo Aman, LCSW-R