The Dating Daze!
The grown-up dating game has never been more interesting and challenging. There are more players than ever before. Why? Because of higher divorce rates, longer life spans, and a greater tendency to never marry. This contributes to more single Americans than at any other time in our country's history.
The U.S. Census Bureau tells us that of the 97 million Americans who are 45 or older, almost 40 percent - 36.2 million - are available singles. There is no shame in being single.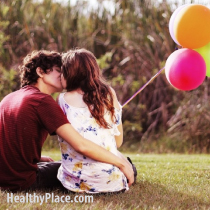 This book, featuring the collective wisdom of many shameless romantics, is designed to give you a clearer picture of the good, bad, and decidedly challenging aspects of singledom, dating, finding romance and possibly finding your soul mate.
Over the years the dating game has evolved into some very creative ways to help us get connected. Various forms of dating services, personal ads, special interest groups, singles ministries in large churches, resort inspired singles vacations and the recent explosion of the Internet has made seeking love and companionship as routine as shopping for groceries.
When you are young, dating and your hormones are dancing, it is easy to make dating decisions based on how you "feel" in the moment. Go slow. True love takes time to mature. Rushing into a relationship will most assuredly automatically reserve you a room at the heartbreak hotel.
The older a person gets, the more he or she becomes a practical dater, rather than being emotionally driven. Older singles seem to demonstrate greater wisdom, grace and maturity in connecting with others, which is a prerequisite in dating.
As recently as 25 years ago, when someone over 50 was on the prowl, most people assumed that the person was widowed. However, today a solo single in his or her 50's or 60's is most likely divorced. About 18 percent of all Americans 50 to 69 are either divorced or have never been married. Only about 9 percent are widowed.
Relationships never end. Divorce or death only changes them. As long as you have memory, you will have a relationship. Take time to grieve, and then get on with your life.
---
---
Wading around in the dating pool? Hesitating because the dating game has changed dramatically since you were in your 20s? Sooner or later - if you truly desire a relationship - you must jump in. Make a big splash. When you decide that you are ready to play the dating game, look at it as an adventure.
Awkward first dates are a drag, however the more you have, the more comfortable you will become. Date lots of people and set a higher priority on having fun rather than looking for a mate.
Some singles hesitate to look for romance because they are aware that second marriages are statistically more likely to fail than first marriages.
Others stay on the dating sidelines because of an uneasy feeling about intimacy. It's okay to say, "No!" Some seek out groups that allows them to sidestep sex entirely. When there is this kind of agreement in place in the group, it takes the pressure off.
Another dating obstacle for women is that they live longer then men. This is a medical blessing and a dating curse. As age increases the ratio of available men goes down. This often causes some women to become discouraged.
Singles who shack up without marrying are also more likely to have relationships that eventually fall apart at the seams with numerous unforeseen complications.
So what if you are suddenly single because of divorce? Enter the dating arena slowly. Rule of thumb: At least six months or more.
"Or more?" you say. Yes! Six months or more!
When you cut your finger. It takes time for the wound to heal. If the sharp edge cuts to the bone, it may take longer. A thorough healing of a broken heart takes time too.
The biggest mistake that newly singles make is getting involved with someone else before the hurts of the past have healed.
When you are mature enough to accept responsibility for your share of the problems that caused your singleness, and if you have learn the lessons that past mistakes have presented, then perhaps beginning again can be looked upon as a good thing.
Another survey reports that 56 percent of all singles are currently separated or divorced from a spouse. If you are suffering from the agony of the "Bitter-Ex" Syndrome beware of revealing your baggage especially on a first date. The effect it has on finding romance is devastating. Only reveal what is relevant to the relationship you are seeking.
By the way, dating someone who has a lot of baggage is high on the complaint list for both women and men.
Before you begin dating, think long and hard about what you need from a relationship. The payoff is big. There is no Mr. or Ms. Right; no perfect mate. Relationships are something that must be worked on "all the time," not only when they are broken and need to be fixed. It is wise to seek a partner who understands this concept and who will commit to work on the relationship with you.
It may be wise to suspend your expectations about how a partner "should" be and instead focus on what you need from a relationship. When it becomes obvious that someone you are dating cannot fulfill your needs, it time to shout, "Next!" and move on. The sooner the better.
Romance often carries a high risk of disappointment, however those singles savvy enough to predefine their needs and who are willing to take the time to prepare for love will most assuredly find it.
As long as you make yourself available to having a relationship, when you are ready for love it will find you.
Are you someone who "you" might like to spend the rest of your life with?
APA Reference
Staff, H. (2008, December 31). The Dating Daze!, HealthyPlace. Retrieved on 2023, November 30 from https://www.healthyplace.com/relationships/celebrate-love/dating-daze
Last Updated: May 22, 2015