Release Your Brakes!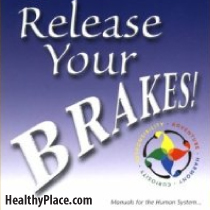 Believe that dreamers are believers
And that believers are receivers.
Know this truth, that to believe is all it takes.
Just take heart, get past the losers,
Never quit, you're among choosers.
Choose that dream; set that goal; release your brakes!
It takes a special kind of caring,
And a lot of active sharing.
A better you, a better me, that's what it makes.
For success is but a journey
And we all win in this tourney,
Get out of tow; give in; let go; release your brakes!
Reach for your dream, your heart has spoken.
Full speed ahead, there's no use pokin',
You're a winner, why not stretch for winner's stakes?
Time is not all that you're losin'
For the best is yet for choosin'.
Step on your fears; shift your gears; release your brakes!
APA Reference
Staff, H. (2008, December 3). Release Your Brakes!, HealthyPlace. Retrieved on 2023, December 3 from https://www.healthyplace.com/relationships/celebrate-love/release-your-brakes
Last Updated: May 27, 2015