Treat Yourself to a Mental Health Boost that Lasts
Here's what's happening on the HealthyPlace site this week:
---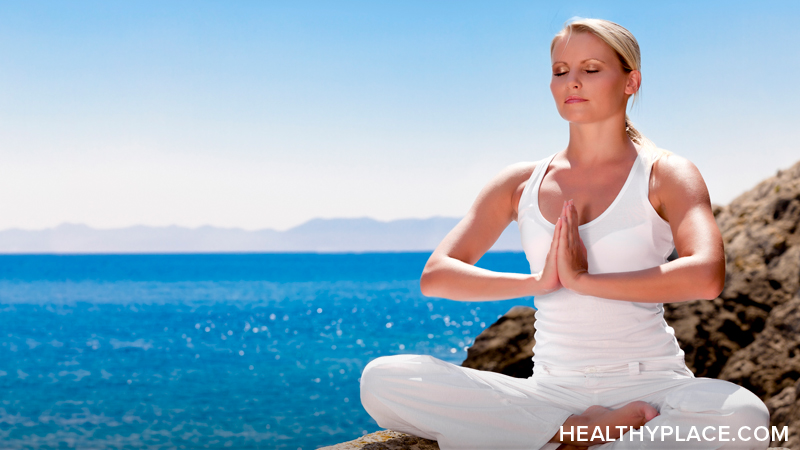 Treat Yourself to a Mental Health Boost that Lasts
Do you want to know how to boost your mental health? One of the simplest ways to improve your mental health is to treat yourself to something you like. People living with mental illness tend to be extremely hard on themselves, blaming themselves for something that isn't their fault. Boost your mental health by treating yourself.
Do something nice for yourself. Treating yourself to something special, no matter how small, teaches you that you are worthy: of respect, of kindness, of happiness.
However, how do you treat yourself when you don't believe in yourself and it feels like nothing matters?
These are real concerns that mean your need to treat yourself is high. Here are a few tips for doing it:
Do it anyway. The action of treating yourself comes before you feel like doing it. It's the act of giving yourself a treat that provides the energy—the burst of fun that can lift the heavy weight of mental illness—that leads to more.
Make it personal. Your treat is for you. Maybe you like listening to music and moving to the beat. Perhaps plan a small garden. Get a chinchilla. Bake cookies. Journal. Draw. Color. Buy a pack of gum. Anything that gives you even a small amount of pleasure is a treat.
Make it a habit for your mental health. It creates the lasting power of something to look forward to. That's a treat in and of itself.
So, there you go. Treating yourself to something nice will give you a mental health boost that lasts. You're showing yourself that you are indeed worthy.
Related Articles Dealing with Self-Care
Your Thoughts
Today's Question: How easy is it for you to be kind to yourself and treat yourself to something that makes you happy? We invite you to participate by sharing your thoughts, experiences, and knowledge on the HealthyPlace Facebook page and on the HealthyPlace Google+ page.
From the HealthyPlace Mental Health Blogs
On all our blogs, your comments and observations are welcomed.
Feel free to share your thoughts and comments at the bottom of any blog post. And visit the mental health blogs homepage for the latest posts.
------------------------------------------------------------------
From HealthyPlace YouTube Channel
I'm Hannah. I Have Bipolar 2
5 Signs of Bipolar Stigma in a Relationship
Bipolar stigma in relationships is something we really need to pay attention to. Living with bipolar disorder makes us vulnerable to people using our mental illness as a platform for emotional abuse. (Watch Hannah and subscribe to the HealthyPlace YouTube channel for more great mental health videos.)
------------------------------------------------------------------
Most Popular HealthyPlace Articles Shared by Facebook Fans
Here are the top 3 mental health articles HealthyPlace Facebook fans are recommending you read:
If you're not already, I hope you'll join us/like us on Facebook too. There are a lot of wonderful, supportive people there.
------------------------------------------------------------------
Mental Health Quote
"Imagine meeting someone who wanted to learn your past, not to punish you. But to understand how you needed to be loved ."
Read more mental health quotes.
------------------------------------------------------------------
That's it for now. If you know of anyone who can benefit from this newsletter or the HealthyPlace.com site, I hope you'll pass this onto them. You can also share the newsletter on any social network (like facebook, stumbleupon, or google+) you belong to by clicking the links below. For updates throughout the week, circle HealthyPlace on Google+, follow HealthyPlace on Twitter or become a fan of HealthyPlace on Facebook. Also, check out HealthyPlace on Pinterest and share your mental health pins on our Share Your Mental Health Experiences board.
APA Reference
Peterson, T. (2018, December 10). Treat Yourself to a Mental Health Boost that Lasts, HealthyPlace. Retrieved on 2023, November 30 from https://www.healthyplace.com/other-info/mental-health-newsletter/treat-yourself-to-a-mental-health-boost-that-lasts
Last Updated: December 11, 2018