How to Be Kind to Yourself and Build Self-Esteem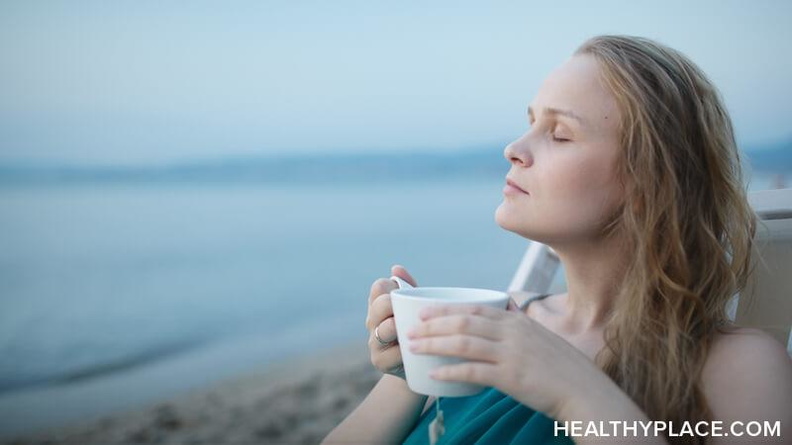 In order to have healthy self-esteem, it's important to be kind to yourself. Many of us neglect our emotional self-care. It's easier to be nice to others rather than ourselves sometimes. This doesn't have to be a time-consuming assignment. You can be nice to yourself in small increments each day. Being kind to yourself is self-care, and it improves you overall self-esteem and mood.
It may feel awkward to be kind to yourself. Saying kind and genuine things can feel odd because you rarely do it. If you are able to be kind and gentle to others, you can treat yourself that way, too. It just takes practice.
Yesterday, I had a lot on my plate and it felt like each hour brought more and more stress. By the end of the day I wanted to zone out to Netflix because I felt so overwhelmed and I was mad at myself for not making the most of my day. So, instead, I tried to be kind to myself.
On my commute home, I made a "I did list" and wrote down the things I had accomplished. It may sound silly but it did improve my mood. I also felt more motivated to do something nice for myself, to be kind to myself, actually. So when I got home, instead of Netflix, I decided to do a little workout to show my body some love.
How to Be Kind to Yourself in Five Minutes or Less
Notice the small stuff. Did you send the email that you've been putting off? Did you take time to clean up the kitchen or do one thing that's been causing you anxiety? Give yourself credit. Have a dance party for yourself or
do something else to celebrate your accomplishment. Be kind to your mind and practice doing things that make you feel positive.
Tune into your body. Your body is your greatest teacher. If you listen to what it's saying you are more likely to be kind to yourself. If you're craving a slice of pizza and eat an apple instead that's not so kind. But if you have what your body is craving, in moderation, you will likelier feel happier. If you need a nap because your eyes can't stay open, that, too, is showing kindness to yourself.
Keep complements and give yourself complements. Every time I get a positive message from my boss or a co-worker, I save it in that file so that when I feel down I can go back and read through all the nice words people have said to me. If you are doing something draining, remind yourself that you are doing a good job. Seriously encourage yourself.
Make a done list. Give yourself credit for the things you have done. We often move so fast through our days that we don't give ourselves credit, which makes us unhappy and often leads to negative self-talk. That is so mean, right? Even if you barely got out of bed, try to think of what you've done for yourself. Ask yourself, "How have I been kind to myself today?" Make the list.
Give yourself a reward for getting things done. Last week I had hours of paperwork and I was so mad at myself for letting it pile up. So each time I got one piece into the computer I gave myself a reward: a compliment and a 5-10 minute break to do something fun (I timed it, too).
Have kinder self-talk. Ask yourself, "How would my friend/therapist/parent support me and help me in this situation? What would they say?" Then talk to yourself like he or she would. Stop putting yourself down. If you're overly critical or mean, notice it and try to be nicer.
Do kind things for your mind. Take five minutes in the morning or evening to read, listen to music or do something that makes you happy. If you are enjoying it, take more time. Just remember to be kind to yourself.
These little acts add up. Be kind to yourself and you will notice that your self-esteem improves too.
Emily is the author of Express Yourself: A Teen Girls Guide to Speaking Up and Being Who You Are. You can visit Emily's Guidance Girl website. You can also find her on Facebook, Google+ and Twitter.
APA Reference
Roberts, E. (2016, January 29). How to Be Kind to Yourself and Build Self-Esteem, HealthyPlace. Retrieved on 2023, December 6 from https://www.healthyplace.com/blogs/buildingselfesteem/2016/01/how-to-be-kind-to-yourself-and-build-self-esteem
Author: Emily Roberts MA, LPC
Compliment. Not complement.
wonderful Emily Roberts, this world is badly in need of people like you ; to walk ,guide and lead the young...
Nature is Blessing you.
No doubt. A big step to happiness and less depression is to feel happy about yourself and who you are. Must strive for positive environments and get rid of toxic ones. Must take care of your physical and mental health.
Leave a reply