Protecting Child Abusers Instead of Children
HealthyPlace Mental Health Newsletter
Here's what's happening on the HealthyPlace site this week:
Protecting Child Abusers Instead of Children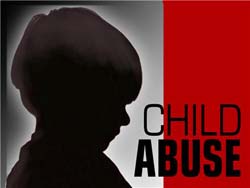 The story of Jerry Sandusky, the former Penn State assistant football coach convicted of abusing 10 young boys over a 15 year period, has taken another sickening twist. A just-released report in the matter claims Hall of Fame football coach, Joe Paterno, the University President and other top school officials hid Sandusky's acts to preserve the reputation of the school's revered football program. This, the report says, allowed Sandusky to continue to prey on young children for another 14 years after he was first caught in the school's gym shower with a child victim.
The horror of it all! Penn State officials knew Sandusky was sexually abusing children and decided to protect the abuser. This happens all too frequently. On a large scale, we last heard about it in the Catholic Church child abuse scandal where church officials covered for priests, who were known paedophiles, and allowed them to continue working around children ... and sexually abuse more helpless young boys.
It is vitally important for the safety and mental health of our children that child abusers be immediately reported to police authorities. Child abuse destroys lives and the aftermath of abuse lives on forever inside the victims minds and souls.
Related Stories
------------------------------------------------------------------
Share our Stories
At the top and bottom of all our stories, you'll find social share buttons for Facebook, Google+, Twitter and other social sites. If you find a particular story, video, psychological test or other HealthyPlace feature helpful, there's a good chance others in need will too. Please share.
We also get many inquiries about our linking policy. If you have a website or blog, you can link to any page on the HealthyPlace website without asking us beforehand.
---
continue story below
---
Most Popular HealthyPlace Articles Shared by Facebook Fans
Here are the top 3 mental health articles HealthyPlace Facebook fans are recommending you read:
If you're not already, I hope you'll join us/like us on Facebook too. There are a lot of wonderful, supportive people there.
------------------------------------------------------------------
Mental Health Experiences
Share your thoughts/experiences with any mental health subject, or respond to other people's audio posts, by calling our toll-free number (1-888-883-8045).
You can listen to what other people are saying by clicking on the gray title bars inside the widgets located on the "Sharing Your Mental Health Experiences" homepage, the HealthyPlace homepage, and the HealthyPlace Support Network homepage.
If you have any questions, write us at: info AT healthyplace.com
------------------------------------------------------------------
From the HealthyPlace Mental Health Blogs
Your comments and observations are welcomed.
Feel free to share your thoughts and comments at the bottom of any blog post. And visit the mental health blogs homepage for the latest posts.
Help for Postpartum Depression and Anxiety on HealthyPlace Radio
Katherine Stone had her first child and then experienced something she never heard about, postpartum OCD. It took a huge toll and a lot of time, but she finally recovered. Then she started "Postpartum Progress," a blog that provides details, shared experiences, treatment help and support for women dealing with postpartum mental health issues.
On this edition of the HealthyPlace Mental Health Radio Show, Katherine discusses her postpartum anxiety story, why women still aren't getting everything they need for postpartum depression and where you can find help dealing with these troubling and sometimes, life threatening, issues.
That's it for now. If you know of anyone who can benefit from this newsletter or the HealthyPlace.com site, I hope you'll pass this onto them. You can also share the newsletter on any social network (like facebook, stumbleupon, or digg) you belong to by clicking the links below. For updates throughout the week:
APA Reference
Staff, H. (2012, July 13). Protecting Child Abusers Instead of Children, HealthyPlace. Retrieved on 2023, December 10 from https://www.healthyplace.com/other-info/mental-health-newsletter/protecting-child-abusers-instead-of-children
Last Updated: September 4, 2014