Need a Mental Health Boost? Try This Now
Here's what's happening on the HealthyPlace site this week:
---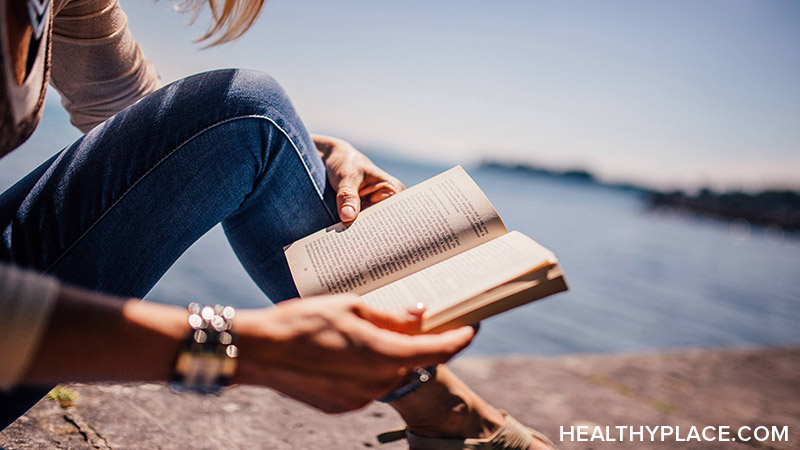 Need a Mental Health Boost? Try This Now
Your mental health isn't a gamble. It's something you work on intentionally, every single day. Actively working on your mental health pays off in big ways: you can lessen the effects of depression, anxiety, ADHD, PTSD, OCD, and every other mental health challenge when you engage in self-care activities and choose behaviors that move you forward.
Even when you know that purposefully working on mental health is important, it can be hard to know what to do or find motivation to do it. That's where tossing the dice to boost your mental health comes into play.
Enhancing mental health can be fun when you make a game of it. Consider, for example, a game of toss the dice.
Buy or make a large die.
Create a label on each side
At least once an hour, toss the die and do the activity you roll
Possible activities to include on your die are seemingly endless. These might inspire you:
Breathe deeply for one minute
Drink a glass of water
Walk for five minutes
Be grateful for something in your day so far
Stretch
Read for a few minutes
Say a prayer or other meaningful contemplation
Make as many dice as you wish, and roll one every hour. Don't leave your mental health to chance.
Related Articles Dealing with Boosting Mental Health
Your Thoughts
Today's Question: What activities help boost your mental health? We invite you to participate by sharing your thoughts, experiences, and knowledge on the HealthyPlace Facebook page.
From the HealthyPlace Mental Health Blogs
On all our blogs, your comments and observations are welcomed.
Feel free to share your thoughts and comments at the bottom of any blog post. And visit the mental health blogs homepage for the latest posts.
------------------------------------------------------------------
Most Popular HealthyPlace Articles Shared by Facebook Fans
Here are the top 3 mental health articles HealthyPlace Facebook fans are recommending you read:
If you're not already, I hope you'll join us/like us on Facebook too. There are a lot of wonderful, supportive people there.
------------------------------------------------------------------
Mental Health Quote
"You're not going to master the rest of your life in one day just relax. Master the day. Then just keep doing that every day."
Read more anxiety quotes.
------------------------------------------------------------------
That's it for now. If you know of anyone who can benefit from this newsletter or the HealthyPlace.com site, I hope you'll pass this onto them. You can also share the newsletter on any social network (like facebook or stumbleupon) you belong to by clicking the links below. For updates throughout the week, follow HealthyPlace on Twitter or become a fan of HealthyPlace on Facebook. Also, check out HealthyPlace on Instagram, YouTube and Pinterest, where you can share your mental health pins on our Share Your Mental Health Experiences board.
APA Reference
Peterson, T. (2020, January 13). Need a Mental Health Boost? Try This Now, HealthyPlace. Retrieved on 2023, September 29 from https://www.healthyplace.com/other-info/mental-health-newsletter/need-a-mental-health-boost-try-this-now
Last Updated: January 14, 2020