Positive Affirmations for When Life Feels Too Hard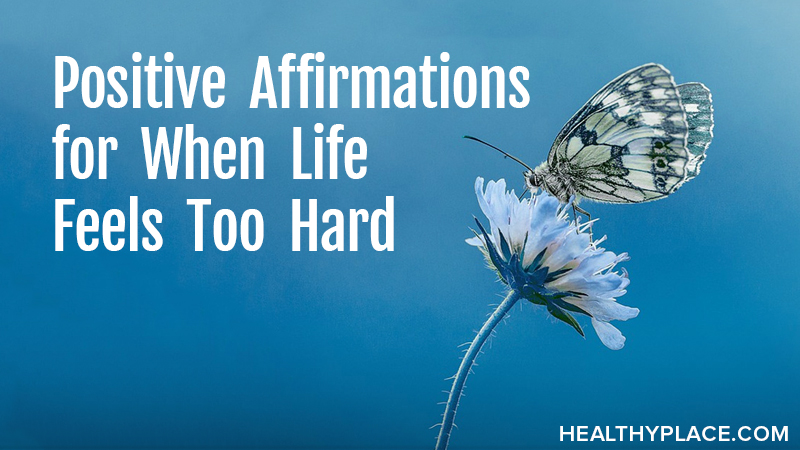 Positive affirmations help us keep our troubles in perspective when life becomes overwhelming. They're short and sweet, so they're easy to remember when you're facing the turmoil of anxiety, depression or any other mental illness.
You can post daily positive affirmations wherever you will see them regularly, learn them, and repeat them to yourself as a mantra. Or you can use positive thinking affirmations to bring your thinking from anxious or depressed to a more balanced state because they offer hope and remind you how resilient you are. We all need some positive affirmations at-the-ready for when life feels too hard, so we hope you find these helpful.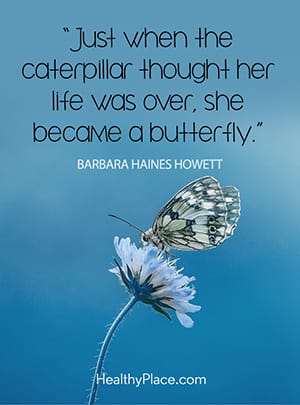 Positive affirmations like this one offer hope: "Just when the caterpillar thought her life was over, she became a butterfly."
Barbara Haines Howett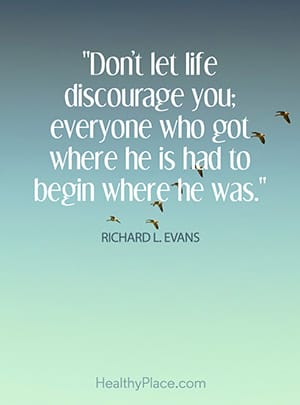 Positive thinking affirmations reminding us to just do it: "Don't let life discourage you; everyone who got where he is had to begin where he was." 
Richard L. Evans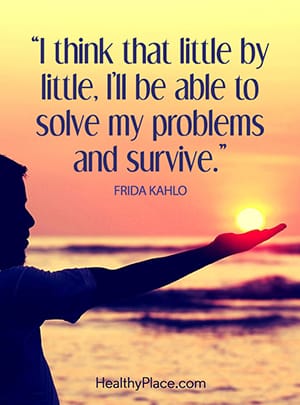 Daily positive affirmations let us see that we're not alone in our troubles: "I think that little by little, I'll be able to solve my problems and survive."
Frida Kahlo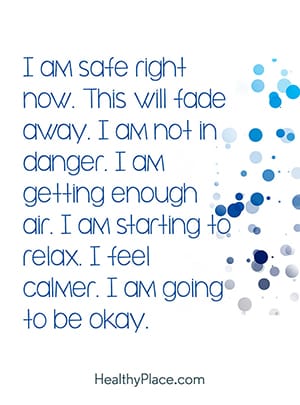 Positive affirmations can bring on a state of mindfulness: "I am safe right now. This will fade away. I am not in danger. I am getting enough air. I am starting to relax. I feel calmer. I am going to be okay."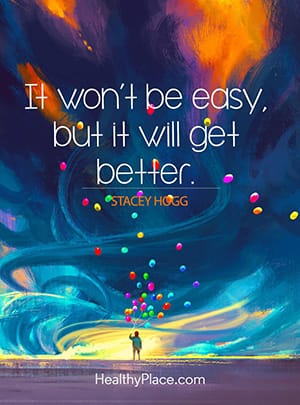 Positive affirmations encourage us to keep going: "It won't be easy, but it will get better."
Stacey Hogg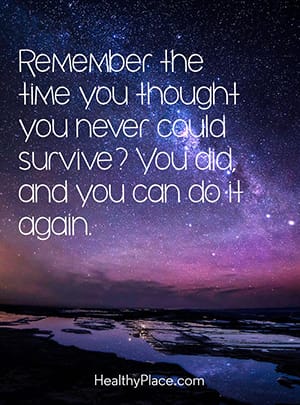 Sometimes we need a daily positive reminder like this one: "Remember the time you thought you never could survive? You did, and you can do it again." Never give up on the positivity in life.
Unknown
Many positive affirmation quotes talk about what you've been through and remind you to wait it out: "Trust yourself. You've survived a lot, and you'll survive whatever is coming." See "10 Amazing Positivity Facts to Improve Your Outlook" if you need some help.
Robert Tew
Positive affirmation for encouragement: "Just because you are struggling doesn't mean you're failing." (See "Positive Words for People with Mental Illness" too.)
Unknown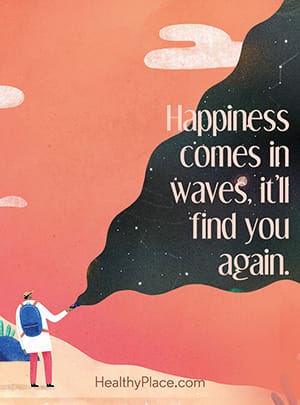 Here's a great positive thinking affirmation that we all know is true: "Happiness comes in waves, it'll find you again."
Unknown
APA Reference
Holly, K. (2018, November 2). Positive Affirmations for When Life Feels Too Hard, HealthyPlace. Retrieved on 2023, December 11 from https://www.healthyplace.com/insight/quotes/positive-affirmations
Last Updated: April 1, 2020