Medicare Prescription Drug Plan and Psychiatric Medication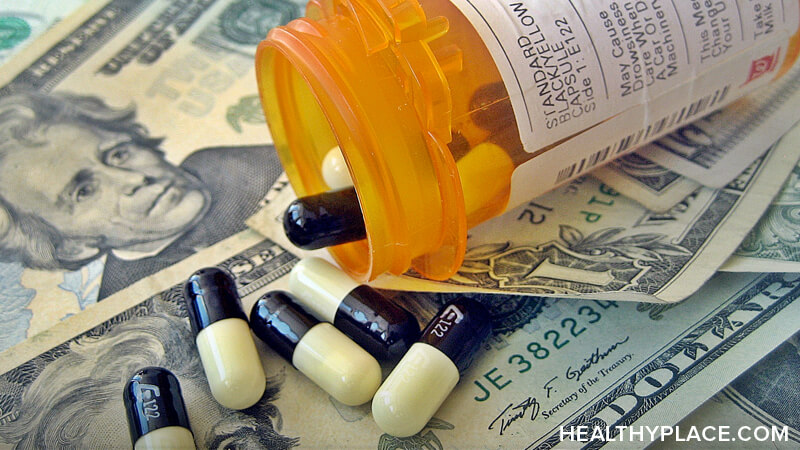 Medicare Prescription Drug Plan (Part D) covers prescription drugs, including many psychiatric prescription medications. Medicare Part D is available to anyone who has Medicare. Rules governing the Medicare Prescription Drug Plan (PDP) change. Call 1-800-MEDICARE (1-800-633-4227) for up-to-date guidance.
Who Qualifies for Medicare Prescription Drug Plan (Part D)?
When you are on Medicare, you can elect to receive the Medicare Prescription Drug Plan during the open enrolment period (there are fees assessed for late enrolment). You can qualify for Part D if you take part in any of the following Medicare plans:
original Medicare
some Medicare Cost Plans
some Medicare Private Fee-for-Service Plans
Medicare Medical Savings Account Plans
Another way to add prescription drug coverage is through the Medicare Advantage Plan.
How to Get Medicare Prescription Drug Plan (Part D)
To get Medicare PDP (Part D), enroll using the Medicare Plan Finder or visit the plan's website.
What Psychiatric Medications Are Covered Under Part D?
The psychiatric medications covered under the Medicare Prescription Drug Plan depends on the plan you choose. However, Medicare has minimum requirements that plans must meet.
As examples,
a plan must offer at least the two most popular drugs in each commonly prescribed category and class. If your current drug is not offered, your doctor can request an exception so you can stay on the same psychiatric medication.
both generic and brand name drugs must be offered.
plans may use pricing tiers that include low copayments (most generic drugs) to high copayments (high-cost prescription drugs).
What Is the Cost of Medicare PDP (Part D) Plans?
The cost of a Medicare PDP depends on several factors. Costs vary depending on the psychiatric prescription drugs you need, the plan you choose, what pharmacy you go to, whether or not the drugs you need are covered by your plan, and whether you get "Extra Help" paying Medicare Part D costs.
Throughout the year, you'll also pay premiums, copayments, the yearly deductible and possibly more, again depending on the plan you choose.
How Does Medicare Part D Interact with Other Forms of Insurance or Government Benefits?
Generally, it will cost you less to stay on your current PDP if you have prescription drug coverage through Tricare, CHAMPVA, Veteran's benefits, Employee Health Benefits Programs, or Indian Health Services.
Medicare PDP (Part D) works with other forms of insurance and benefits, but there are specific rules that apply to benefits like HUD Housing Assistance, SNAP (food stamps), COBRA and more.
To learn details about how Part D will affect your other coverages, see "How Part D Works with Other Insurance".
How Do I Know What Medicare Prescription Drug Plan Is Right for Me?
It can seem confusing when you consider the options and plans available to you under Part D. However, Medicare.gov might help to clear things up. You can also call 1-800-MEDICARE (1-800-633-4227) to talk to a person about your psychiatric prescription drug plan options.
See Also:
How To Pay for Mental Health Services
Source
Drug coverage (Part D). (n.d.). Retrieved October 29, 2019, from https://www.medicare.gov/drug-coverage-part-d.
APA Reference
Holly, K. (2019, October 31). Medicare Prescription Drug Plan and Psychiatric Medication, HealthyPlace. Retrieved on 2023, December 11 from https://www.healthyplace.com/other-info/mental-illness-overview/medicare-part-d-and-psychiatric-prescription-medications
Last Updated: October 31, 2019