Have You Tried Music Therapy to Help Your Mental Health?
Here's what's happening on the HealthyPlace site this week:
---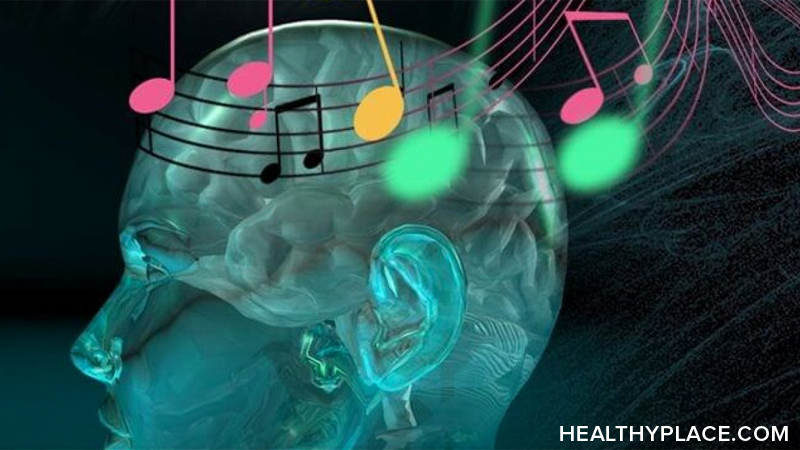 Have You Tried Music Therapy to Help Your Mental Health?
Music and music therapy help mental health (Music Therapy for Treatment of Psychiatric Disorders). Numerous research studies show it, as do countless individuals who might listen to music without even realizing that it's a powerful mental health tool. Music speaks to us at a deep level, impacting what we feel, think, and do.
Accordingly, music plays an important role in healing from mental illness, trauma, grief, and more. It helps us create positive moods and build on those moods to increase mental health and wellbeing.
To reap the benefits of music, you can sing, dance, play an instrument, and listen. You can do these things informally on your own, and you can also participate in music therapy and work with a certified music therapist.
Music therapy involves more than if you use music on your own. Music therapists work with individuals or groups of all ages and backgrounds and use instruments or songs to help people express themselves, deal with overwhelming emotions, improve concentration, and more. Music therapy helps with bipolar disorder, the negative symptoms of schizophrenia, depression, anxiety, trauma, eating disorders, attention-deficit hyperactivity disorder (ADHD), stress, and more.
Whether you participate in formal music therapy or use music on your own, music is a positive coping skill and tool for healing. Music and music therapy help mental health.
Related Articles Dealing with Music
Your Thoughts
Today's Question: In what ways does music help your mental health? We invite you participate by sharing your thoughts, experiences, and knowledge on the HealthyPlace Facebook page and on the HealthyPlace Google+ page.
From the HealthyPlace Mental Health Blogs
On all our blogs, your comments and observations are welcomed.
Feel free to share your thoughts and comments at the bottom of any blog post. And visit the mental health blogs homepage for the latest posts.
------------------------------------------------------------------
From HealthyPlace YouTube Channel
Real Bipolar Self-care Tips
After my bipolar 2 diagnosis, I came across the term "bipolar self-care". I really didn't have a clue what that meant. As I read through the article, there was a list of bipolar self-care tips that I slowly incorporated into my life and I began to understand how important self-care is when you live with bipolar disorder. (Watch Hannah and subscribe to the HealthyPlace YouTube channel for more great mental health videos.)
------------------------------------------------------------------
Most Popular HealthyPlace Articles Shared by Facebook Fans
Here are the top 3 mental health articles HealthyPlace Facebook fans are recommending you read:
If you're not already, I hope you'll join us/like us on Facebook too. There are a lot of wonderful, supportive people there.
------------------------------------------------------------------
Mental Health Quote
"Do not judge my story by the chapter you walked in on."
Read more mental health stigma quotes.
------------------------------------------------------------------
That's it for now. If you know of anyone who can benefit from this newsletter or the HealthyPlace.com site, I hope you'll pass this onto them. You can also share the newsletter on any social network (like facebook, stumbleupon, or google+) you belong to by clicking the links below. For updates throughout the week, circle HealthyPlace on Google+, follow HealthyPlace on Twitter or become a fan of HealthyPlace on Facebook. Also, check out HealthyPlace on Pinterest and share your mental health pins on our Share Your Mental Health Experiences board.
APA Reference
Peterson, T. (2018, September 18). Have You Tried Music Therapy to Help Your Mental Health?, HealthyPlace. Retrieved on 2023, December 9 from https://www.healthyplace.com/other-info/mental-health-newsletter/have-you-tried-music-therapy-to-help-your-mental-health
Last Updated: September 18, 2018