What if I'm Too Depressed to Help Myself?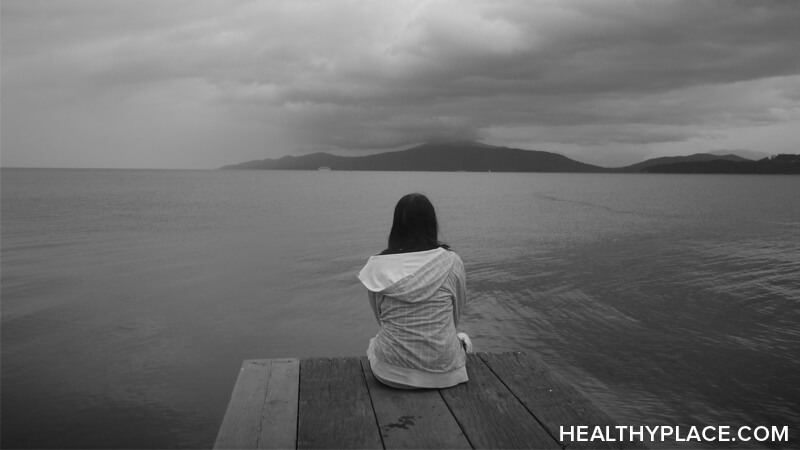 Even when you feel too depressed to help yourself, there are still things you can do to treat your depression.
Gold Standard for Treating Depression (part 36)
Because you are on the HealthyPlace.com website, you are taking the first step to getting better. Even when you are significantly depressed, you have more control over your treatment than you think. If you are completely overwhelmed by the amount of information on the site or feel that you will never successfully manage the illness, you may need help from others before you can start to manage the illness on your own. Your next step can be reading all you can from the website and then deciding your next step. It's important to remember that depression makes it feel impossible to make decisions, but this is only a symptom of the illness. You can make decisions on your own, no matter what depression is making you feel. Small steps are fine.
Don't Give Up Hope
You have control even when you are very sick. Remind yourself that it's an illness and that you can get better. It may take more time than you wish or require a lot of effort on your part and the people in your life, but the results are worth it.
No matter how depressed you are today, there is a very good chance that with the right comprehensive treatment you can be significantly better in the future. There is hope. By using the ideas presented on this webpage, you can make daily changes that directly affect the symptoms of depression. Responding to treatment and ultimately achieving remission takes time. If you start today, you can have a much brighter future.
video: Depression Treatment Interviews w/Julie Fast
---
---
next: References for The Gold Standard of Treating Depression (part 37)
~ all articles on Gold Standard for Treating Depression
~ all articles on depression treatment
~ all articles on depression
APA Reference
Fast, J. (2009, January 1). What if I'm Too Depressed to Help Myself?, HealthyPlace. Retrieved on 2023, November 29 from https://www.healthyplace.com/depression/depression-treatment/what-if-im-too-depressed-to-help-myself-gsd
Last Updated: June 17, 2016