Setting Career Goals with Bipolar Disorder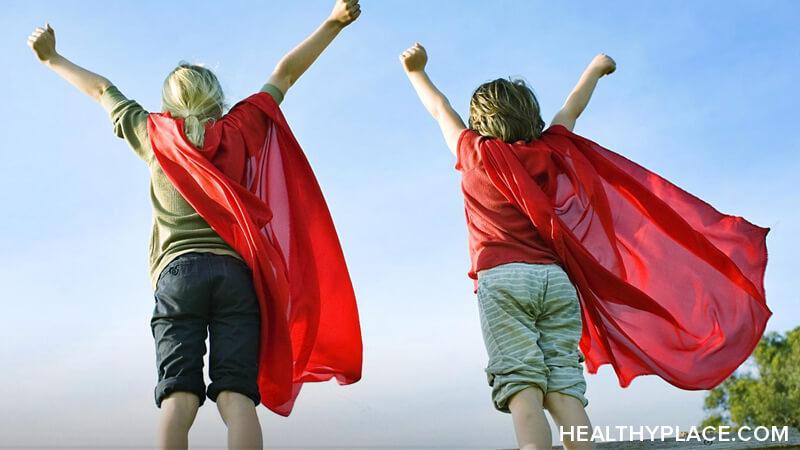 Did you know that the average American adult spends one-quarter of their life at work?1 With all the time we spend working, it's critical that we each take the time to set our career goals and make thoughtful decisions about what we want out of our working lives. No one wants to be stuck at a dead-end job, and life really is too short to spend years plodding along on an unfulfilling career path.
Benefits of Setting Career Goals with Bipolar
While everyone benefits from making time to set (and keep) intentional career goals, I believe that this is absolutely crucial for people with bipolar disorder. It is unfortunate that people with bipolar are statistically more likely to be unemployed or underemployed than the general population.2 The mood episodes that come with the illness can make it difficult to accomplish even enjoyable tasks, let alone meaningless work done just to "get by." And when you consider that stress from even the most positive work environments can trigger mood episodes -- especially depression -- the additional stress and frustration to be had in an unfulfilling job is daunting to even think about, let alone trudge through.
I've always known that I want to have a creative career as a writer, but when I graduated from college, I took a 9-to-5 job in sales thinking that it would offer some stability while I worked on building a professional writing portfolio on my own time. That turned out to be one of the biggest mistakes of my life: waking up at five a.m. to drive two hours to a sterile office building so I could sit in my cube and repeat the same monotonous tasks over and over for eight hours each day sent me into a depression so deep that I almost admitted myself to the hospital. While it took a toll on my mental and physical health, it was also something of a mixed blessing -- it made me realize that I don't want a career in the traditional way and gave me the nudge I needed to put everything I had into building my writing career from the ground up.
As a person with bipolar disorder, you deserve a successful career and financial security, just like everyone else.
Setting career goals when you have bipolar can be a sensitive subject -- not everyone has the resources to go back to school to pursue a new career or participate in professional development opportunities, and sometimes we really do have to take whatever work is available to us at the moment in order to support ourselves and our families. Even if you're not where you want to be at this point in your life, defining what you want out of your career and setting realistic goals to achieve it will take you far in planning your next step forward.
3 Questions to Help You Set Career Goals with Bipolar
1. If you could wake up every day and be satisfied doing one thing for eight hours, what would it be?
Even if you can't realistically build an entire career off of, say, model shipbuilding or knitting, knowing what you like and what you're good at can serve as a foundation for building tangible career goals. There are so many unique opportunities available to us in the Digital Age, so don't be afraid to think outside the box.
2. What is your end-goal?
Is your goal the chance to innovate and become a respected leader in your field? Is your goal to influence public policy, or leave a creative legacy? Is your goal to have multiple leisure time to spend with friends and family? Understanding what you really want out of your career will make it easier to decide what kind of opportunities are conducive to building the life you envision for yourself.
3. What are some realistic ways to start working towards your end-goal?
What sort of skills would you like to develop or strengthen? Are there free interest groups or networking opportunities nearby where you can meet other folks in the field you want to break into? Could you go back to school or participate in a professional development course or certification program? It's up to you to assess your current circumstances and decide what will help you make the most progress. Don't shortchange yourself.
Do you have an experience or advice to share about setting career goals with bipolar disorder? Feel free to share in the comments.
Sources
Belli, G., "Here's How Many Years You'll Spend At Work In Your Lifetime." Pay Scale, October 1, 2018.
Bowden, C, MD, "Bipolar Disorder and Work Loss." American Journal of Managed Care, June 15, 2005.
APA Reference
Rose, N. (2020, May 27). Setting Career Goals with Bipolar Disorder, HealthyPlace. Retrieved on 2023, March 21 from https://www.healthyplace.com/blogs/workandbipolarordepression/2020/5/setting-career-goals-with-bipolar-disorder
Author: Nori Rose Hubert
A thoughtful, helpful article here.
I've been self-employed since 2005. I really didn't think much about how to set up my business; I mostly lucked into it via an internship that eventually became a paying job. I was then able to go freelance after working there for six years, while being miserable for the last three of them.
Here's what I've discovered about my career goals in the last 15 years:
- Being self-employed is MUCH better, overall, for my mental health than dealing with office politics and co-workers I have to be around every workday.
- There are TONS of ways to make money from home utilizing almost any skill you can think of. You can get all types of freelance jobs at places like Upwork. That includes jobs that are traditionally office-based. If Covid has proven anything, it's that "going into the office" is a largely outdated concept.
- I don't have to be the best at what I do to make money from home. I'm good at what I do, but I'm not great at any of it, and no longer need/want to be.
- A stressful work environment is one of the biggest triggers for my anxiety, depression, and low self-esteem. Toxic work settings are the rule rather than the exception, IMO. The world is filled with unkind and/or oblivious people who don't care about their coworkers' feelings or their mental health problems. The irony, of course, is that many of these people have mental health problems themselves but are deeply in denial about it.
Anyway, great article. Thanks for letting me share my thoughts.
Thank you for taking the time to share your thoughts and experiences, Greg! Being self-employed has been hugely beneficial to my mental health as well. You're definitely right, there are so many creative ways to earn a living these days that "going into the office" is a concept that probably doesn't have much time left, especially with COVID-19 added to the mix.
Leave a reply