Mental Health Hospitalization Stigma: Remember Your Worth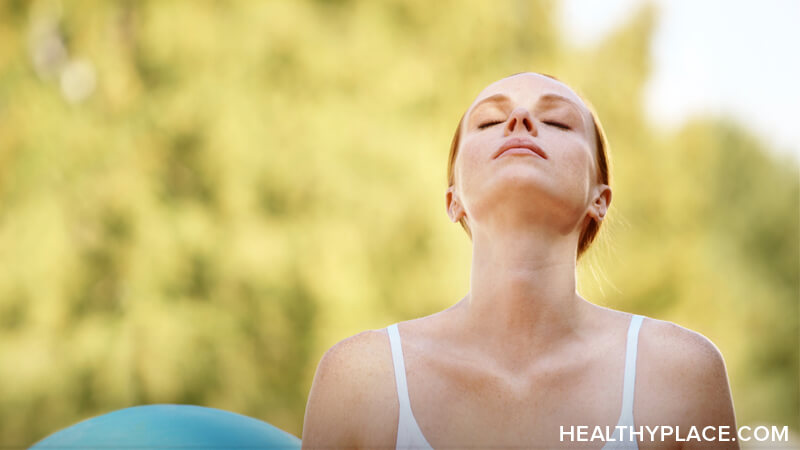 This post was particularly difficult for me to write because mental health hospitalization is not easy to talk about thanks to mental health hospitalization stigma. This stigma is profound, and both the stigma and the hospitalization itself places great strain on both the individual requiring treatment and their loved ones. I struggled with what to write, who to write it for, and if I should even post at all. If you know me or have read my page, you will know that I write for HealthyPlace because my husband has a mental illness. He has a diagnosis of schizophrenia. He also writes for HealthyPlace as a coauthor of "Creative Schizophrenia." Since his last hospitalization, we moved halfway across the country, had our third child, bought a house to renovate, found good jobs, and learned to work through his minor relapses. A couple of days ago, his condition deteriorated. He suffered a significant relapse and displayed signs of dealing with a significant psychotic episode. Even though I blog about coping with a family member's mental illness, I dreaded what came next and the response from those around us. As I drove him to the hospital, I felt the sting of stigma over his mental health hospitalization.
Mental Health Hospitalization Stigma and Fear of Judgment
His previous stay in a psychiatric unit was a little over a year ago. I thought we were past the point of extreme treatments such as mental health hospitalization. At first, I was sad, frustrated, and even angry. I struggled with all sorts of emotions as his primary caregiver. What were we doing wrong? Why did this happen again? This time I have struggled mentally, possibly even worse than the last time. I am not sure why this is so much more difficult. This time we knew his diagnosis, we knew his triggers, we knew the warning signs and were able to take him in before it got too extreme. But it was still just as scary and just as hard.
No matter what we go through in life, or how well prepared we think we are, life still happens. I know this does not feel fair. Normally we would not talk about my husband's current hospitalization, and we would hope it went unnoticed. We would not want to explain to everyone what happened or why it happened again. We would worry those around us would not understand or would judge us. We feared the stigma of mental illness hospitalization and of the label of schizophrenia. But not this time, this time we are doing it differently.
Remind Loved Ones of Their Worth in Spite of Mental Health Hospitalization Stigma
I want people to know that life happens. Sometimes there are bumps in the road and that that is okay. There is no cure-all medication or perfect technique that can cure mental illness or make it go away. It is a life long battle that will have highs and lows. There will be good days, and there will be bad days. There may also be more hospital stays, and that is okay.
My husband is one hundred percent worth the struggles we face. Right now, he doesn't feel like he is worth anything. He feels more like a burden than an asset to our family. But I want him to know, you to know, and your loved ones to know and understand that those with mental illness are important. They have just as much worth as anyone else. Please never forget your worth, and tell your loved ones of theirs. Sometimes we all forget our importance and need to be reminded.
APA Reference
Law, M. (2019, May 22). Mental Health Hospitalization Stigma: Remember Your Worth, HealthyPlace. Retrieved on 2023, December 4 from https://www.healthyplace.com/blogs/mentalillnessinthefamily/2019/5/mental-health-hospitalization-stigma-remember-your-worth
Author: Megan Law
My heart goes out to you and your family. I realize our situations aren't quite the same, but there are enough similarities. 5 weeks after my first child was born I discovered my husband was an addict, it turned my life upside down. It took years of counseling/therapy and medication for him to get clean. It broke us both down, and took a long time for us to have a healthy normal. Even now it's hard for me to talk to people about, because of the stigma attached to addicts. And I know my husband will always be an addict, and he has a lifetime of dealing with it. But I want you to know that its been almost 7 years since my discovery, and our life is good. It completely derailed both our plans in life...but for the better. It's hard, it's exhausting but it has been 100% worth the fight. Enjoy the little victories, find peace in the moment, and make sure you take care of yourself. *hugs*
Sarah, thank you so much for reading the blog. I really appreciate your comment, and am so grateful that you made it. Addiction can be a very hard topic, for those close to it, and for others. I am so glad that your family has become stronger through your ordeal. I can definitely relate to that. We have also grown a lot as a couple and family. I love what you said "enjoy the little victories, find peace in the moment". What powerful words and a good reminder.
Leave a reply