How to Enjoy Life and Have Fun While Coping with Depression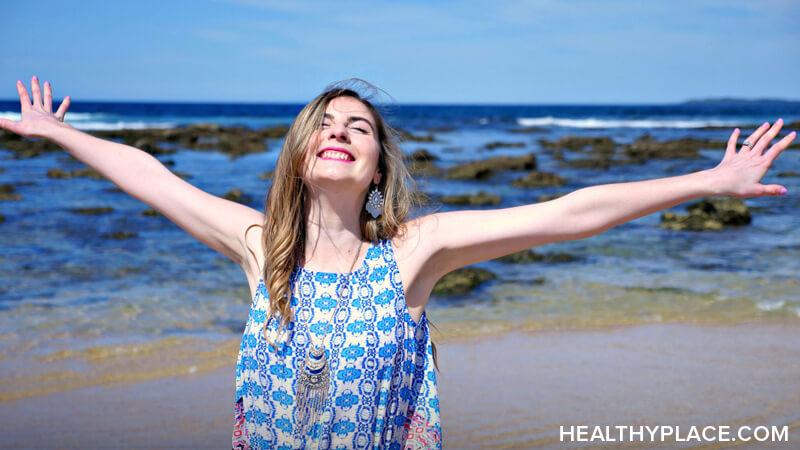 Enjoying life and having fun is an important part of our existence. Incorporating it into our daily lives is an essential part of learning how to live with and manage our depression in a healthy way. While we know this is true, the challenging part can be putting enjoyment and fun into practice. I've discovered some ways to make this easier, and I've found that making time to enjoy life and have fun is beneficial to learning to cope with depression.
Take the Time to Enjoy Life and Have Fun in Three Phases
When You're Heavily Depressed
First of all, "fun" does not have to be elaborate. Those of us with depression certainly don't need the added pressure of having to come up with grandiose plans or things that will zap us of too much energy. "Fun" can be simply reading a book or magazine. Having fun while managing depression might mean watching a favorite television show or movie while enjoying a healthy snack. Wearing your most-beloved outfit or listening to your favorite band's music are simple ways to add fun into your day.
Find some fun things that work for you, yet keep it simple so that you don't exacerbate your depression by adding too much stress. Then, when you're ready, you can move on to the next phase of fun.
When Depression Starts to Lift
Those of us with depression often shut down and isolate ourselves; however, one necessary facet of enjoying life and having fun involves interacting with other people. Take a small step in this direction by inviting a friend over for coffee or tea. You won't have to leave your house, and you can still enjoy companionship.
When you've reached the point of doing well with these visits, then you can step it up to inviting several friends over for dinner. Make it a potluck so that it's actually fun for you and not too stressful, which could make your depression worse. Once you feel ready, you can ease into the next phase.
When You Feel More Like Yourself
Finally, it's time to go out, enjoy life and have fun. I know depression makes this difficult sometimes, but it's worth the effort. I enjoy going out to dinner with my husband. I also recently had fun while playing mini-golf with friends. Later this month, my husband and I are planning an overnight trip to a concert. I've taken steps to get ready for a major activity like this, and now I'm prepared.
Take your time; get comfortable with each step. Start by choosing an activity that you enjoy. Work through each phase and move to the next when you feel prepared. Don't allow depression to hold you back from enjoying life and having fun like you deserve. You can do this.
APA Reference
Smith, J. (2017, October 5). How to Enjoy Life and Have Fun While Coping with Depression, HealthyPlace. Retrieved on 2023, December 6 from https://www.healthyplace.com/blogs/copingwithdepression/2017/10/depression-and-having-fun
Author: Jennifer Smith
wow! thanks that really helped alot. Im 13 and I have depression.
To enjoy life thru depression a person must have a relatively routine exercise schedule. Doesn't have to be much. Sometimes just 20 minutes a day 4-5 days per week is plenty. Exercise is well known to increase self esteem and remove the negative moods associated with depression. Once you have a routine exercise schedule the other activities you mentioned become easier too.
It does take a conscious effort to get out of the house and do things. I just thought its so hard to manage mood that I really have to push myself. Then I find I'm reaching out and everyone else is too tired to reach back. Yes we are too focus on abundance and being grateful for the little things. People think if you don't work you're not busy. Yes I am busy and work hard at staying well. I have boundaries. I'm not made of money either nor do I have a SO. I'm just doing my own thing.
Staying well is definitely hard work, and going out often requires us to push ourselves. I'm glad you've found your own thing that you enjoy doing.
Hi Jennifer, thank you for sharing. It helps me. I enjoy going out dancing once a month, to 80s music. I also enjoy going for walks, and watching funny movies like one of my favorites "Forgetting Sarah Marshall". Karaoke is also fun for me. I like to sing, and I like watching others sing.
Hello, Michelle. Thank you so much for commenting and telling us about what you do for fun. Those sound like lovely ideas. I, too, am a child of the 80's and love the music of that era. I've been wanting to go sing karaoke lately, but I haven't quite gotten up the courage yet. I'm glad you've found some activities that you enjoy.
Leave a reply