Keeping Friends When You Have Depression Is a Challenge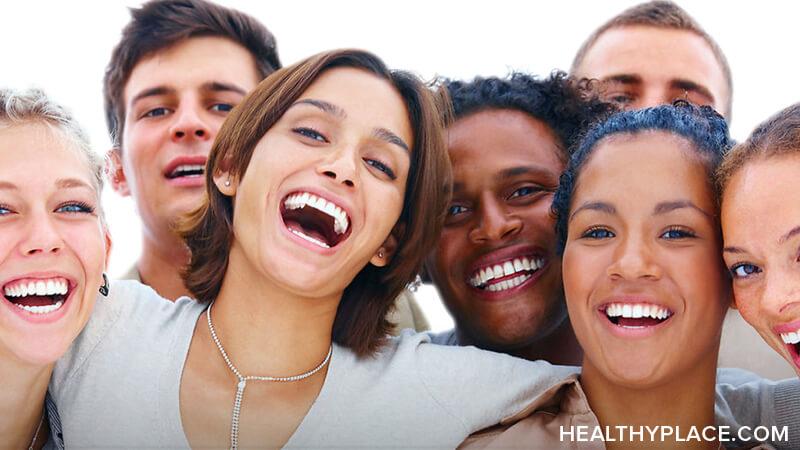 Keeping friends when you have depression can be difficult. Often those of us with depression exert a great deal of energy in simply accomplishing daily tasks, practicing self-care, and caring for our families. It can feel like maintaining friendships is the last thing we have time for; however, keeping friends when you have depression is an important part of learning to cope.
When You Have Depression, Stop Keeping Friends Who Don't Want to be Kept
I find it difficult to maintain friendships with certain people while battling my depression. These are the people who I'll call "fade-away" friends. They are the ones who have slowly faded out of my life since my hospitalization for a near suicide attempt. They are also the friends that I rarely see since my depression diagnosis.
I often struggle within myself and question who is to blame here. Did they really walk away, or did I isolate myself in my depression? Sometimes it's hard to know for sure, although I'm fairly certain that some of my friends (or former friends, I should call them) are definitely the ones who ended the friendships. While this hurts, I try to move on and let them go. I don't want anyone in my life who doesn't truly want to be there; plus, there are plenty of other people who do want to be a part of my life.
Keeping Friends Who Love You Back When You Have Depression
I do my best to accept invitations from the friends I do still have, even when I'm having a bad day with my depression. Sometimes it's hard because all I want to do is lie on the couch and hide from the world, but I make myself get dressed and go out. I know that maintaining friendships is an important aspect of learning how to live with my depression. Plus, when I do go out with friends, I usually find that I have a good time and end up being glad that I made myself go.
It's also important that we keep the right kind of friendships as we cope with our depression. We need to surround ourselves with supportive and understanding friends who help us as we work to manage our depression. We need friends who understand that they will often have to be the ones to make the phone calls, send the texts, or schedule the activities because things like that can be overwhelming for those of us with depression. It also helps to have friends who understand what depression is and how it affects those of us who are diagnosed with it.
We don't need people in our lives who tell us to "snap out of it" or to just "try to be happy." Positive friendships can go a long way in making the lives of those with depression a little brighter. I'm thankful for the friends in my life; they've demonstrated their love for me in many ways.
What's the nicest thing a friend has done for you? What is one thing you wish your friends understood about your depression? I'd love to hear your thoughts.
APA Reference
Smith, J. (2017, September 21). Keeping Friends When You Have Depression Is a Challenge, HealthyPlace. Retrieved on 2019, August 18 from https://www.healthyplace.com/blogs/copingwithdepression/2017/09/friendships-and-depression
Author: Jennifer Smith
I hate that so called friends tell me what happened to trigger my MDD - a friend ending our friendship - was for the best. I think their answer is that as it was a male/female friendship across many miles,
I'm sorry. I know that is both hurtful and frustrating.
Try to be yourself and your true friends will be there to. I don't advertise my anxiety and depression anymore. It never led to anywhere positive. Most try to have their 'Dr Phil' moment when they hear you have depression and excessive anxieties. Wish one could just snap out of it, but not so easy. Wish it was. I realize what it is and deal with it myself.
Yes, one is certainly not able to snap out of it. And it is definitely frustrating when we receive unsolicited advice from people with no degrees or medical training whatsoever.
Leave a reply