Panic Attacks Explained Simply
I have experienced more panic attacks than I can count. On average, I have one panic attack per week, and that is after panic attack treatment. Before I knew what was happening to me, I was experiencing panic attacks multiple times per week. Because I am a social person, I often experience these attacks around other people. This has made me very good at explaining, in layman's terms, exactly what a panic attack is.
The Medical Definition of a Panic Attack
Before I explain what a panic attack feels like, what it is to me, and how the average person feels about it, let's get the medical definition out of the way:
"A panic attack is a serious condition that comes on suddenly, without warning. It's different from the normal reactions of fear and anxiety we have in response to stressful life events. Symptoms are extremely intense, lasting around 10 minutes for most people. But some panic attacks can last longer, or occur one after another, making it difficult to discern when one ends and another begins."
The Layman's Explanation of a Panic Attack
To explain a panic attack in layman's term isn't as easy. There is a fair amount of personal bias involved. Even if the same physical and mental sensations are involved, my subjective, personal experience will be different from another person's. That being said, there do seem to be some common themes (read about panic attack symptoms).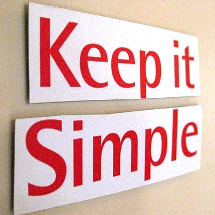 Most people, including myself, describe a panic attack as a loss of mental control, rapid heartbeats, and profuse sweating. Think of how your body feels moments after a near accident or the physical sensations of a roller coaster ride. The major difference, of course, is that there isn't a "normal" reason for this attack. A person is minding their own business and suddenly these sensations occur. The disorder, quite literally, attacks.
A panic attack is a surprise infusion of fear into a person. Imagine your worst fear gripping you for no reason. You can't escape it because you aren't quite sure why it is happening and, more than likely, the racing thoughts and clouded mental state make it impossible to make the best decision, especially quickly. Put simply, a panic attack can best be described as "freaking out."
In the end, the word everyone should focus on is attack. It isn't a panic disruption, a panic annoyance, or a panic inconvenience. It is a called a panic attack for a reason. It comes out of nowhere and attacks the body, both physically and mentally. It is a sudden onset of symptoms that leaves the victim terrified and unable to defend themselves. It literally attacks us using our primal urges.
Long story short: The name, quite literally, explains it all.
You can find Gabe on Facebook, Twitter, Google+, LinkedIn, and his website.
APA Reference
Howard, G. (2014, November 5). Panic Attacks Explained Simply, HealthyPlace. Retrieved on 2019, September 23 from https://www.healthyplace.com/blogs/anxiety-schmanxiety/2014/11/panic-attacks-explained-simply
Author: Gabe Howard