Surviving the Holidays With Depression
Depression makes the holiday season especially difficult, especially when there's so much pressure to be happy. Cheesy music blasts through store speakers, telling us that it's the "most wonderful time of the year" when depression rarely takes a day off, no matter what the calendar says.
I remember that it was this time of year when I first decided that I needed to ask for help with my depression symptoms. I didn't know it was depression yet, but I knew something was wrong. I couldn't hold my tears back any longer. It was Christmas day, I was with all my relatives, and I kept running to the bathroom to sob and then try to cover it up.
Fifteen years later, I tackle this season ahead of time.
How to Survive the Holidays With Depression
I remind myself that this is a stressful time of year, especially when I'm running around trying to buy gifts for everyone. Shopping always overwhelms me, with so much stimulation. My senses get overloaded.
I find that walking between shopping destinations gives me a few minutes to wind down after each shopping experience. The cool air refreshes me and I welcome the quiet of the outdoors.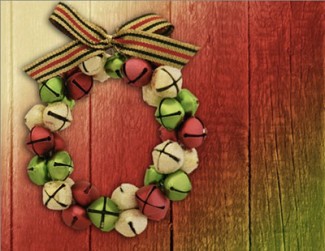 I take into account that I'm not the only person stressed out. Everyone around me feels pressured to get everything done in one go.
Another thing I do is tell my family that I'm struggling.
"I feel really depressed today and I have a headache," I confess. "If I seem unhappy or less engaged in our Christmas party, it's nothing personal, okay?"
People appreciate my honesty when I speak up and often share their own stresses with me. Being open about my feelings gives others permission not to be perfect.
If you can find a way to take a break from holiday festivities, go ahead and take one. Something that most people seem to accept is my offer to walk the dogs after Christmas dinner. Similar to walking between shopping destinations, it's a way to cool off and move my body. Exercise helps depression, no matter how short it is.
Plan Around Your Depression
Plan ahead and think about how long you would like to stay at holiday parties, and tell the hosts what you intend to do.
Give yourself permission to feel however you feel. Sometimes even celebrations can make us feel guilty, like we don't deserve a break to have fun.
I promise you this: we deserve a break. We deserve to have fun and celebrate, no matter how much we're suffering.
Go easy on yourself, however you can.
We still have a little bit of time before the holidays are here. Do you have any suggestions to share of how you make the holidays a little bit easier?
Best wishes from all of us at HealthyPlace!
You can also find Erin Schulthies on Twitter, Google+, Facebook and her blog, Daisies and Bruises: The Art of Living with Depression.
APA Reference
Schulthies, E. (2014, December 18). Surviving the Holidays With Depression, HealthyPlace. Retrieved on 2023, March 21 from https://www.healthyplace.com/blogs/copingwithdepression/2014/12/surviving-the-holidays-with-depression
Author: Erin Schulthies
I do find that if I give myself a break by not scheduling too much into one day or only doing a few errands I can handle helps at this time. I know my limits before I get overloaded. Also I invited a friend to go with me to a store that I knew I had to go to that would be crowded. It made it easier to handle alot of people being around when she was with me. I was still nervous but it was less catastrophic.
Dear Serena,
I really like your ideas, especially inviting a friend to the store. Good for you and thanks for the suggestions!
All the best,
Jenn
Leave a reply