Tips to Deal with Holiday Depression Triggers
Are you dealing with holiday depression? The holiday season is upon us and with it, an almost obligatory sense of wellbeing is put forth by just about everyone around us, from advertisers to co-workers, friends and family. But what about those of us who suffer from just such a lack of wellbeing at this time of year? How can those who are depressed, better make it through the holidays?
The Holidays Can Trigger Depression
It's no surprise that the holidays can be a trigger for those with clinical depression. We may feel a time-crunch or the stress of money woes as we attempt to fit in a glut of holiday activities and gift-giving. On the other hand, we may feel loneliness and a lack of human contact during a season when there's near constant media images of smiling families and friends.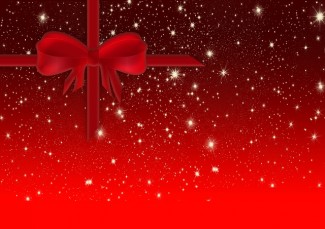 For those surrounded by family during the holidays, this can cause its own stress in terms of longstanding tensions and arguments that tend to re-erupt when the family is gathered together. (Reducing Anxiety at Family Gatherings) And for those of us who suffer in varying degrees from social anxiety, the social mingling of the holidays can be stressful on its own.
Tips for Holiday Depression Triggers
So what are the depression-prone to do? The good news is that there are steps that can be taken to ease the tendency of the holidays to trigger depression.
Self-care -- Self-care is important, particularly around the holidays. Identify the routines that will help you get through the holidays, such as exercise, napping and a healthy diet. Schedule time so you can stick to them. Write them on the calendar if need be.
Plan ahead -- Whatever your holiday obligations, it helps to plan ahead. Keeping check-lists and a schedule help us to avoid over-committing to events and obligations, a typical holiday stressor.
Family feud planning -- If you know that there will be conflict, the experts recommend preparing a neutral response, such as, "Let's talk about that another time," or, "I can see how you would feel that way." Then there's always the option to escape to the restroom, another room or hang out with other relatives until the storm passes.
Ditch perfection -- The holidays are a time when it can be easy to feel like everything has to be perfect. But setting up unrealistic expectations is a trigger for depression. Instead, the experts recommend taking stock of what you can be grateful for and remembering that yes, the holidays do end.
APA Reference
Tazzi, J. (2014, December 24). Tips to Deal with Holiday Depression Triggers, HealthyPlace. Retrieved on 2023, March 21 from https://www.healthyplace.com/blogs/copingwithdepression/2014/12/tips-to-deal-with-holiday-depression-triggers
Author: Jennifer Tazzi
Great, Sephen. Glad it was helpful.
Great article. I can def use this info to help my loved ones.
Leave a reply