Alcoholism and Addiction Recovery: Sober Summer Fun
What kinds of summer fun can you have in sobriety now that the hot weather is here? For many people, the thought of summer also brings romanticized notions of cold beers or getting closer to nature with the help of marijuana. After eight years clean and sober, I've learned that there is nothing I did while drinking that I can't do in sobriety. Summer fun in sobriety is entirely possible.
Summer Fun in Sobriety
Do you love floating on the river? Do it sober, it's a lot safer. Are you the king of the grill? You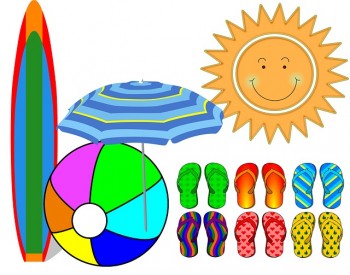 still can be. Keep a cold soda in your hand instead of a beer. Do you like to take relaxing hikes and get in touch with the natural world? There's no reason you can't do it with a clear head. If you stick with your recovery program, eventually you will come to realize that alcohol really took you away from the things you enjoyed, and drinking alcohol even exacerbates depression. And if you find you don't like doing certain things without alcohol or drugs, then try something else.
As an example, I love to sing. I'm a singer-songwriter, and I also love karaoke. But I only do karaoke in private rooms with a small group of friends and family. The reason is, going to a bar for karaoke, at least in this city, means hours of waiting and listening to strangers sing while becoming increasingly intoxicated. Frankly, it can get boring. So while I love certain karaoke joints, I don't often hang out in karaoke bars where drinking is the primary focus.
Super Sober Summer
Sobriety doesn't have to be boring. I know that sounds really corny and like something you only say if you can't drink. I used to feel that way too. But drinking had stopped being fun for me. In fact, it was completely devastating and demoralizing and it almost killed me. I have way more joy, passion and, yes, fun, in my life now than I ever did when I was drinking. Today, instead of finding a substitute for happiness in escaping reality, I find happiness in reality. It did not happen overnight for me, and it might not for you either. But as you work a program of recovery, life really does get better. The first time you realize you're having fun without drugs or alcohol you will be amazed. So get there, sober summer is waiting for you.
APA Reference
Lesley, K. (2015, June 22). Alcoholism and Addiction Recovery: Sober Summer Fun, HealthyPlace. Retrieved on 2023, December 11 from https://www.healthyplace.com/blogs/debunkingaddiction/2015/06/summer-fun-in-sobriety
Author: Kira Lesley
I was excited to uncover this web site. I need to to thank you for your time for
this fantastic read!! I definitely savored every little
bit of it and i also have you bookmarked to check out new information in your site.
"you will come to realize that alcohol really took you away from the things you enjoyed." This is so deep. I mean we really don't realize how far we are from things which can give us happiness without any cost.
Thank you very much for your comment Todd. You're right, there are many joys in life that are healthy and free, and for those of us with substance abuse problems, drugs and alcohol only separate us from them.
Leave a reply