About Patricia Lemoine, Author of the Surviving ED Blog
Hello, I'm Patricia Lemoine. I'm glad to be joining Jess Hudgens in writing the Surviving ED Blog. I suffered from bulimia as a teen and in my early 20s. Undiagnosed and untreated for almost a decade, my eating disorder got out of control in 2006. I now consider myself recovered from bulimia, though I sometimes suffer from anxiety, mostly related to food. I strongly believe eating disorder recovery is possible, but it's an everyday choice since I must manage daily anxieties by not self-harming with food restriction and/or binging.
How My Eating Disorder Started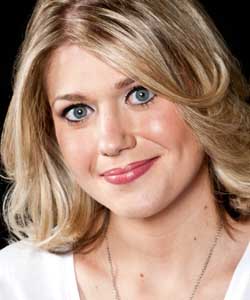 As a teen, the voice in my head told me that I was lazy and fat, not pretty enough, good enough, smart enough: the binging and purging began. Later on, the demands of law school made me feel out-of-control so I tried to regain power over my life by controlling food intake. After years of binging and purging, I found myself in the ER in need of surgery to remove my gallbladder. That's when I knew the self-harm had to stop. I sought therapy, but unfortunately didn't meet the requirements for long-term service in the public system and lack of affordable private therapy was an ongoing obstacle. A supportive social network was invaluable, but the stigma and difficulty talking about my illness got in the way at the start of bulimia recovery.
In the end, it was a strong will that allowed me, in 2013, to reach the milestone of 5 years without giving in to my eating disorder. My diagnosis with a mental illness did not define me. Eating disorders have the highest mortality rate of any psychiatric diagnosis. I'm alive. I'm still standing. I'm recovered.
I believe there is no health without mental health, and that breaking the silence and opening a dialogue is critical when living with a mental illness. As part of my ongoing healing and recovery process, I became more active by promoting mental health initiatives and mental illness awareness, locally and nationally. My goal as an activist is to encourage dialogue around mental health to end stigma. Additionally, my experience with mental illness goes beyond my own struggle given that one of my parents suffers from bipolar disorder.
I am now a communications professional working in the public health sector, in Montreal, Quebec, Canada. When I'm not advocating for mental health initiatives with various organizations, or giving peer support to people suffering from eating disorders, you can find me in downward dog, swimming or writing.
You can also connect with Patricia Lemoine on Google +, Twitter, Facebook, and Linkedin
APA Reference
Lemoine, P. (2013, July 18). About Patricia Lemoine, Author of the Surviving ED Blog, HealthyPlace. Retrieved on 2023, October 4 from https://www.healthyplace.com/blogs/survivinged/2013/07/about-patricia-lemoine
Author: Patricia Lemoine
I was wondering if you still offer your blog about bulimia, or if there was another site you could recommend to help with recovery?
Hello, My name ots actually Patricia Lemoine Mateo. I have seen your name and you face on the web more than once. I was just reading about your work. I found it really interesting. I also wanted to know a little more about you and your family. Congratulations for that amazing work!
thank you for sharing your story! I experienced a full recovery 5 years ago after and intensive outpatient program, but then hit a bump in the road a year later. I am physically healthy but struggle a lot with the eating disorder thoughts. I can relate to not being able to afford therapy/not meeting requirements so I am really happy I discovered this website and you and Jess's blogs. thanks again!
Thanks Leah! We all experience bumps in the road.
It's life. We're always in danger of driving off the road. The body can 'look' a certain way, but it's really the mind that also goes through a lot of changes as well in recovery; that's where it starts.
One has to be creative in finding ways to cope when not being able to afford any kind of therapy. Peer support is so important!
Best of luck to you & thank you for reading this blog :)
Thank you Angela, I appreciate your words <3.
I'm excited to be joining the HealthyPlace family.
Congratulations on your journey to recovery!
P.
Me too, Jess!
Glad you're back. Glad you're well! :)
So excited to be working with you, Patricia! :)
Hi Patricia!
I'm Angela Gambrel, the creator and original author of Surviving ED. Welcome aboard!! I look forward to reading your posts about eating disorders and recovery. I'm now co-author, along with Chris Curry, on the Surviving Mental Health Stigma blog, and I occasionally touch about my ongoing recovery from anorexia and stigma on that blog.
Anyway, welcome!
Angela
Leave a reply