Your Eating Disorder as Your Identity: Who Are You Without It?
I have had an eating disorder for fully half of my life. I've spent nearly as many years in eating disorder treatment as I did in college. I write a blog about eating disorders and recovery. So it's easy to believe the lie that I am Jessica, the recovering and/or relapsing anorexic. It's easy for any of us to believe that our eating disorder is a huge part of who we are. No, not just a huge part – but who we are in our entirety.
Your Eating Disorder as Your Identity
In my work with special needs children and adults, we try to use something called "person-centered" descriptors. Johnny isn't "that autistic kid" – he's a little boy with autism. Jane isn't "that cerebral palsy girl" – she's a young woman with cerebral palsy. We take great effort to make sure that we do not confuse the diagnosis with the person behind it.
But when it comes to eating disorders, we are "anorexics," "bulimics," "binge eaters." We box ourselves in by telling ourselves that we are these things – not that they are things we struggle with. If I identify myself as an anorexic, of course I am going to find it easy to fall into a pattern of restricting – that's what anorexics do, right? But if I am Jessica, a person who struggles with anorexia, then I have to ask myself, "What would Jessica do?"
Unraveling Your Eating Disorder Identity
Please don't misunderstand me. Trying to find out who you are outside of your eating disorder is HARD, especially if you have spent any length of time identifying yourself with your eating disorder (or any other mental illness). No small amount of my time in treatment this time was devoted to determining who I am outside of my eating disorder. Before I left for treatment, I had multiple friends call me out on the fact that I have allowed my eating disorder to become my entire identity.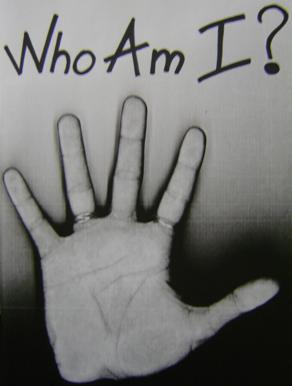 Yes, my eating disorder will always be a part of my story. But that's not all there is to it. I love to read and write. I'm a total word nerd and would be just as happy staying in playing Scrabble as I would going out to a bar or club. I am innately curious. Give me an interesting topic and I could research it for weeks. I am a loyal friend. I am a follower of Christ with a heart for justice and mercy.
Admittedly, it is very, very hard to see those things when I am stuck in my eating disorder. It is so much easier to think of myself as an anorexic, period. In reality, having anorexia or bulimia or ED-NOS says nothing about who I am, what I desire in life, what I might achieve. By telling myself that I am "an anorexic," I sell myself short – I am ignoring all of the other amazing, wonderful things that I am.
How are you selling yourself short?
What do you want to do in life?
What brings you joy?
What do you value most?
I'd love to hear your answers to these questions – and leave some questions in the comments for others to answer!
(Also, let it be noted that I am so excited to be co-authoring this blog with Patricia - she has done a great job in my absence and it's so refreshing to get another perspective! Make sure to pop over to her first article to get to know a bit more about Patricia, and read her tips for how to rebuild your identity in recovery!)
APA Reference
Hudgens, J. (2013, July 25). Your Eating Disorder as Your Identity: Who Are You Without It?, HealthyPlace. Retrieved on 2019, July 19 from https://www.healthyplace.com/blogs/survivinged/2013/07/identity-who-am-i-without-my-eating-disorder
Author: Jessica Hudgens