Bored In Your Eating Disorder Recovery?
I have been solidly in recovery from anorexia nervosa for six months now. (Meaning, I discharged from residential treatment six months ago. I find it difficult to count toward my recovery time where I was "forced" to behave.) A lot of things about recovery are awesome and most of the time I really love it. Until I don't.
So I wanted to share something from my personal journal today, mainly because it's a part of recovering from an eating disorder that I've never really heard people talk much about. I certainly had no idea how boring recovery could be and how tempting it would be to go back to behaviors because yes, they're familiar - but you miss the excitement. The insane highs after a workout or a purge or what have you. Sometimes recovery is just boring.
Recovery: Six Months In
From My Personal Journal, Dec 2013
This is what Marya Hornbacher refers to as "the boring part of eating disorders." Going back is not an option, so I eat and I hate it. I sit around reading and I hate it. I do what my treatment team says and I hate it. I am envious of friends who are struggling and I hate it.
This is where the rubber meets the road. Things have, for the most part, settled. All the things that you reclaim in early recovery (memory, relationships, stamina, personality, hope, etc.) are there and their presence is not a new, exciting thing. The presence of these things is normal and everyday and that is fantastic, but without that excitement, everything is just sort of blase'.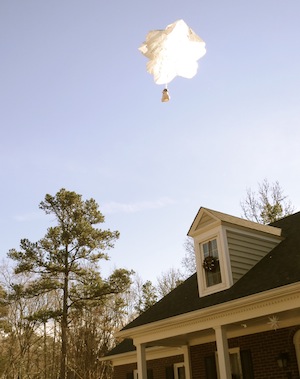 It feels like I am in a perpetual holding pattern. There is no rest here because I still have to work to make this recovery thing happen - it not yet ingrained in my mind such that I can lay off the vigilance for moment or two. So I am working hard to stay in the air, to avoid losing altitude, but I'm going around in circles seeing the same thing over and over and over again. And even though the scenery is beautiful, it gets old after a while and you would welcome a drop in altitude just to get a different view.
But you know that you cannot let off the controls for even a moment, because the smallest drop in altitude could turn into a free fall. Free fall is almost certainly fatal and the risk is too great to chance it.
So even though I know that flying in these circles is better than the turbulence and excitement I experienced before, I long for something new, something exciting. I want new scenery, but the only place to go is up and I'm not ready yet.
It is boring here.
What I Know Now About Eating Disorder Recovery
Recovering from an eating disorder is not going to be fun all the time - well, actually, it's rarely fun. And people prepare you for the parts of recovery where you have to fight tooth-and-nail to make it through the day without behaviors. But they don't tell you about this part - this sort of monochromatic middle ground where things are just sort of boring. I suspect that this is true of anyone's life (even those without an eating disorder), but once you've lived the insane highs and lows of anorexia, bulimia, binge eating disorder, or any other manifestation of this cruel disease - it's tough to get used to the flat road.
Fellow recovery warriors - am I alone in this? Family and friends - do you think this plays a part in your loved one's recovery and/or relapse?
APA Reference
Hudgens, J. (2014, January 23). Bored In Your Eating Disorder Recovery?, HealthyPlace. Retrieved on 2019, September 18 from https://www.healthyplace.com/blogs/survivinged/2014/01/bored-with-recovery
Author: Jessica Hudgens
Whitney -

Congrats on making it almost nine months free of drugs! That is a huge accomplishment and just says to me that you are most certainly strong enough to kick your eating disorder to the curb, too! The "overlap" you talk about is all-too-common in addictions. And as you're realizing, when you take away one addiction, the others come to the surface.

Check out these older blogs that talk about symptom switching and working with dual diagnoses. Thanks for reading! j :)

http://www.healthyplace.com/blogs/survivinged/2013/10/when-your-eating-disorder-wears-a-costume/
http://www.healthyplace.com/blogs/survivinged/2013/01/when-your-eating-disorder-isnt-your-only-worry/
Leave a reply