More Inpatient Treatment for Mentally Ill Child
Ongoing Problems Lead to a Second Inpatient Hospitalization
My recent posts have described my experiences with Bob and inpatient psychiatric treatment. I'm not sure why I'm revisiting that experience now, other than Bob's currently doing relatively well and I don't think I've previously detailed his hospitalizations here. Reading my own words, I'm amazed at how far we've come--and worried about the future.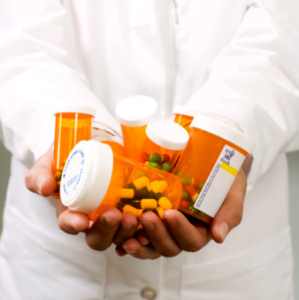 Spring 2008 was difficult at best and downright awful at worst. We somehow managed to make it through February and March of Bob's kindergarten year. April, however, brought more than just showers.
I admitted Bob to yet another (inpatient psychiatric) hospital yesterday.
It started with a phone call from school at 10:00am stating Bob had to leave because he "wasn't making safe choices." The official story is that he was "throwing scissors." (He later admitted he was trying to hit his teacher in the eye with said scissors.)
Admittedly, my own behavior after I collected him wasn't helpful, but I could tell his state wasn't going to change. When he went for a chair (presumably to throw it), I put him in my chair and sat on him while I looked up the hospital's address. He expressed disapproval by punching me in the back.
He'll be there the standard 3-5 days, or until the insurance runs out. Or they need the bed for someone with better insurance. I really don't know what else might come of it other than he won't be able to hurt anyone (including himself) for the next 3-5 days.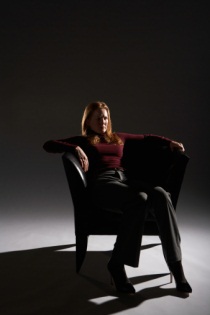 Like I told Ben last night, I'm a little less shell-shocked this time around, and I think I may be a little better able to process what I'm told and what's handed to me and not just blindly agree to his being administered four different psychotropic meds (all of which counter each other) at once or accusations by a therapist that we're to blame for his issues. The staff here seem to be slightly more reputable than at the last facility. At least, they didn't spend an hour giving me a sales pitch on how great they were like the first place.
I don't know how I feel. I'm just kind of numb to it all. It is what it is. It sucks, but it is what it is.
The more irritating issue at hand is (his father's) continued insistence this is a school issue. He sent me an email "imploring me as Bob's mother" to demand the school district either "allow Bob to be placed in the resource room" or "have a paraprofessional assist him in the classroom during the day." Unless the "paraprofessional" is capable of holding Bob down during his tantrums, I really don't see the point. Bob doesn't need a tutor. He's not acting out because he's frustrated by his lack of understanding of the schoolwork. He's acting out because he has a some kind of biochemical (difference) in his brain.
Ugh.
excerpts from Author's personal blog, April 16, 2008.
APA Reference
McClanahan, A. (2012, February 7). More Inpatient Treatment for Mentally Ill Child, HealthyPlace. Retrieved on 2023, December 10 from https://www.healthyplace.com/blogs/parentingchildwithmentalillness/2012/02/more-inpatient-treatment-for-mentally-ill-child
Author: Angela McClanahan
I just stumbled aross this blog, and I have to say that i am blown away. I feel like you are writing my life. I have a 10 year old son, diagnosed ADHD in kindergarten, later bipolar dx in 08. I cant even believe there is another person out there going through what I am, and reading your posts takes away a little of that feeling of isolation I have. Do you have an e-mail, or a forum for questions/chat?
Leave a reply