Gaslighting: Emotional Abuse & Manipulation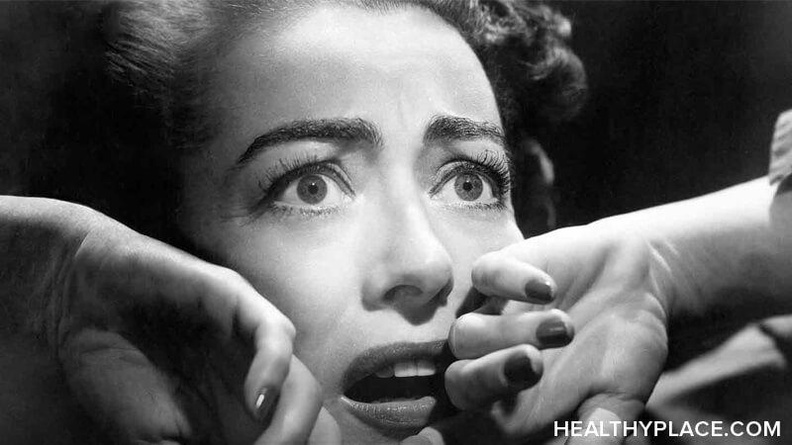 Gaslighting, emotional abuse that can drive a person crazy, is a form of manipulation that can lead to the victim questioning everything they have ever known to be true. Do you know someone whose interactions leave you feeling like you are going insane, either from frustration, bewilderment, or exhaustion? You may be a victim of gaslighting. Don't panic, the silver lining is you're not actually going crazy, you've just had a firsthand encounter with gaslighting -- emotional abuse and crazy-making manipulation.
Are You Experiencing Gaslighting, Emotional Abuse & Manipulation?
Red Flags
Gaslighters adamantly swear they never said something they did. This can make anyone feel crazy. For example, you're certain you heard them say they went to the movies last week. You remember telling your best friend that your boyfriend was seeing a movie at the time, but now he's staring at you brazenly and saying he never said such a thing. He's even looking at you like you're doing something strange or manipulating him.
Gaslighters tell you that you're crazy and often tell you that other people close to you worry about your sanity as well. They may act as though they are the only person in your life that cares enough to be straight with you. They may even suggest that someone close to you, a friend or relative, discreetly inquired as to how you were doing because everyone's been so concerned with your alleged strange behavior.
Gaslighters invalidate your thoughts and feelings by saying you're overly sensitive or paranoid. They reaffirm these statements by bringing other people into their manipulation. For example, they may say something like, "Your brother is right about you, you're always overreacting and creating drama." Now you're left feeling like not only does your partner perceive you this way, but your brother too. This is when you start questioning yourself, wondering if you are in fact paranoid and sensitive.
Gaslighters aim to alienate you from your family and friends, as well as other people in your life. They may manipulate you by claiming other people mistreat you. They may suggest that your friends are using you, your parents just want to control you, or your boss is always manipulating you. They will twist even the most ordinary things in a way that will leave you confused. Eventually, you'll find yourself questioning the people in your life.
Gaslighters undermine your beliefs and delegitimize your arguments with the use of lies, denial, projection, diversion, and persistence. In response to a very direct question, a gaslighter will say things like, "I'm not going over this again, I'm done explaining something so simple," or "You think I did what? You're the one who has issues with that."
Gaslighting is a tedious process that happens over time and can happen to anyone, it is not a reflection on the strength or intelligence of the victim. Discourse with a gaslighter can be so profoundly baffling and tiresome, the victim starts to give up. Rather than question or fight the gaslighting, emotional abuse begins to feel routine, the victim begins to accept whatever it is they're being perpetually fed. Narcissists, psychopaths, and sociopaths often practice gaslighting with the intention of controlling, isolating, and diminishing their victim.
An important key to avoiding gaslighting emotional abuse is trusting your instincts, holding firm in your long-held beliefs, and identifying the red flags for what they are -- the crazy-making manipulation of a gaslighter.
* I feel it's important to clarify that every gaslighter is not a sociopathic mastermind with a mind control agenda. Some people behave this way because they have really poor communication and conflict resolution skills. I hate to give someone mastermind credit when they essentially just have lousy habits and treat others badly.
Sources:
Abramson, K. (2014) Turning Up The Lights On Gaslighting. Philosophical Perspectives, 28(1), 1-30. doi:10.1111/phpe.12046
APA Reference
Sullivan, E. (2017, November 7). Gaslighting: Emotional Abuse & Manipulation, HealthyPlace. Retrieved on 2019, July 16 from https://www.healthyplace.com/blogs/verbalabuseinrelationships/2017/11/gaslighting-emotional-abuse-and-manipulation
Author: Emily J. Sullivan