What To Say To A Victim Of Domestic Violence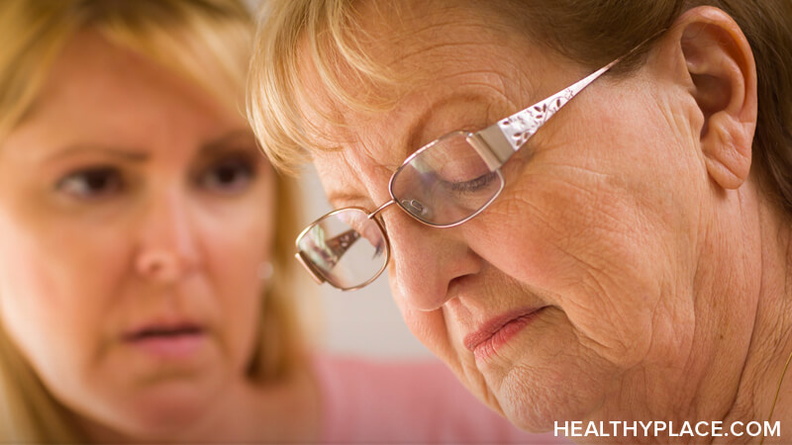 So what do we say to a victim of domestic violence? More specifically, what should we say to a friend who is abused if they come to us for help? The confusion over what to say is warranted. Even my mother didn't know what to say to me when I cried to her about the abuse, and my mother is brilliant. However, since I've been an abuser's target, I have a good idea of what to say to a victim of domestic violence, and I'll tell you all about it.
For years before I left my abusive marriage, I didn't even understand that my husband abused me. If someone flat out said, "Kellie Jo, that jerk is abusive. You're a victim of domestic violence!" I probably would have wanted to kick them where the sun don't shine. I wouldn't have, because physical violence of all kinds is wrong, but that's how I would have felt (see Trapped In An Abusive Relationship).
However, I may have responded to something like this:
I am so sorry to hear that you're feeling (depressed, scared, hurt, etc.). I can't imagine how bad it must feel for someone you love to say/do those things to you. I know you care for them deeply, so when this happens it must hurt more than I can imagine. I wish I could take away your pain, but I know I can't.

You know, dear one, many people who get angry at the ones they love want to preserve their relationship (just as you do). Yet, when you describe your relationship to me, I feel that s/he lashes out unfairly. I don't know what I can do unless you tell me what I can do to help. What can I do to help?
I know it doesn't seem like enough. I know you want to run to the house and give what's-his/her-name a piece of your mind and slam the door in his/her face after grabbing all your loved one's things. But that is not going to work.
What You Say to a Victim of Domestic Violence Changes Her Reality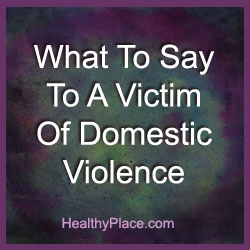 In speaking to your loved one in the matter described, you subtly remind him or her that there are three people involved in the current conversation: you, him/her, and the abuser. You remind him/her that he/she are separate from his/her abuser, which helps to detach from the abuse and remind him/her that he/she has his/her own choice to make. You can't make any choice for him/her although you greatly sympathize with his/her pain.
This type of conversation will be different from the others your friend encounters after an abusive episode. You see, with other friends, your loved one gets the chance to reverse course. When other friends attack the abuser, your loved one has the opportunity to defend the abuser and, by doing so, convince him or herself to stay in the abusive relationship.
The best thing you can do is to not give her (or him) the opportunity to defend the abuser. Let him/her be separate from the abuser, let him/her stay in his/her own mind for awhile. Ask what you can do to help, then wait for the answer.
For more, see How To Help Someone Leave An Abusive Relationship
You can also find Kellie Jo Holly on her website, Google+, Facebook and Twitter.
*Both women and men could be abusers or victims, so please do not take my pronoun choices as an implication that one gender abuses and the other is victimized.