Top 10 Most Engaging Verbal Abuse Posts From 2013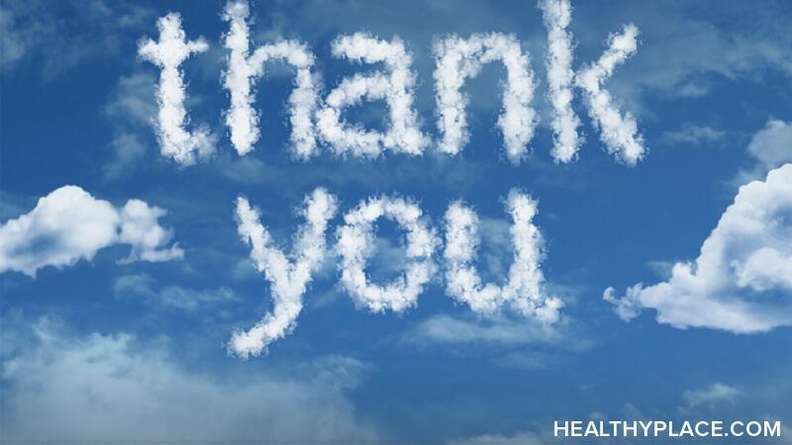 Last year, I did a top ten list of the most viewed Verbal Abuse in Relationships blog posts, so I thought I'd do something different this time. The posts on this list earned the largest percentage of comments per times viewed. If you missed them, perhaps you want to add your two cents. Readers tell me all the time they get as much from the comments as they get from the post, so share your experience so we can ALL benefit!
Many of these posts do not have many comments, but don't let that deter you. This isn't about the largest number of comments. It is about the most comments per times viewed, or the most engagement from readers based on number of views.
Happy New Year and may 2014 be the beginning of something GREAT in your life!
The Most Engaging Verbal Abuse Posts
10. Psalm 27 and Domestic Abuse
"Psalm 27 helps us pray for courage, support and guidance during the trials of domestic violence and abuse. But the end of the psalm may not say what you thought." Add Your Comment
9. What Are You Fighting For? Finding Peace In An Abusive Relationship
"In an abusive relationship, there's a lot of fighting. You come to like yourself less and less, or at least I did. Here's how to find peace in an abusive relationship." Add Your Comment
8. Narcissistic, Sociopathic or Just Plain Abusive?
"Labeling abusers as narcissists or sociopaths is hurtful to the victim of abuse and a waste of the abuse victim's time. Find out why." Add Your Comment
7. Abuse Can Change A Victim's True Nature
"The most harmful effect of abuse occurs when the abuse victim turns into someone dissociated from their true nature. Are you who you once were?" Add Your Comment
6. How Do I Know If My Abuser Can Change?
"First you have to address the problem of abuse, and then you have to stop hearing their words and start paying attention to their actions." Add Your Comment
5. Choose Your Own Fairy Tale Ending to Abuse
"Part 3 in which our princess looks like a madman while our knight basks in the glory of his conquest. Will our princess escape? Does she know she's abused?" Add Your Comment
4. List Of 3 Crappy Things That Happened After Abuse
"Leaving abuse made me feel great about myself and the euphoria lasted about a year. Now, 4 years later, I'm finding the abuse still intrudes a bit on my life." Add Your Comment
3. Open Up About Domestic Abuse...Please
"Pull abuse out of the silence and into conversations with people you love and others you see abused. You can end abuse and save lives if you share your story." Add Your Comment
2. Laughing 'til It Hurts: The Hidden Pain of Domestic Abuse
"Laughing is healthy and fun and it feels really great. Why did laughing 'til it hurt cause me so much pain when I was a domestic abuse victim?" Add Your Comment
1. Revisiting Abuse And Healing From It
"Healing from domestic violence takes time and patience. Sometimes the Abuse Demon sneaks in and derails the process, but it is only temporary! You will heal." Add Your Comment
Healing and Understanding in These Verbal Abuse Posts
I love this list of posts about abuse because the majority of the posts discuss healing from abuse and understanding why abuse happens. Domestic violence has its foundations in verbal abuse, so if you can learn to combat the verbal abuse, then the domestic violence can disappear - sometimes in the ways we hope, and sometimes not.
My very best to you in the new year. If you're still living in abuse and don't know if you want to leave or haven't found a good time to leave yet, you need a plan. Download this one and fill it out.
You can also find Kellie on Verbal Abuse Journals, Google+, Facebook and Twitter.
APA Reference
Holly, K. (2014, January 2). Top 10 Most Engaging Verbal Abuse Posts From 2013, HealthyPlace. Retrieved on 2019, August 17 from https://www.healthyplace.com/blogs/verbalabuseinrelationships/2014/01/top-10-most-engaging-posts-of-2013
Author: Kellie Jo Holly
Be disappointed in HIM. He's the one who causes the mayhem, trouble and horrid feelings. Be proud of YOU for making the break (even though there is a connection still). Make a plan to where you don't need him for ANYTHING. Sign up for food stamps. See if you can drop the kids off at a friend's house who takes the bus to school. Don't let him borrow your car. Ask to borrow cash from friends, then make do until you can pay them back. You don't owe that man anything. Any man who would berate you for having to drive your car to take HIS KIDS to school doesn't deserve one iota of your attention or respect, and he certainly is not capable of destroying your self-worth (unless you allow it).

You're doing it. You're getting along. Figure out how to do it on a little less money with a little more reaching out for help (not necessarily $) from friends and the government and support groups in your area. If nothing else, call the NDVH every day for a daily reminder of how great you are. Visit http://thehotline.org.

And if you want someone who was in your shoes to talk to, request an email mentor at http://verbalabusejournals.com/mentoring-program-for-domestic-violence-survivors/
Allison, you are experiencing abuse. He is isolating you, calling you names, disrespecting your personal belongings, attacking your mothering capability, and lying about you (via text) to others. These are not only warning signs of future physical violence, they are the actions of an abuser.
Leave a reply