What Counts As Proof That Your Abuser Can Change?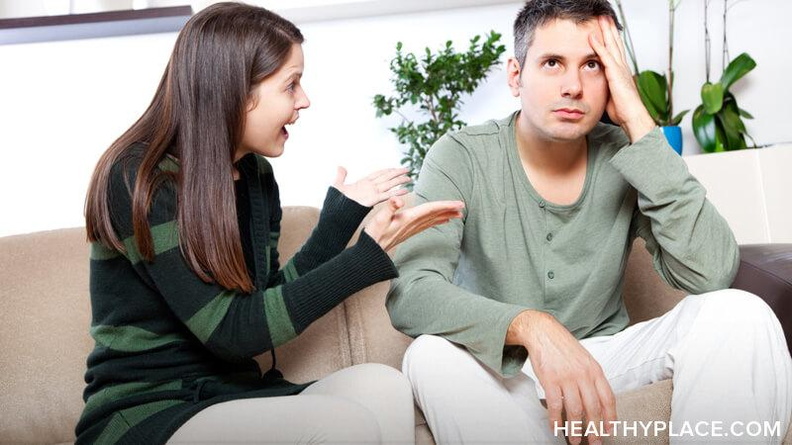 Abusers capably convince their victims that they will change. The convincing begins after an abusive episode that the abuser feels completely alienates him or her from you, the victim. The abuser wants to get back in control of you. Usually, after a panicky promise such as that, you will see a change in your abuser's behavior.
The change may be so pronounced that you believe that it is the end of the cycle of abuse instead of the honeymoon period you've experienced so many times before. But what if the you are wrong? The next abusive episode will hurt so much more because you believed the promise.
Is there a way to prove your abusive partner can change?
Proof That Abuser Can Change Appears Over Time
My unique psychology permeates everything I do and believe; the same is true for an abuser's psychology. Just because the way my abuser thinks results in hateful acts does not mean it's easier for him to rid himself of those thoughts any easier than it would be for me to rid myself of my belief in God. Changing core beliefs is extremely difficult for anyone to do.
Before considering the signs of proof of change, please ask yourself this: "Do I want to be the one who witnesses my abuser's changing process?"
Do you want to be there with your abuser as they attempt to change?
Doesn't everyone make mistakes as they change?
Wouldn't you be the one most sensitive to your abuser's stress build-up during the changing process?
Aren't you going to be the one who suffers his/her temper and distress caused by change?
Who do you think will suffer most when your partner makes a "mistake" and backslides into his/her abusive ways?
And who do you think your abuser will cry to, apologize to, and beg forgiveness from after those inevitable mistakes?
Doesn't the process of change seem a whole heck of a lot like the cycle of abuse?
Abuser Can Change Without Your Presence
If your abuser truly seeks change, then they will pursue change whether you are physically with them or not. Similar to an alcoholic seeking permanent sobriety, the abuser will seek to remain abuse-free no matter what life throws in the way.
Your best move during your abuser's process of change is to ask him or her to leave the home so you can witness the process from a point of safety. If your abuser truly wants to change, he or she will accept your decision and pursue their goal without requiring you to be there with them 24/7.
If your abuser stays in the home, your presence during the abuse provides your abuser with an easy out for his or her frustration and anger. If you are not present, the abuser may be forced to find suitable coping mechanisms that do not involve abusing you.
Maybe your abuser will find that running, writing, or some other activity serves the same purpose as beating you up emotionally and/or physically once did. (Isn't that a load of crap if running can take the place of abusing you?! Whatever.)
False Change Insists On Your Presence
"Baby, I can't do this without you!" and "I will kill myself if you leave me!" are statements designed to manipulate you to stay present while your abuser pretends to change. The abuser may also pressure you to stay for the children and because of your marriage vows. He or she will try to make you see how selfish you are acting while they are obviously in so much pain.
Remember at the very least that if your abuser decides to change, then your abuser will also understand that their actions horribly affected your body, mind and soul. They would want you to be where you feel safe. They would want to earn your love instead of demand it.
Decide What Love Means to You
How would you like someone to show love for you? Write down your rules, and don't return to your abuser unless they meet your standard. Victims consistently decide that we will love unconditionally, which is lovely. But too many of us decide to love unconditionally while also remaining in harm's way. Love from a distance is still love.
I challenge you to apply this sentiment to your abuser. Place your abuser's name wherever "love" or "it" appears:
"Love is patient and kind. Love is not jealous or boastful or proud or rude. It does not demand its own way. It is not irritable, and it keeps no record of being wronged. It does not rejoice about injustice but rejoices whenever the truth wins out. Love never gives up, never loses faith, is always hopeful, and endures through every circumstance."
Is the sentiment still true with his or her name in there? Look for your abuser's ability to love you. Do not allow them to tell you how you should love them when they love only themselves. A healthy relationship flows both ways; don't let your abuser put you back on abuse's one-way track.
You can find Kellie Jo Holly on her website, Google+, Facebook and Twitter.
*Both women and men could be abusers or victims, so do not take my pronoun choices as an implication that one gender abuses and the other is victimized.