When Anxiety Joins Me on My Trips, Here's What I Do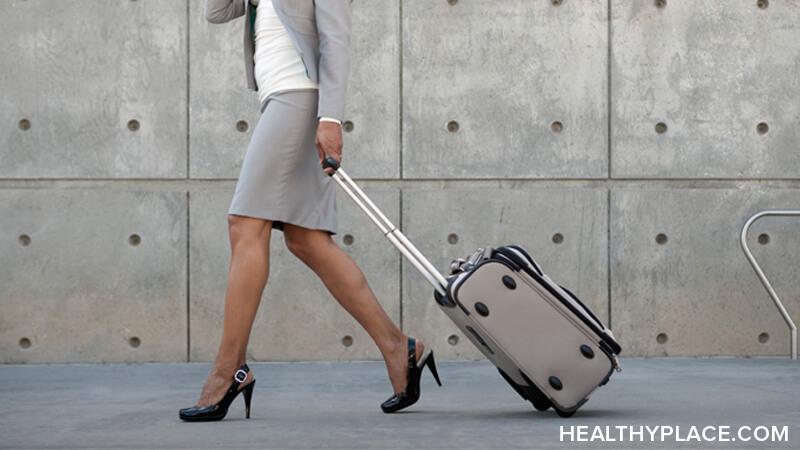 Do you know the feeling when you successfully book your flight and accommodation for a vacation? No, not the feeling of excitement -- the uncertain feeling in the pit of your stomach that tells you something might go wrong on the trip. That feeling is trip anxiety. 
I think of trip anxiety, or travel anxiety, as the feeling of fear and stress when visiting an unfamiliar place. While a part of me is excited to explore a new place, another part of me is extremely anxious. From fearing that my flight will crash to fearing that I might get robbed, there are countless what-ifs running through my mind. These thoughts, combined with physical symptoms such as breathlessness, rapid heart rate, and insomnia, rob me of fully being able to enjoy my trip. 
How I Manage Travel Anxiety
Over the years, I have learned how to manage my trip anxiety. My first step to coping with travel anxiety is to identify my triggers. These are two of my biggest triggers: 
What-if scenarios -- Questions such as these are constantly running in my mind: What if I run out of money? What if I lose my credit card? What if I fall sick? What if I get lost?
Work-related anxiety -- I usually feel guilty for taking time off from work to go on a vacation. I'm also anxious about how things will be managed while I'm away and the workload I'll have to deal with once I'm back at work. 
Now, the next step is to tackle these trip anxiety triggers. Watch the video below to see how I do this:
APA Reference
Dhar, S. (2022, June 28). When Anxiety Joins Me on My Trips, Here's What I Do , HealthyPlace. Retrieved on 2023, September 21 from https://www.healthyplace.com/blogs/treatinganxiety/2022/6/when-anxiety-joins-me-on-my-trips-heres-what-i-do
Author: Shubhechha Dhar