Introduction to Shubhechha Dhar, New Author of 'Treating Anxiety'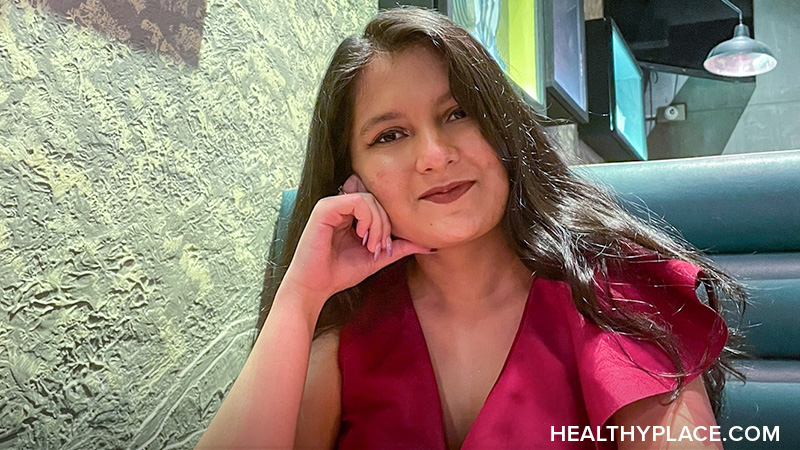 My name is Shubhechha Dhar; I'm a writer and the new author of Treating Anxiety. Through my blog posts, I hope to create a safe space for everyone struggling with anxiety to feel seen, understood, and heard. After being diagnosed with social anxiety disorder, I spent a year in group therapy and learned coping techniques that helped me thrive with my disorder. My life's purpose is to use my writing to reduce the stigma surrounding mental health.
Shubhechha Dhar's Journey with Social Anxiety Disorder
Growing up, I was constantly labeled shy, awkward, and quiet. I was highly conscious and was always worried about what others would think of me. As my fear of judgment grew, I started avoiding social situations. I would go as far as lowering the volume of the music while wearing earphones because I was afraid the music would leak through my earphones, and someone would hear what music I was listening to and judge my music choices. One day, when I couldn't handle my anxious thoughts anymore, I broke down and poured all my emotions into Google's search box, and the words "social anxiety" came up. It took me a year to gather the courage to go to a therapist and tell them about my symptoms. I was officially diagnosed with social anxiety disorder as a junior in college despite showing the symptoms of social anxiety from a young age.
Shubhechha Dhar's Goal on the 'Treating Anxiety' blog
As someone who grew up in India, where mental health is taboo, I know how isolating it is to struggle with anxiety alone. Today, I feel like I'm in a place where I can open up about my experiences and use coping techniques to manage my anxiety.
For more about me and what I am planning for the Treating Anxiety blog, watch this:
Anxiety disorders can affect different aspects of your life, such as your school life, dating life, work life, daily life, and more. Through my articles, I will share specific coping techniques that helped me manage my anxiety in all aspects of my life. My goal is to give you hope and help you believe that thriving with anxiety is possible.
APA Reference
Dhar, S. (2022, March 8). Introduction to Shubhechha Dhar, New Author of 'Treating Anxiety', HealthyPlace. Retrieved on 2023, October 2 from https://www.healthyplace.com/blogs/treatinganxiety/2022/3/introduction-to-shubhechha-dhar-new-author-of-treating-anxiety
Author: Shubhechha Dhar