When the Walls of Anxiety Are Closing In, How Do You Cope?
This week, the walls of anxiety are closing in. The world appears absolutely insane, and I feel like a dog in a plastic kennel that's too small, pacing and turning in an ever-tightening circle.
I have no anxiety tips, tricks, or techniques for you this week, because I feel like absolute crap. I seem to always make videos or audio posts when I'm in crisis too. I don't know why that is.

When the Walls of Anxiety Close In
...sometimes you just have to hang on.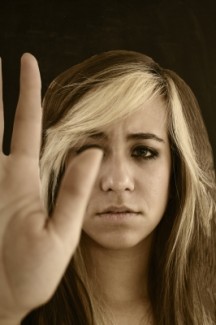 Why is anxiety affecting me this way? Here's what's going on inside me this week, things I often don't talk about:
Lingering grief over a relationship that ended over a year ago. I still miss her and "talk" to her in my mind every day.
Regret for some of the things I did that contributed to the relationship's demise.
Fear of old age / being alone.
Being broke, in debt, and finding it increasingly difficult to work with a mental illness. Plus I hate what I'm doing.
A pervasive feeling of emptiness and internal impoverishment.
Really, really wanting to use drugs and alcohol. I've learned from long and bitter experience that this only makes things worse. I still want to do it anyway.
A bone-deep weariness that goes beyond just feeling tired. I'd be very happy to not ever have to move again.
The only thing that gives me comfort this week is knowing I'm not alone. All of you are with me. And even though we don't know each other, we do actually know each other in a strangely intimate way: we know what it's like to live with anxiety. I'm glad you're all here. Thanks.
You can find Greg on his website, Twitter, Google+, Pinterest, and Facebook.
APA Reference
Weber, G. (2014, October 15). When the Walls of Anxiety Are Closing In, How Do You Cope?, HealthyPlace. Retrieved on 2019, September 16 from https://www.healthyplace.com/blogs/treatinganxiety/2014/10/how-do-you-cope-when-the-walls-are-closing-in
Author: Greg Weber