Getting Through a Day Paralyzed by Anxiety and Depression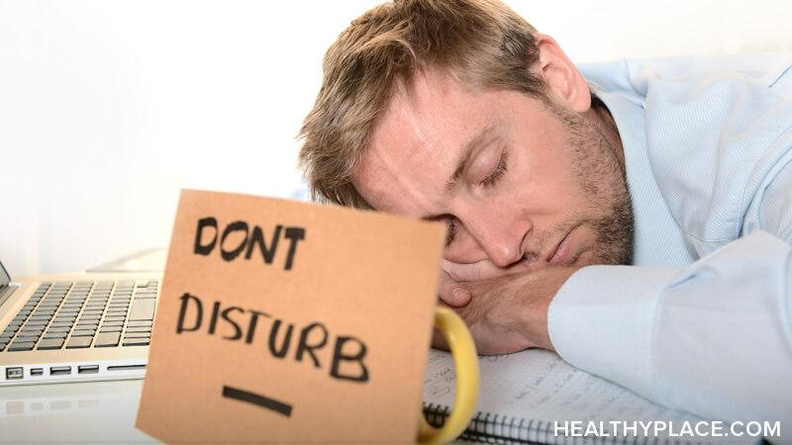 Living with mental health issues means there will be days where you feel paralyzed by anxiety and depression. Because comorbid depression and anxiety are so common with different mental illnesses, nearly everyone who struggles with mental health will have to get through a day feeling paralyzed by anxiety and depression. I had one today, and man, it was rough. But, the good news is, I got through it.
I'm pretty good at planning my day with anxiety disorder, but today was exceptionally hard. I felt utterly paralyzed, like I couldn't even move. I felt wired and tired. The combination of being wired from anxiety, and tired because I just wanted to crawl into a hole and disappear created an awful push-pull feeling throughout mind and body. I wanted to move, but I couldn't. I didn't want to move, but I had to.
My Day Was Paralyzed by Depression and Anxiety, but I Got Through It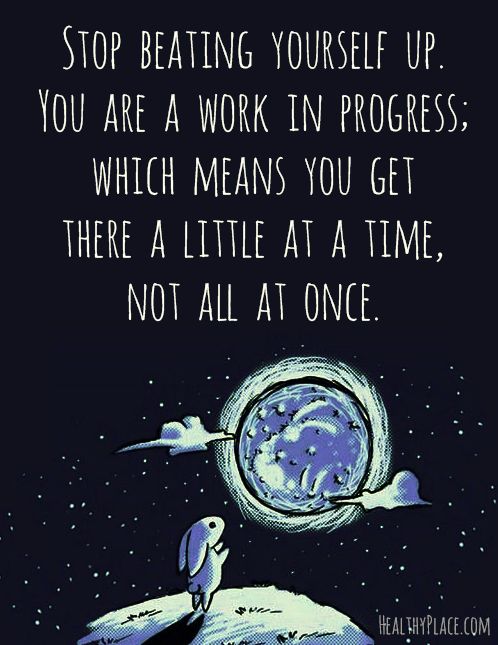 So, how did I do it? It took pretty much everything I had, but I was successful because I achieved two main goals: I didn't beat myself up over it, and I was at least minimally productive. I kept pushing forward despite how I felt.
I have low self-esteem, like almost everyone with depression. One of the things I have to do to keep it at bay is to be productive every day in some fashion. Of course, productivity is a relative thing. I had 10 things on my to-do list today, but I only accomplished two of them (writing this blog post was one). So, my productivity was only 20 percent of what I had planned, but at least I did something. Doing something -- even doing it badly -- is always better than sitting paralyzed and doing nothing.
The other thing I did right was to not attack myself for having a bad day. (We all know that beating yourself up when you already feel bad makes everything so much better, right?)
Everyone has bad days. There will be some days when I'm too overwhelmed to function very well. That's just reality, and accepting that and getting on with life anyway is a big part of me living successfully with anxiety and depression.
Tomorrow is another day, and that means I get to start over. Even though getting through a day paralyzed by anxiety and depression is not a pleasant experience, I'm grateful that I was able to practice my skills. The fact that I got through it without harming myself shows me how far I've come. I'm much stronger and more skillful than I generally give myself credit for, and my guess is that you are, too.
You can find Greg on his website, Twitter, Google+, Pinterest, and Facebook.
APA Reference
Weber, G. (2015, August 12). Getting Through a Day Paralyzed by Anxiety and Depression, HealthyPlace. Retrieved on 2019, September 17 from https://www.healthyplace.com/blogs/treatinganxiety/2015/08/getting-through-a-day-paralyzed-by-anxiety-and-depression
Author: Greg Weber
Hi Anette,

I don't know much about ECT. In fact, I know almost nothing about it, but you can do a search of the HealthyPlace website for that term. There appears to be a lot of information about it:

http://www.healthyplace.com/search/?q=ect&Itemid=99999
I wish I could say ECT is a bad thing but I do not think it is. Over years I have had about 60. No, I don't like forgetting everything but it brought me back from the depths of hell. I would do it again if I ever went back there. Revisit some of your meds. They may work again. Try the new. I had the onset of severe depression after a head injury in an auto accident. I was very sick for several years. I think ECT did more for me than any medication. I am Bipolar II. I have quadriplegia of the brain. Anxiety attacks, panic attacks and migraines that I need to go to the hospital for. I am so sleep deprived it's a wonder I can remember my name.
Thanks for stopping by, Kewanna.
Leave a reply