My Parent Has PTSD -- A Teenager's Perspective
When a parent experiences posttraumatic stress disorder (PTSD), it is important to understand the potential impact this can have on the children, including the possibility of secondary-traumatic stress. While children can have negative reactions when a parent suffers from PTSD, they can also thrive and develop unique strengths (A Parent with PTSD Can Affect the Whole Family). Watch as my oldest son offers his unique perspective on growing up when a parent has PTSD.
Parents Who Have PTSD Should Explain the Illness to Children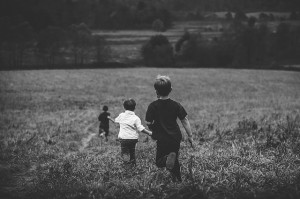 I was just beginning to understand my own PTSD when my first son was born. He and his brothers grew up with a mother who was actively healing from PTSD. I wanted my sons to learn about my PTSD symptoms in a safe and understandable way. As they grew older, their own need for information took over and they began to ask questions when they wanted more information. I am certainly biased, but I find that being open and honest with them about my symptoms has helped them to become understanding, compassionate young men.
'My Parent Has PTSD' Video Interview
I decided to sit down with my oldest son, now a senior in high school, and ask him for some feedback on growing up with a mother who speaks openly about her mental illness. After several fits of giggles and an understanding that we could not look at each other while recording, we managed to bring together a short video discussion on his view of being parented by a mom with PTSD.
How much should children know about the mental health of their parents? How have you explained mental health to your children? Please let us know by commenting below.
APA Reference
Hollowood, T. (2017, February 20). My Parent Has PTSD -- A Teenager's Perspective, HealthyPlace. Retrieved on 2023, September 30 from https://www.healthyplace.com/blogs/traumaptsdblog/2017/02/growing-up-with-a-parent-who-has-ptsd
Author: Tia Hollowood
Sounds like you have a very well rounded son and you`ve shared what you needed with him. I still have a long way to go and have a similar relationship with at least one of my sons..but hope to connect with both on the same level someday.
Thank you for sharing, Teena. My oldest definitely has the most easygoing attitude about mental health. Baby steps!
Leave a reply