Create Your PTSD Support Team: The Healing Power of Connection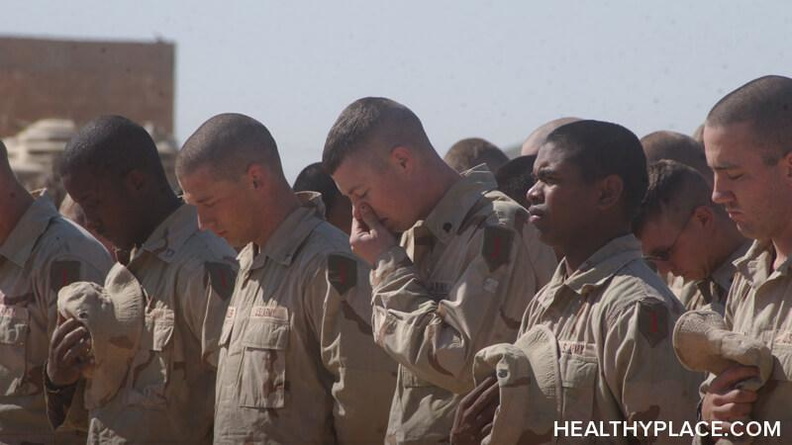 Posttraumatic stress disorder (PTSD) support can be hard to come by. Many people -- especially those who haven't experienced trauma -- find it hard to relate to survivors and even harder to be supportive. While PTSD symptoms can make you feel like a freak (and look like one to those unwilling to learn how trauma changes your brain and creates PTSD symptoms) the truth is, there absolutely are people who understand and are even willing to support your PTSD coping and healing strategies.
Finding a PTSD Support Team During Your Healing Process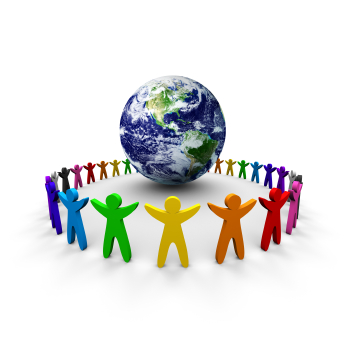 It's easy to feel alone in the PTSD struggle. It helps to know there are millions of others feeling as you do. And it helps even more to have a personal circle of PTSD support around you. That can mean professional practitioners, medical advisors, family, friends, and even other survivors. The less isolated you are the more you will find, hear and be introduced to information and treatment ideas that can lead your healing in a new and beneficial direction.
I know that in the grip of PTSD, the last thing you feel like doing is making new friends or sharing your demons with unknown people. But let's think about this together. How much progress have you made alone? How many fresh ideas have you come up with? How much better have you felt over time when you burrow deeper and deeper into your own hole? Not so well, right? It wasn't a great strategy for me, either. I spent a lot of time trying to be brave, courageous and not a burden. Instead of healing, I just spun around in symptoms, grasping at straws.
Having good PTSD support allows you to experience the healing power of connection in ways that help create direction and momentum in recovery. Reaching out and building a network of support doesn't have to be an overwhelming job. You can go at it slowly, in one area at a time. The point is only to widen your circle so there is enough room for others to stand in it. No matter where you are on your healing journey there are people who will understand (luckily, you're not unique) and who are trained, willing, or loving enough to stand by you. Let them in. You can't heal in the dark. Take a chance. Let others shine some light.
Steps to Build Your PTSD Support Team
It's time to create your own Team PTSD. Many of us keep our PTSD experiences to ourselves. Whether for reasons of shame, embarrassment, or just plain depression, we hold this secret close and don't share it with anyone else. It's time for that to change. Healing, like many things in life, is better accomplished in the buddy system or with a team backing you up.
Today, think about who you would like your PTSD support buddy to be. A therapist? A friend? A family member? An anonymous survivor who gets what you're going through?
Now, imagine that you can combine all of those choices into a collaborative group. Who would you want on your PTSD support team?
Make a list of all the people you know – or would like to know. Order the people on the list starting with #1.
How can you get these people on your healing team? What steps will you have to take to reach out? Will it take a letter, a phone call, an email, a cup of coffee? Make a plan to engage each person.
Every step you take toward building your PTSD support team is another blow against PTSD. We are stronger in numbers.
Michele is the author of Your Life After Trauma: Powerful Practices to Reclaim Your Identity and Heal Your PTSD: Dynamic Strategies that Work. Connect with her on Google+, LinkedIn, Facebook, Twitter and her website, HealMyPTSD.com.
APA Reference
Rosenthal, M. (2015, June 4). Create Your PTSD Support Team: The Healing Power of Connection, HealthyPlace. Retrieved on 2023, December 6 from https://www.healthyplace.com/blogs/traumaptsdblog/2015/06/ptsd-support-the-healing-power-of-connection
Author: Michele Rosenthal
At least I have my sister who is a Pastor and also a close friend I share sensitive issues with
I have PTSD plus several more labels in regards to my mental illness. I've changed states three times sense 2011, I did so for many reasons, I thought I needed them to be my support system, I moved from my parents and brother and daughter and grandchildren after staying in bed for seven months. I New I was hurting them and I would continue to do so if I stayed. I decide to move and be near my son and try to find a way to pick myself up . I did get tested for MMI, that qualified me to go to a clinic and begin medication, they had group therapy but I couldn't do group... Complicated to explain why... They didn't offer one on one therapy and I became worse, over medicated and getting worse. I was running out of money to support myself so I called ex boyfriend who has remained a close friend and asked him if he would like to grow old together_? I then moved to California and he supported me while I waited for a decision on SSA over a year later. Been seeing county health shrink here for past year and a half and still getting worse, I only know one person in this state and he's a over the road truck driver who is either gone or sleeping. I'm trying to find a therapist now that I have medicare, but not sure I can get to appointments due to agoraphobia and I've become afraid to drive. Would appreciate any advise of info on services that can help me help myself before I become one of the many mentally ill who fall through the cracks.
Peggy Sue
This is so true. We shall continue to share so that others become more aware.
Leave a reply