Posttraumatic Stress Education Critical in PTSD Healing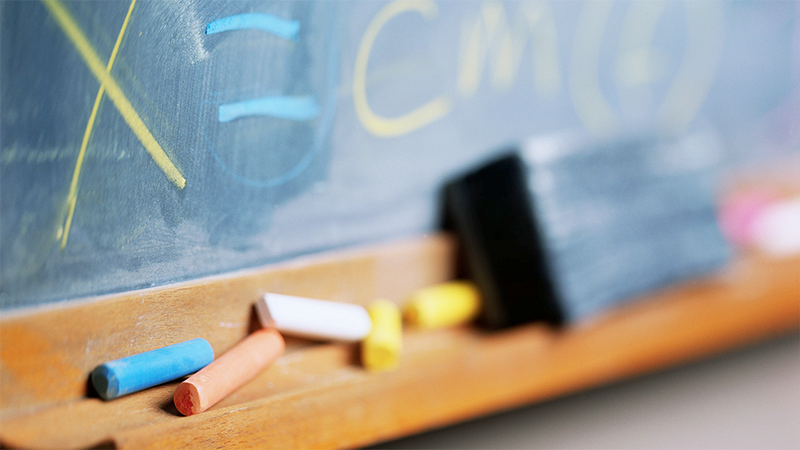 In posttraumatic stress disorder (PTSD), education is critical in PTSD healing. Initially, we feel powerless in so many ways. One of the key aspects of healing is tipping that power balance in your favor. How can this be done? The first key element is gaining control over what you think and how you think about PTSD. PTSD education is your most powerful weapon. What you know about posttraumatic stress disorder can open up or shut down your quest to heal from PTSD.
PTSD Education: Knowledge is Power
Think back to times in your past that you accomplished something you set out to do. Did you go into it blindly, or did you do some research first? Did you achieve your goal without knowing anything about it, or did you reach the target because you knew all there was in order to inform your quest?
Anything we do well we do well because we become intentional, knowledgeable, and focused. Healing PTSD benefits from the same process.
What do you know about PTSD education? How well can you explain PTSD symptoms to family, friends, and colleagues? How much have you researched about how PTSD affects your brain, body chemistry, and neurology?
The more you know about PTSD education the more you will understand what you're grappling with, which means you'll begin to cut yourself some slack and teach others why they should, too.
What You Need to Know About Posttraumatic Stress Disorder
Be educated on your PTSD healing journey. Some areas to focus your research include:
What are the symptoms of PTSD? Knowing what to expect and what's "normal" in PTSD goes a long way toward decreasing self-criticism and increasing an action-taking attitude.
What are the causes of PTSD? Over and over people say to me, "I thought PTSD only happened in the military." In fact, the largest PTSD population is civilian. Get hip to the causes so that you better understand your own experience.
In what ways does PTSD affect the brain? There is science behind your symptoms. Learn why you aren't in control of your behavior or your brain, plus how to reclaim control in both areas.
How can PTSD be healed? There are a slew of healing modalities. Experts are now readily saying that PTSD can be overcome. Identify which approach(es) resonate with you and start trying them out.
What percentage of Americans have PTSD at any given time? Living with PTSD can feel very lonely. In fact, you are part of a large crowd (over 25 million in any given moment). Knowing who and how often survivors struggle with PTSD puts your journey in perspective.
How does PTSD affect cortisol levels? Your brain and body chemistry changes in the presence of elevated stress hormones. Understanding this process leads you straight into free and easy-to-implement practices to effectively reduce stress hormone levels.
How long does it take to heal PTSD? I'll give you a hint: Longer than you'd like. That having been said, understanding the varied time that PTSD healing takes reduces the pressure you put on yourself and primes others to accept the undefined timeline.
How can you empower yourself during the healing process? While you feel powerless, you actually contain a lot of untapped power. Learn about resilience, self-esteem and creating a post-trauma identity to buff up your success.
PTSD education leads to you become more creative, flexible, and adaptable, which enormously aids PTSD recovery. Developing those qualities lays a foundation for the ultimate success.
Michele is the author of Your Life After Trauma: Powerful Practices to Reclaim Your Identity and Heal Your PTSD: Dynamic Strategies that Work. Connect with her on Google+, LinkedIn, Facebook, Twitter and her website, HealMyPTSD.com.
APA Reference
Rosenthal, M. (2015, May 21). Posttraumatic Stress Education Critical in PTSD Healing, HealthyPlace. Retrieved on 2023, February 2 from https://www.healthyplace.com/blogs/traumaptsdblog/2015/05/ptsd-education-what-do-you-know-about-posttraumatic-stress-disorder
Author: Michele Rosenthal
Hi Michele,
I found your blog when I was looking for resources to recommend to my clients. I have a practice in Chicago, IL called Daybreak Counseling. I specialize in working with those who have experienced trauma or other big life events. I really appreciate how you are not only knowledgeable about trauma and PTSD, but you also write in a way that is so easy to understand. I particularly liked this post about educating yourself because I think it is so important to restore a client's sense of control, especially when those who have experienced trauma can feel so helpless (like you mentioned). Thank you for sharing your insights!
Hi MIchele,
I stumbled upon your blog when researching the freeze response. Reading your book -the life after trauma one- hit home with me. I've been in and out of therapies for 25 years, and the descriptions by people of how PTSD has made them feel - the disconnect thing - the disconnection to the very essence of who they are - just floored me. I've been trying to explain to people what happened to me on one particular day and how life AFTER that day was never the same!
@Jamie, I'm so glad Your Life After Trauma resonated with you! We all feel so isolated and alone when really we're connected to a large group of people (in the millions) that experience exactly the same feelings we do. We're all in this together. Have you discovered the free Heal My PTSD forum? You can connect with some terrific survivors on the road to recovery there: http://www.HealthUnlocked.com/HealMyPTSD
Leave a reply