Posttraumatic Growth: 5 Keys to Developing Resilience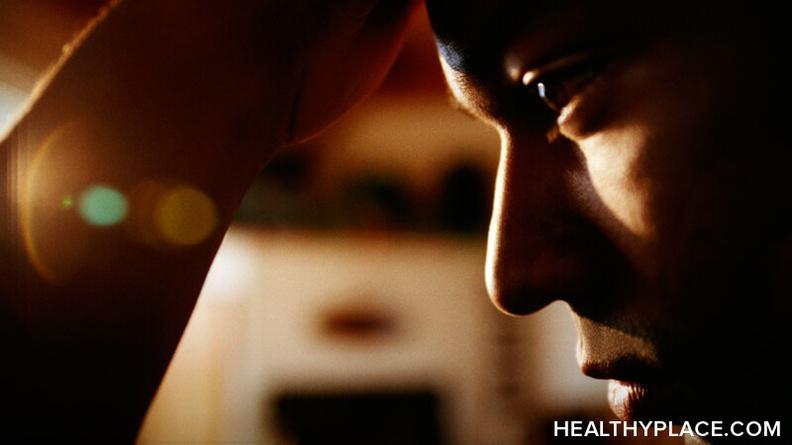 A friend of mine forwards articles she finds as she researches for a major paper. Recently, she sent a copy of an article about posttraumatic growth and life-threatening physical illness. The article, by Kate Hefferon, Madeleine Greal and Nanette Mutrie, cites this quote:
It is through this process of struggling with adversity that changes may arise that propel the individual to a higher level of functioning than which existed prior to the event.
Engaging In Your Own Posttraumatic Growth
As humans, we have a need to understand, process, integrate and assign meaning to our experience. After trauma, we look back and develop stories to explain what we have survived. Those stories can lead us into terrific posttraumatic growth ("I'm incredibly strong to have been able to survive that!") or down the path of posttraumatic stress ("It's entirely my fault that this awful thing happened to me; I'm cursed.").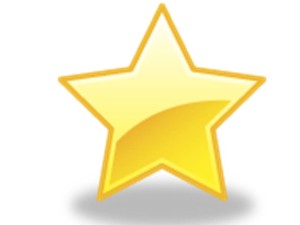 In an article in the New York Times, Jim Rendon interviewed Sgt. Jeffrey Beltran, who survived an I.E.D. attack in Iraq in 2005. Struggling with a mild brain injury, numerous surgeries, and finally PTSD, Beltran chose to stay in the Army which, as part of the Army-wide program, Comprehensive Soldier Fitness, enrolled Beltran in classes to help him become more resilient and recognize how the trauma of combat has changed him for the better. Looking back, Beltran credits this process with giving his personal evolution a name and enhancing his personal development. Now, he shares his story publicly to help others.
Reflecting on all of this makes me wonder:
How often do you notice the ways in which trauma has made you develop in positive ways?

Unique Paths to Posttraumatic Growth
The achievement and outcome of personal growth after trauma is unique and individual. It took me almost thirty years to be able to positively assess the growth I'd experienced. Today, I can qualify it by noticing, for example, I deeply believe in my own mental, physical and emotional strength in ways I did not prior to my trauma (Neuroplasticity: What You Need to Know in PTSD Recovery). I trust that I can endure truly horrific events. I feel driven to do something meaningful with my life because of what I survived. I do not fear death. I do try to make every day be life-affirming.
Whether you think you've evolved in a way that would have researchers applauding your posttraumatic growth, or you've just quietly noticed shifts in yourself, all positive change is heroic. Sometimes, we need to be very clear in what the changes have been so that we can appreciate ourselves for it. It's easy to be critical; how often do you give yourself a gold star for a job well done?
5 Areas of Posttraumatic Growth Development
According to the posttraumatic growth research, there are five main areas of positive development:
perceived changes in self
closer family relationships
changed philosophy in life
better perspective on life
strengthened belief system
Exploring your own evolution in these areas - either in the past, or what you plan for the future - offers five keys to resilience that you have completely in your control.
If you were to rate yourself in each category on a scale of 1 to 5 (5 being deep and lasting change), in which categories have you experienced posttraumatic growth, and what do you think about it?
Related Stories:
Michele is the author of Your Life After Trauma: Powerful Practices to Reclaim Your Identity. Connect with her on Google+, LinkedIn, Facebook, Twitter and her website, HealMyPTSD.com.
APA Reference
Rosenthal, M. (2013, December 4). Posttraumatic Growth: 5 Keys to Developing Resilience, HealthyPlace. Retrieved on 2023, September 29 from https://www.healthyplace.com/blogs/traumaptsdblog/2013/12/posttraumatic-growth-5-keys-to-developing-resilience
Author: Michele Rosenthal
This my up to date comment to posttraumatic growth has make known the importance of successful overcoming to any stressful life event. As it is known , life problems and hindrances are common and usual daily experiences, We must to face with them in order to be creative and respectable member of respective social network. But our daily life is struck by different and unproved moments and events, which ones may to destroy profoundly our global welfare. In these circumstances, it ought to make effort to endure and to surpass the critical situation. Everyone has got itself innate psycho-social skills and performance to stand up to the stressful life events, but your original ways are helpful tool to manage in satisfying manner these bad life experiences. Common denominator of these life performances is resilience as powerful aptitude to return and grow up personal, occupational and social aptitudes. On the other hand, resilience get us much endure, tolerant competent and capable to future unkind and stressful circumstances. By me as expert of mental health these personal characteristics constitute the attributes of strong and mindful person. Have any other type of persons that are useful and successful on social milieu???
I suffer PTSD from a double rape in 1996. I've had extensive therapy of different natures as well as medications. I didn't tell anyone for 3 years. I was too ashamed. I knew my rapists over 2 years as my best friends. Obviously, I never expected them to drug and rape me. Due to the fact that they were prominent respected public figures in the community, I failed to report it. I suffer from blaming myself for my clothing, choice to go out that night, many things. I rationally know this is not true, but my brain won't let go. Due to the fact that I never tried to fight them in court, I suffer IMMENSE guilt that it probably happened to other women after me. Time has done nothing to help. I still plod on with medication and therapy, but my biggest help has been in becoming brave enough to tell my story to other women. If I can prevent just 1 woman from being raped, it's worth it. I wasn't aware just how negative it still effects me until I read the above quote '... I am cursed.' I feel that way and say those very words often. I wish I had my family's support, but I don't. They choose to pretend it never happened. Thank you for this article. I'm going to start trying to be more positive with a survivor attitude today. Maybe this will be the start of freedom from my prison.
Some days ago, I suggest to my colleague a subject for social skills, as prerequisite of enhancement mental welfare. This deficit in our education system gives rise to many psychiatric entities, with many psycho-social consequences. The same is value for posttraumatic experiences. In absence of this favor condition, your five recommendations are welcomed. The oldish men says that life is the most mindful teacher. On the other hand, each traumatic experience sprain our mental apparatus, with specific repercussion to our somatic and social welfare, as well. In the same time, posttraumatic statement indicates many useful lesson of real nature to respective traumatic event. This benefit enables our mindset to deal with success with future bad life experiences. For me, your second and third observation exhibit great provocation and challenge. My inner voice said that strengthening of family sociogram is neglected one, instead to affirmation of wide social network. This misconception, should be incline to first option, whereas friendship relations are of complementary importance in grief situations.
Leave a reply