Dealing With a Diagnosis of Anorexia as a Teen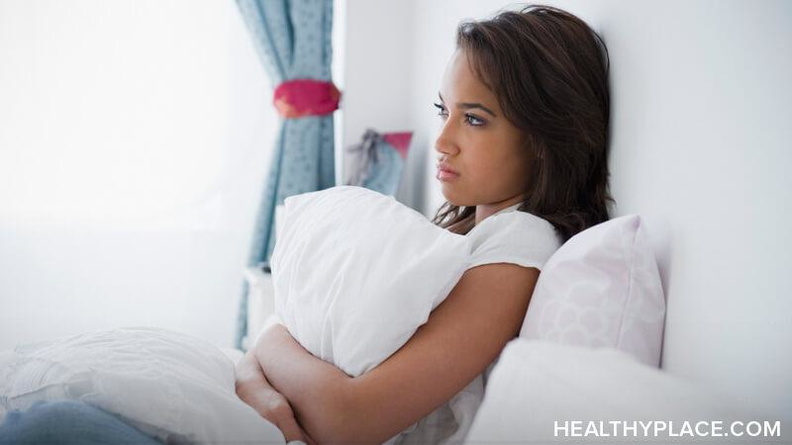 In my experience, I have found that the diagnosis of a mental disorder can be almost as difficult to deal with as the illness itself. In fact, it can be enough to throw your whole life off kilter and send you spiraling down into the blackest abyss – scrabbling at mass segments of misplaced sanity and reason. Or at least, that's how it was for me.
Being diagnosed with anorexia as a teen -- 13 -- evoked a conflicting quantity of emotions. I was hit with a sense of surrealism, fear, confusion and even a barely formed hint of masochistic pride. Because the verdict literally happened overnight, one moment I was a young, active and apparently healthy teenage girl – and the next I was anything but. I was anorexic -- malnourished, insensible and broken. I was a pariah.

Learning To Deal With My Own Diagnosis of Anorexia as a Teen
Accepting the diagnosis was like taking a knife to the chest – painful and impossible to avoid. Because I didn't just assume the verdict, I took on every anorexia stigma, stereotype, judgment, and association that went with it. I was labeled.
I was vain.
I was narcissistic.
I was asking for attention.
I was mad.
I was selfish.
Or at least that's what I was led to believe.
In reality, none of these things were strictly accurate. I was "anorexic" long before my body displayed the signs and long before my diagnosis was decreed. I was anorexic the first time I willingly restricted my eating and the first time my thoughts led me to feel that such actions were necessary. I was anorexic when my body looked normal and when food began occupying my every waking moment. I don't know when exactly it happened, but I know it definitely wasn't overnight.
Despite what diagnosis may sometimes suggest, a mental illness is not a 24-hour sickness that comes and goes as a thief in the night. It cannot be "fixed" like a broken leg. And that is why awareness must be raised. That is why I want to share my story, to offer my support and to inspire hope -- hope that we can truly be the masters of our own minds.
APA Reference
Crowley, H. (2015, January 13). Dealing With a Diagnosis of Anorexia as a Teen, HealthyPlace. Retrieved on 2023, December 7 from https://www.healthyplace.com/blogs/toughtimes/2015/01/dealing-with-a-diagnosis-of-anorexia-as-a-teen
Author: Hannah Crowley