Last Post: Juliet Jack Welcomes a New Chapter in Her Life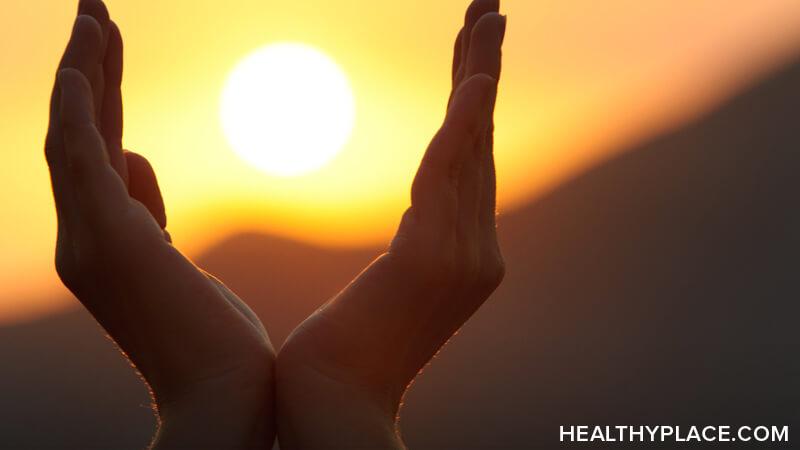 Goodbyes are never easy, but as Winnie the Pooh would say: How lucky I am to make saying goodbye so hard. HealthyPlace came to me when I needed something to be hopeful for in my life. Although I was wrapping up undergrad and gearing up to start a new job, the Surviving Mental Health Stigma blog provided a fulfillment that nothing else could. I am eternally grateful to all of you for playing a role in my healing and giving me true purpose. Although I will no longer be writing for HealthyPlace, I will never stop fighting for mental health awareness and mitigating stigma.
Juliet Jack's Next Chapter
In my next chapter, I see a world of possibilities. That reality would have scared me to my core just a year ago. Where I saw uncertainty, failure, and apprehension, I now see opportunity. I see infinite adventures and experiences. That is growth.
I am proud of the community we have built here on this blog, and I want to encourage you all to reach out with questions, comments, or even to chat. As I said in my first post, cultivating and maintaining a sense of community is critical. I am still here to listen and share experiences for the benefit of people undergoing a struggle similar to that which I endured. You are not alone.
Lastly, I wouldn't be me if I didn't emphasize the power of love, specifically self-love. When I began struggling with my mental health, I turned on myself. I found ways to tear myself down, blame the illness on myself, and completely ignore the generational struggle of mental illness in my family. I wanted so badly not to face the reality that I couldn't fight the disease alone.
One piece of advice I got at the time still resonates with me and helps me overcome feelings of inadequacy that still infiltrate my mind now and again.
"If you broke your leg, wouldn't you gladly take a crutch? Why is your mental health any different? You can't feel guilty for needing help. Mental health is health."
Re-read, internalize, and believe it.
You are special and worthy of every good thing life has to offer. Be bold and leave only love and light in your wake. I know that's what I'll be striving to achieve. I want to say it a million times, thank you.
APA Reference
Jack, J. (2022, December 22). Last Post: Juliet Jack Welcomes a New Chapter in Her Life, HealthyPlace. Retrieved on 2023, June 7 from https://www.healthyplace.com/blogs/survivingmentalhealthstigma/2022/12/last-post-juliet-jack-welcomes-a-new-chapter-in-her-life
Author: Juliet Jack